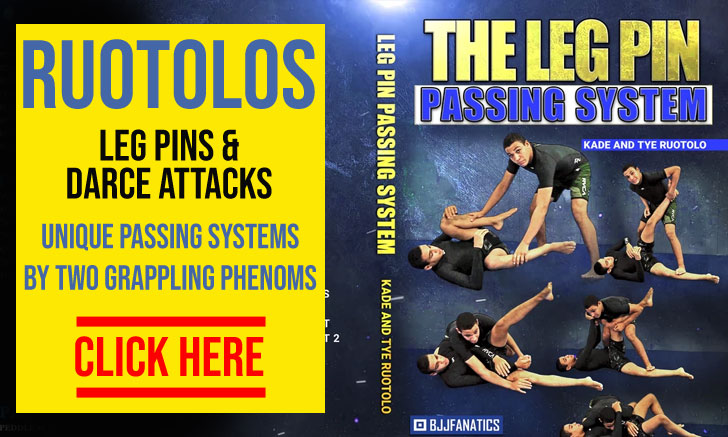 MARCH 11, 2018 Irvine – California witnessed the last day of the 23rd International Brazilian Jiu Jitsu Federation Pan American Championship, which gathered the cream of the crop this sport/martial art has to offer – the adult black belt division.
The 2nd most important gi tournament of the year in jiu jitsu's amateur circuit did not disappoint. Huge upsets, fast paced action across the board and the usual blood, sweat and tears that is synonym with a contact sport as intense as BJJ.
As the name would suggest, Brazilian jiu jitsu as a sport has been largely dominated by the South American continent since its inception. Over the past 10 years however, the rest of the world has been catching up – particularly the United States where most of the sport's top tournaments are now held. That has been shown with some IBJJF Pan American adult black belt finals being handled between American athletes over the past few years. The US's creeping up to the top had not yet been mimicked by Japanese competitors at the Pans, an achievement reached this weekend by Carpe Diem's rising star Tomoyuki Hashimoto and Triforce veteran Koji Shibamoto.
The All Japan final was set in the rooster weight class, a bout that saw two very distinct generations of Nippon's BJJ, both having 3 previous matches in the black belt adult division with each other – the advantage (up to now) going to Shibamoto by 2 victories to Hashimoto's 1. Very tightly challenged up to the last second, this time it was Tomoyuki who stole away the win and Pan Am gold's bragging rights back to Tokyo.
Still in the diversity department, this year's IBJJF Pan adult black belt division also brought two All American Finals (Grippo x Hill and JT x Liera), with many more international athletes making the semi and finals. A good sign of where the sport is heading.
Team wise, the latest black belt acquisitions made by the Atos San Diego Academy worked out extremely well for the team, with many of these new athletes scoring big points for the overall score. Atos saw 8 black belt competitors reach the final, with three finals being closed out by HQ members. Impressive.
Below are the results for the IBJJF 2018 Pans, black belt adult divisions for both the male and female divisions, semi finals and finals. For each of the athlete's individual runs, please check the grappling records on the profile pages here presented.
MALE ADULT BLACK BELT DIVISION RESULTS
Rooster Weights:
– Semi-Finals Koji Shibamoto def. David Herrera by Choke from back
– Semi-Finals Tomoyuki Hashimoto def. Lucas Pinheiro by 6×0 pts
– Final  Tomoyuki Hashimoto def. Koji Shibamoto by 0x0 pts, 2×1 adv
Light Featherweights:
– Semi-Finals Pablo Mantovani def. Rene Lopez by 2×0 pts
– Semi-Finals Joao Miyao def. Yuta Shimada by 4×4 pts, 3×1 adv
– Final Joao Miyao def. Pablo Mantovani by 6×4 pts
Featherweights:
– Semi-Finals Jamil Hill-Taylor def. Gilson Nunes by 0x0 pts, 4×1 adv
– Semi-Finals Gianni Grippo def. Osvaldo Moizinho by 2×2 pts, 4×1 adv
– Final Gianni Grippo def. Jamil Hill-Taylor by 2×2 pts, 2×1 adv
Lightweights:
– Semi-Finals Michael Liera def. Victor Oliveira by 4×4 pts, referee decision
– Semi-Finals JT Torres def. Breno Bittencourt by Triangle choke
– Finals JT Torres closed out the division with Michael Liera
Middleweights:
– Semi-Finals Gabriel Arges def. Ygor Dantas by Triangle choke
– Semi-Finals Marcos Tinoco def. Otavio Sousa by 2×0 pts
– Final  Gabriel Arges def. Marcos Tinoco by 0x0 pts, 1×0 adv
Medium Heavyweight:
– Semi-Finals Lucas Barbosa def. Matheus Diniz by 2×2 pts, 3×1 adv
– Semi-Finals Gustavo Batista def. Rudson Mateus by 2×0 pts
– Final Gustavo Batista closed out the division with Lucas Barbosa
Heavyweight:
– Semi-Finals Tanner Rice def. Arnaldo Maidana by 50/50 Armbar
– Semi-Finals Leandro Lo def. Fellipe Andrew by 3×0 pts
– Finals Leandro Lo def. Tanner Rice by 2×0 pts
Super Heavyweight:
– Semi-Finals Mahamed Aly def. Jared Dopp by 16×0 pts
– Semi-Finals Keenan Cornelius def. Tim Spriggs by 9×0 pts
– Final Keenan Cornelius def. Mahamed Aly by
Ultra Heavyweight:
– Semi-Finals Ricardo Evangelista def. Joseph Moku by 2×0 pts
– Semi-Finals Joao Gabriel Rocha def. Gustavo Dias Elias by 4×0 pts
– Finals Joao Gabriel Rocha def. Ricardo Evangelista by armbar
Open Weight:
– Semi-Finals Gutemberg Pereira def. Tommy Langaker by Choke from back
– Semi-Finals Leandro Lo def. Keenan Cornelius by 7×2 pts
– Final Leandro Lo def. Gutemberg Pereira by 2×0 pts
FEMALE ADULT BLACK BELT DIVISION RESULTS
Light Featherweight:
– Semi-Finals Gezary Matuda def. Fiona Watson by Submission
– Semi-Finals Talita Alencar def. Sofia Amarante by 2x0pts
– Final Gezary Matuda def. Talita Alencar by 0x0pts, referee decision
Featherweight:
– Semi-Finals Karen Antunes def. Bianca Basilio by Armbar
– Semi-Finals Jacqueline Amorim def. Emily Thylin by 6x4pts
– Final Karen Antunes def. Jaqueline Amorim by 4x0pts
Lightweights:
No Semi-Finals
– Final Beatriz Mesquita def. Jenna Bishop by choke from back
Middleweights:
– Semi-Finals Angelica Galvão def. Danielle Alvarez by Kneebar
– Semi-Finals Luisa Monteiro def. Leanna Dittrich by Toe hold
Angelica Galvão closed out the division with Luisa Monteiro
Medium-Heavyweights:
– Round-Robin: Carina Santi def. Nivia Moura by 0x0pts, 2x0adv
– Round-Robin: Nathiely de Jesus def. Nivia Moura by Choke from back
– Final Nathiely de Jesus def. Carina Santi by 8x6pts
Heavyweights:
– Semi-Finals Yacinta Huu def. Jessica Flowers by 6×0
– Semi-Finals Maria Malijaziak def. Fernanda Mazzeli by Choke from back
– Final Maria Malijaziak def. Yacinta Huu by 2x0pts
Super Heavyweights:
No Semi-Finals
– Final Claudia DoVal def. Hillary Vanorum by Omoplata
Open Weight:
– Semi-Finals Bianca Basilio def. Nathiely de Jesus by DQ
– Semi-Finals Luisa Monteiro def. Beatriz Mesquita by 2×0 pts
Luisa Monteiro closed out the division with Bianca Basilio