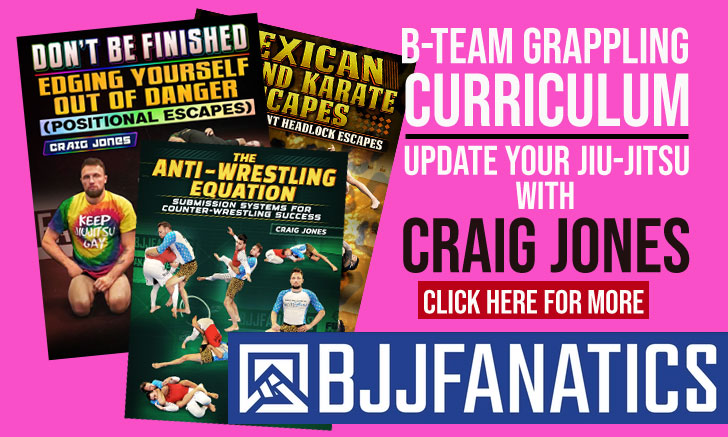 Felipe Linhares Arruda is a Brazilian jiu-jitsu black belt under Lucas Lepri, who also worked extensively with coaches Rubens Charles (Cobrinha) and Luciano Nucci, being a representative of the Alliance Jiu Jitsu team in this martial art's sporting setting. Regarded as one of the top featherweight competitors of his generation, Linhares made his name while climbing the ranks of BJJ, by conquering medals at important tournaments on the International Brazilian Jiu-Jitsu Federation (IBJJF) schedule, such as the World, Pan, Brazilian National, São Paulo Open and more.
Felipe Linhares Jiu Jitsu
Full Name: Felipe Linhares Arruda
Nickname: Linhares is often referenced as "Felipinho" by his peers to distinguish him from other training partners with the same first name. Felipinho means "little Felipe" in Portuguese jargon.
Lineage: Mitsuyo Maeda > Carlos Gracie (senior) > Helio Gracie > Carlson Gracie> Sérgio Souza "Bolão" > Mauro Chueng > Elan Santiago > Lucas Lepri > Felipe Linhares
Main Achievements:
1st Place IBJJF Charlotte Open (2018)
1st Place IBJJF Chicago Summer Open (2018)
3rd Place IBJJF Washington D.C. Summer Open (2018)
Main Achievements (Colored Belts):
1st Place IBJJF São Paulo Open Champion (2017/2015 brown)
2nd Place CBJJ Brazilian Nationals (2016 brown)
3rd Place IBJJF World Championship (2017 brown)
3rd Place IBJJF Pans Championship (2016 brown)
3rd Place IBJJF South American Championship (2016 brown)
Favorite Position/Technique: Open Guard
Weight Division: Peso Pena (70,00 kg / 154.5 lbs)
Team/Association: Alliance
Felipe Linhares Biography
Felipe Linhares was born on January 10, 1991, in São Paulo, being raised in the Eastern area of Brazil's well-known city.
As a child, Linhares was overweight and suffered from asthma, issues that set Felipe on the path of sports by medical advice. He was 8 years old when he started taking swimming classes, an activity he kept for 3 years. During his pre-teens, Linhares became increasingly fascinated by martial arts, venturing into kung fu for a short period at the age of 11.
By the time Felipe reached the early-teens, he had abandoned sports altogether. This coincided with a time when he was constantly fighting with his brother inside, and the parents believed this change in the dynamics of the house was attributed to a lack of the physical activity for both young men. To release their penned-up energy, and knowing that both teens had shown previous interest in martial arts, the Linhares' signed their kids on to jiu-jitsu classes. Felipe being 14 at the time.
The Linhares brothers first instructor was Luiz Pereira of Equipe Colisão Jiu-Jitsu (Team Collision), who taught under the lineage of Otavio de Almeida, one of the oldest and most history-rich academies in the São Paulo area.
Coach Pereira guided the Linhares all the way up to blue belt, but as he reached this grade, Felipe was already heavily focussed on the statewide tournament scene and looked for a more competitive environment to train at. He found it at the famous Casquinha academy, of Luciano Nucci (Alliance JJ affiliate).
As a purple belt, under Master Casquinha's careful supervision, Felipe started his assistant instructor role at the academy. A roll he learned from this well-accomplished coach.
Linhares' first trip to the United States was in 2012, to compete at the IBJJF Pan American and World Championships, a trip he repeated many times for those same purposes, doing the training camps in Los Angeles with one of his idols, Rubens Charles. In 2018, however, Felipe decided to switch gears and work with Lucas Lepri, and it was the legendary lightweight who graded Linhares to black belt, a ceremony that took place in June 2018.
Felipe Linhares Grappling Record
19 WINS
BY POINTS


BY ADVANTAGES




BY SUBMISSION




BY DECISION




BY PENALTIES




BY DQ



6 SUBMISSIONS WINS
#214eb8
Choke from back
83
5
18 LOSSES
BY POINTS


BY ADVANTAGES




BY SUBMISSION




BY DECISION




BY PENALTIES




BY DQ



4 SUBMISSIONS LOSSES
#86e620
Inside heel hook
25
1
Felipe Linhares Fight History
ID
Opponent
W/L
Method
Competition
Weight
Stage
Year
17377

Jamil Hill-Taylor

Jamil Hill-Taylor
L
Armbar
Washington SU.O.
70KG
SF
2018
19589

John Combs

John Combs
L
Pts: 14x2
Pan American
76KG
R1
2019
19898

Jamil Hill-Taylor

Jamil Hill-Taylor
L
Armbar
Washington DCO
76KG
SF
2019
19910

Diogo Sampaio

Diogo Sampaio
L
Referee Decision
Washington DCO
ABS
4F
2019
20167

Jamil Hill-Taylor

Jamil Hill-Taylor
L
Points
NY Spring Open
76KG
SF
2019
20186

Felipe Cesar

Felipe Cesar
L
Pts: 4x2
NY Spring Open
ABS
4F
2019
20478

Kevin Mahecha

Kevin Mahecha
L
Armbar
Miami SPO
76KG
SF
2019
20487

Kalil Silva

L
Points
Miami SPO
ABS
F
2019
20597

Gianni Grippo

Gianni Grippo
L
Pts: 2x2, Adv
World Champ.
70KG
R2
2019
21158

Italo Moura

Italo Moura
L
Points
Washington SMO
76KG
SF
2019
21581

Athos Miranda

L
Pts: 0x0, Adv
No Gi Pan Am.
73KG
SF
2019
22681

Pedro Veras

Pedro Veras
L
Points
NYC Fall NGO
73KG
F
2019
23429

Francis Quinn

L
Points
Miami WO
76KG
SF
2020
23554

Gabriel Ferreira

L
Points
Kansas Open
76KG
SF
2020
26104

Deandre Corbe

Deandre Corbe
L
Inside heel hook
NoGi Pan Am.
73KG
R1
2021
27559

Gabriel Sousa

Gabriel Sousa
L
Pts: 0x0, Adv
Pan American
70KG
4F
2021
28242

Daniel Diniz

Daniel Diniz
L
Pts: 0x0, Pen
NoGi Worlds
73KG
R2
2021
29471

Daniel Maira

Daniel Maira
L
Pts: 4x2
World Champ.
70KG
R1
2021
17199

Eduardo Jesus

W
Choke from back
Chicago SM Open
70KG
SF
2018
17201

Thiago Macedo

Thiago Macedo
W
Pts: 0x0, Adv
Chicago SM Open
70KG
F
2018
17376

Deandre Corbe

Deandre Corbe
W
Points
Washington SU.O.
70KG
4F
2018
18084

Deandre Corbe

Deandre Corbe
W
Points
Charlotte Open
70KG
SF
2018
18085

Adam Benayoun

Adam Benayoun
W
Choke from back
Charlotte Open
70KG
F
2018
19897

Garrett Matheus

W
Choke from back
Washington DCO
76KG
4F
2019
20024

Enrique Galarza

W
Referee Decision
F2W 109
70KG
SPF
2019
20164

Steven Barrere

W
Points
NY Spring Open
76KG
4F
2019
20476

Mauricio Esteban

W
Points
Miami SPO
76KG
4F
2019
20485

Afranio Sousa

W
Points
Miami SPO
ABS
SF
2019
20590

Silvio Duran

Silvio Duran
W
Pts: 0x0, Adv
World Champ.
70KG
R1
2019
21574

Daniel Seth

W
Pts: 0x0, Adv
No Gi Pan Am.
73KG
R1
2019
21577

Lucas Gomes

W
Pts: 2x2, Adv
No Gi Pan Am.
73KG
4F
2019
21968

Dylan White

W
Points
Charlotte Open
76KG
SF
2019
23550

Kevin Melendez

W
Points
Kansas Open
76KG
4F
2020
26536

Brian Mahecha

Brian Mahecha
W
Choke from back
Atlanta Open
70KG
SF
2021
26537

Luan Silva

W
Triangle
Atlanta Open
70KG
F
2021
26857

David Mosleh

W
Choke from back
Chicago Open
70KG
SF
2021
26859

Marcus Beddor

Marcus Beddor
W
Pts: 2x0
Chicago Open
70KG
F
2021