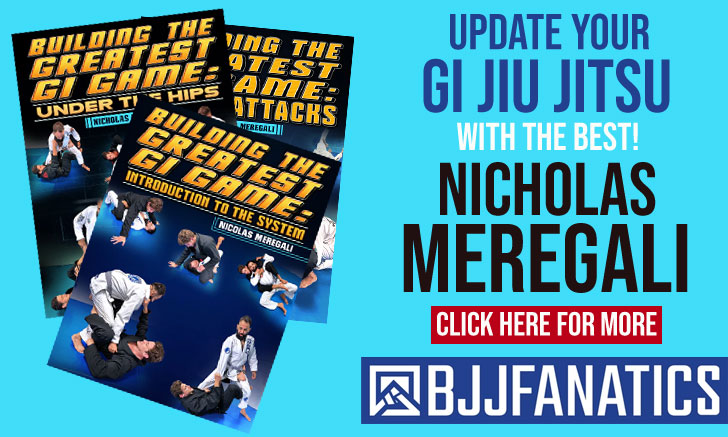 Marcos de Souza is an accomplished Brazilian Jiu Jitsu black belt under his father, Adilson de Souza. Marcos comes from a family of competitors including his father Master Adilson (RIP) and his brothers Mauricio Dai Souza, Roberto Satoshi and Cristiane Yukari de Souza. Originally from São Paulo, Brazil, Marcos moved to Japan in 2007 where he opened a BJJ academy together with his brothers.
Marcos de Souza Jiu Jitsu
Full Name: Marcos Yoshio de Souza
Nickname: Marquinhos, which translates to "little Marcos".
Lineage: Mitsuyo Maeda > Carlos Gracie > George Gracie > Octávio de Almeida > Adilson de Souza > Marcos de Souza
Main Achievements:
1st Place IBJJF Asian Open (2010**/2009*)
1st Place DUMAU Cup (2010*)
1st Place All-Japan Championship (2010**/2009*)
1st Place West Japan Championship (2010)
1st Place DUMAU International (2010**)
1st Place DEEP X 4 (2009)
1st Place Newaza de Go (2008)
1st Place Rickson Gracie Cup (2006)
1st Place FPJJ Sao Paulo State Championship (2005/2006)
1st Place CBJJO Brazilian National Cup (2005)
* Absolute
** Weight and absolute
Favorite Position/Technique: Guard Passing
Weight Division: Meio Pesado/Pesado (88kg or 94kg)
Team/Association: Bonsai
Marcos Yoshio de Souza Biography
Marcos de Souza was born on the 5th of December, 1984 in São Paulo, Brazil, son of a Brazilian father and a Japanese mother. Marcos started practicing Judo as a child with his father, though his real dream was to become a professional football (soccer) player, having played competitive Futsal for over 12 years before dedicating his life to grappling. Marcos' father was a Judo instructor who had a lot of interest in BJJ and practiced it avidly. when Marcos saw the first UFC on TV, he was so impressed with the event that he asked his dad to start teaching him a few of the moves Royce Gracie had put in practice, and so Marcos was initiated in BJJ at the age of 8 by his father, Master Adilson de Souza.
Seeing the interest that his sons were having in Jiu Jitsu, Master Adilson started slowly introducing BJJ techniques in his Judo classes. With continuous growth in interest for Jiu Jitsu, gradually, the technical focus started pending to BJJ before becoming solely a Jiu-Jitsu academy. Marcos de Souza progressed in all his belts through his father, including his black belt which was awarded in December 2004 also by Master Adilson de Souza. In that same year of 2004, Marcos' brother, Mauricio Dai Souza, moved to Japan (Yokohama) looking for better conditions to live. He wanted to continue his training there, but he didn't feel welcomed by any of the academies he visited, most instructors saw Mauricio's skills as a threat to their own and wouldn't allow him to continue training. Seeing no other choice, Mauricio decided to open up his own academy, just so he could have some sparring partners.
In 2005, Mauricio Dai invited Marcos to come to Japan and compete at a tournament that was offering good prize money. With a great belief in his younger brother, Mauricio paid for the flight from Sao Paulo to Japan. Marcos had a wonderful tournament, submitting everyone on the way to the final. In the final fight, Marcos de Souza fought Daisuke "Amazon" Sugie (considered one of the top Japanese fighters), Marcos submitted Daisuke after a 24 point lead. This was Marcos' first experience in Japan.
After that first successful experience, Marcos and one of his younger brothers Roberto Satoshi decided to follow their older brother and move to Japan. They had the intention of launching BJJ schools of their own and making a career as their father had done before them, but the early days were hard and they saw themselves working in factories to survive. Marcos also worked as a bouncer in the night time and weekends, and slowly but surely, they put together enough money to make their dream come true. The brothers' success after they opened doors was tremendous and in a few years, they already had 4 branches of the Bonsai academy running in Japan.
Marcos de Souza vs …