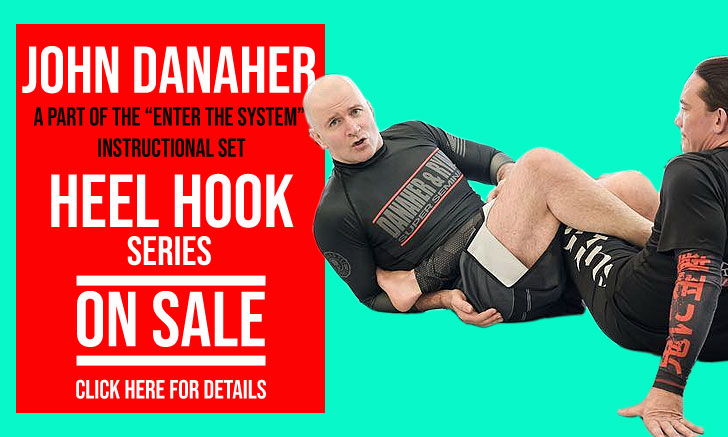 Gerard Labinski is a Polish born Brazilian jiu jitsu black belt under Leandro Lo, being a strong representatives of the New School Brotherhood team in this sport/martial art's international circuit. Labinski is also widely regarded one of the top European grapplers of his generation, a reputation conquered through his important wins in he colored belt divisions and further cemented as a black belt.
Gerard Labinski Jiu Jitsu
Full Name: Gerard Piotr Labinski
Nickname: Gerard is sometimes referenced simply as "G".
Lineage: Mitsuyo Maeda > Carlos Gracie > Helio Gracie > Rickson Gracie > Marcelo Behring > Waldomiro Perez> Roberto Godoi > Marco Barbosa > Cicero Costha > Leandro Lo > Gerard Labinski
Main Achievements:
IBJJF South Brazilian Champion (2019)
IBJJF Curitiba Summer Open Champion (2019)
UAEJJF Abu Dhabi Grand Slam – RJ Champion (2017)
UAEJJF Abu Dhabi Grand Slam – LDN 2nd Place (2018)
Main Achievements (Colored Belts):
IBJJF Pans Champion (2017 brown)
IBJJF South American Champion (2017 brown)
IBJJF American Nationals Champion (2017 brown)
IBJJF World Championship 2nd Place (2017 brown)
IBJJF World Championship 3rd Place (2016 brown)
Favorite Position/Technique: Worm Guard
Weight Division: Super Pesado (100,50 kg / 222.0 lbs)
Team/Association: New School Brotherhood
Gerard Labinski Biography
Gerard Labinski was born in Poland on March 19, 1994.
Labinski's father, Przemyslaw was a strong competitor in the Polish judo scene and it was he who introduced young Gerard to the art of throwing in 1999 – a sport he practiced throughout his childhood, all the way to his mid teens.
Although judo was well embedded in his family's culture, Gerard never felt the drive to seriously pursue that avenue. This changed when he started watching jiu jitsu tutorials online during his teenage years, which developed his curiosity for the ground game.
Since the rules for groundwork in judo limited a lot of what Gerard was discovering through these online jiu jitsu videos, at the age of 15 he decided to look for a BJJ gym where he could test and expand on these moves finding it in Warsaw's Copacabana Academy – an affiliate of Braulio Estima.
Copacabana's teaching method was very free and open minded. Students were left to drill as they pleased and Labinski was very much a self taught during this period, learning from a few of Braulio Estima's seminars and rolls with the higher belts – Mieszko Maciejewski in particular was an important source of knowledge.
Once Gerard became more invested in competition he befriended a fellow Polish athlete by the name of Filip Sadowski. The two shared a great curiosity for BJJ and started travelling through Europe, competing and training where they could. Gerard and Filip would later decide on a trip to Las Vegas – USA, staying at Robert Drysdale's academy who then became another important figure in Gerard's development as a grappler.
Although Gerard travelled regularly through Europe, United States and later Japan, his promotions were all done by the hands of Braulio Estima, in Warsaw. This was until Labinski's brown belt, a time when he moved to Brazil where he joined Leandro Lo's New School Brotherhood – another academy with a very loose curriculum.
At NS Brotherhood Gerard Labinski found his home, training and competing regularly in one of the toughest grappling circuits in the world. This experience would lead to his black belt promotion by Leandro Lo, which happened on June 2017.
Photo produced by UAEJJF during the Abu Dhabi Grand Slam Tour – RJ (2017).
Gerard Labinski Grappling Record
23 WINS
BY POINTS


BY ADVANTAGES




BY SUBMISSION




BY DECISION




BY PENALTIES




BY DQ



6 SUBMISSIONS WINS
6 LOSSES
BY POINTS


BY ADVANTAGES




BY SUBMISSION




BY DECISION




BY PENALTIES




BY DQ



1 SUBMISSION LOSSES
#214eb8
Triangle armbar
100
1
Gerard Labinski Fight History
ID
Opponent
W/L
Method
Competition
Weight
Stage
Year
15257

Thiago Sa

Thiago Sa
L
Referee Decision
Grand Slam LDN
110KG
F
2018
16719

Joao Oliveira

L
Points
Vitoria Open
94KG
SF
2018
17231

Erberth Santos

Erberth Santos
L
Pts: 2x0
King of Mats
110KG
RR
2018
17237

Jackson Sousa

Jackson Sousa
L
Pts: 2x0
King of Mats
110KG
RR
2018
17912

Hygor Brito

Hygor Brito
L
Pts: 2x0
South American
94KG
F
2018
18400

Fellipe Andrew

Fellipe Andrew
L
Triangle armbar
European Open
100KG
4F
2019
14211

Diego Braz

W
Pts: 4x0
Grand Slam RJ
110KG
4F
2017
14213

A. Netto

W
Pts: 12x0
Grand Slam RJ
110KG
SF
2017
14214

Igor Silva

Igor Silva
W
Pts: 0x0, Adv
Grand Slam RJ
110KG
F
2017
15069

S. Varshavskiy

W
Kneebar
London W. Open
100KG
F
2018
15256

Matt Leighton

Matt Leighton
W
Referee Decision
Grand Slam LDN
110KG
SF
2018
17243

Alexandre Ceconi

Alexandre Ceconi
W
Pts: 2x0
King of Mats
110KG
RR
2018
17909

Pedro Peres

W
Adv
South American
94KG
4F
2018
17911

Filipe Pinheiro

W
Pts: 7x2
South American
94KG
SF
2018
17964

Wilker Costa

W
Pts: 5x0
Salvador Spring O.
94KG
SF
2018
17965

Julio Viotti

W
RNC
Salvador Spring O.
94KG
F
2018
18070

Luis Quinteiro

W
N/A
BH Sp Open
94KG
SF
2018
18443

Gesuel Aguiar

W
Submission
Guarapari Pro
94KG
SF
2019
18444

Elkjaer Lourenco

W
Submission
Guarapari Pro
94KG
F
2019
18510

Luis Felipe

W
N/A
South Brazilian
94KG
4F
2019
18513

Richard Goncalves

W
N/A
South Brazilian
94KG
SF
2019
18671

Hugo Silva

W
Pts: 5x0
Brazil Nat. Pro
94KG
4F
2019
18672

Lucas Campelo

W
Pts: 6x0
Brazil Nat. Pro
94KG
SF
2019
18674

Henrique Lima

W
Submission
Brazil Nat. Pro
94KG
F
2019
18724

Christofer Biude

W
Pts: 5x0
Curitiba SM. Open
94KG
4F
2019
18725

Henrique Lima

W
Pts: 3x0
Curitiba SM. Open
94KG
SF
2019
18726

Vitor Toledo

Vitor Toledo
W
Pts: 4x2
Curitiba SM. Open
94KG
F
2019
19105

Lawrence Lagos

W
Pts: 6x0
Floripa Fall Open
94KG
4F
2019
19106

Henrique Lima

W
Kneebar
Floripa Fall Open
94KG
F
2019