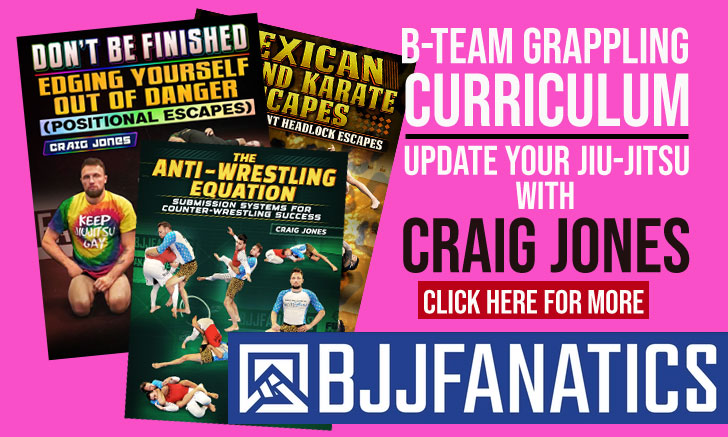 Samy Aljamal is one of the highest ranking Brazilian Jiu Jitsu black belts of Arabic origin and one of the great propagators for the sport in countries such as the Kingdom of Jordan and Palestine. There he made BJJ available by starting the very first grappling and MMA academies in these countries (Source MMA), opening it also to women and the under privileged, forming, very possibly, the first women's BJJ team in the Middle East and the first MMA academy in Palestine.
Samy Al Jamal in Detail
Full Name: Samy Muhyed din Al Jamal
Lineage: Mitsuyo Maeda > Carlos Gracie > Reyson Gracie >Osvaldo Alves > Fabricio Martins > Samy Al Jamal
Main Achievements:
International Masters & Seniors Champion (1998)
ADCC Champion (1999)*
Campeao Europeu Senior 2012
International Masters & Seniors Silver Medal (2002)
International Masters & Seniors Bronze Medal (2003, 2006)
*Alternate ADCC tournament for fighters of Arabic origin
Favourite Technique: Loop Choke
Weight Division: Peso Leve (76kg/176lbs)
Team/Association: Source MMA/Equipe Fabricio
Samy Al Jamal Biography
Samy Al Jamal was born of the 25th of May, 1966 in Brazil, spending most of his childhood and adolescence in Rio de Janeiro. He started practicing martial arts when he was 12 years old, and the style of preference at the time was Shotokan Karate, an activity Samy followed through reaching the grade of black belt. Aljamal also added Wing Chung and Judo to his activities at a later stage, achieving a brown belt in Wing Chung and a black belt in Judo before moving to the USA to follow on his university studies.
Upon his return from the US back to Brazil, he was invited by a friend to train Jiu Jitsu, Samy Aljamal took the invitation and became almost immediately hooked to grappling. His first and only coach was Fabricio Martins, a man who graded Samy in all belts, including his black belt – awarded in 1999.
After 30 years living in Brazil, Samy's parents (originally from Palestine) decided to move back to the Middle East and settled in Jordan. It is Arabic tradition that the oldest son stays close to his parents, and being the couple's firstborn Samy decided to follow his parents and move to the Kingdom of Jordan where he established his own martial arts academy (Source MMA) in 2006 together with his business partner,  Tarek Kalimat.
When opening Source MMA, Samy Al Jamal put into practice a style named "Straight Edge Fighter" which follows a subculture similar to the Straight Edge hardcore punk movement started in the 1980s. This coaching style instills on the students a healthy life style that through discipline prevents and warns against the use of drugs, alcohol and any type of smoking.
At Source MMA, Samy Aljamal opened the first women's BJJ team (possibly the first in the Arab world), promoting equal rights to women in the fighting game. Samy has also launched charity projects based on Jiu Jitsu, where the instructors coach for free to several students in the region. Through the success of these charity groups Samy has also been able to reach Palestine, opening the very first MMA and BJJ academy in the country. Source MMA did not stop here and its resources reached also the special forces of the Gendarmerie who now have a budget dedicated to BJJ practice, heavily supported by the king of Jordan. In fact, the royal family has come on board and embraced the sport fully, being Prince Hussein Mirza the president of the Jordanian Jiu Jitsu federation.