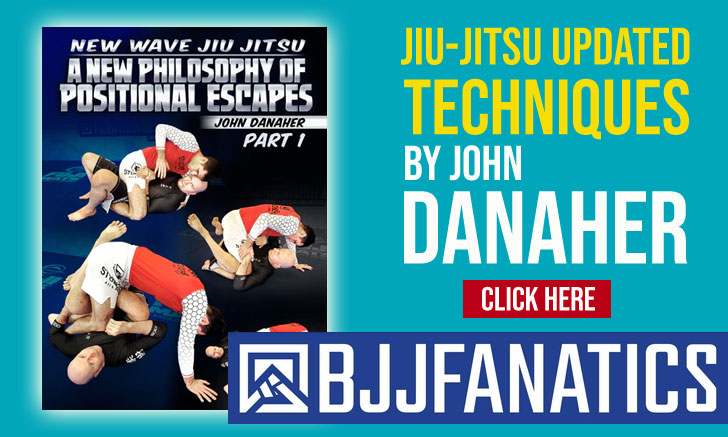 Moacir Mendes Júnior is one of the most successful judo players of his generation, with Junior titles at the IJF World (1999) and Pan American Championships (1998) as well as CBJ's Brazilian Nationals (2002, 2004, 2005, 2006) among many other important medals which earned him the honorary title of 'Best Newaza Athlete in Judo' back in 2012. Moacir Mendes is also a black belt in Brazilian jiu jitsu under Mário Reis, another sport in which he excelled competitively. As an instructor Moacir Mendes Júnior has worked on improving the ground game of the Brazilian Olympic Team (newaza coach) and the stand-up for BJJ at Alliance Porto Alegre and Los Angeles.
Moacir Mendes Júnior Jiu Jitsu
Full Name: Moacir Mendes Jr
Nickname: N/A
Lineage: M. Maeda > C. Gracie > H. Gracie > Álvaro Barreto > Sylvio Behring > Mário Reis > Moacir Mendes Jr
Main Achievements (BJJ):
CBJJE World Champion (2008 brown, 2010 black)
FGJJ Gaucho State Champion (2010)
IBJJF South American Runner-up (2010)
Main Achievements (Judo):
IJF Junior World Champion (1999)
IJF Juvenile Pan American Champion (1998)
CBJ Brazilian Champion (2002/2004/2005/2006)
CBJ Troféu Brasil Champion (2004/2006/2009)
IJF Junior World Championship 3rd Place (2000)
Weight Division: Peso Leve (76,00 kg / 168.0 lbs)
Favorite Position/Technique: Armbar
Team/Association: Alliance – PA
Moacir Mendes Júnior Biography
Moacir Mendes Júnior was born on January 23, 1981 in Porto Alegre, the capital city of the state of Rio Grande do Sul, in southern Brazil – growing up in the neighbouring town of Canoas.
During his infancy Mendes developed asthmatic bronchitis, and to improve on this condition Moacir's pediatric doctor suggested to the parents that he started practicing sports, specifically judo. Moacir was 4 years old when he picked up his first gi and stepped on a mat.
Judo became an essential part of Moacir Mendes' day-to-day life. Competitions soon followed and Mendes' knack for this sport spurred out early on. By the age of 17 Moacir was called in to be a part of the Brazilian National Judo Squad – a position he held for the following 15 years.
Extremely proficient while standing, one of the biggest holes in Moacir Mendes Junior's judo game was the ground, also known as newaza. Understanding that this facet of the game was costing him important matches, in 2000 Moacir decided to dust off his white belt and joined a jiu jitsu school to improve his grappling, following his good friend Flávio Canto's advice (he himself a judo olympian and BJJ black belt).
Moacir Mendes Junior's first jiu jitsu coach was none other than the legendary José Mario Sperry, at the Sul Jiu Jitsu club in Porto Alegre. Moacir trained at SJJ up until his blue belt, later switching to the academy of his good friend and 2x IBJJF black belt world champion Mário Reis.
After years coaching judo to children, in 2005 Moacir Júnior added jiu jitsu to his range of coaching experience (an activity which bore plenty of fruit later on). Mendes was a brown belt under Mario Reis then, taking him 3 more years to earn his black belt in a ceremony which took place while standing on the podium of CBJJE's Jiu Jitsu World Championship.
In 2012 Moacir's groundwork prowess earned him the unofficial title of 'Best Newaza Athlete in Judo' by the European website Best Judo, one of the top specialised sites at the time. His knowledge of the stand-up and ground game would be an important asset to both sports, in camps such as Mario Reis' BJJ academy in Porto Alegre, and the Brazilian National Squad with which Moacir Mendes started working ahead of the 2016 Summer Olympics as the newaza coach.
Moacir Mendes' pioneering work with high end BJJ athletes such as Fábio Kamikaze, Joao Paulo Neto, Nicholas Meregali and Monique Elias (to name a few) caught the attention of other instructors. This included 2x ADCC and 5x IBJJF World champion Rubens Charles "Cobrinha", who in 2017 invited Moacir Mendes to coach his students at the Alliance Los Angeles base-camp. Given that Mendes Júnior lived in Brazil, the class was set by Skype video-call every week, an interesting and innovative method that worked well for both parties.
Moacir Mendes Jr vs Paulo Ledesma (BJJ)

Moacir Mendes Jr (judo)