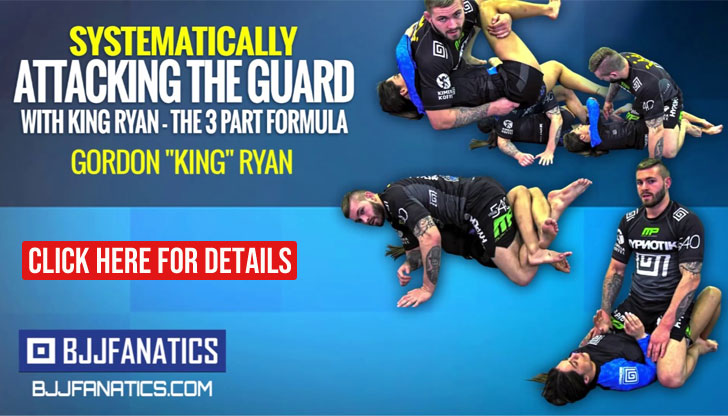 Dean Liebenberg, commonly known as "Cu Vermelho" is a Brazilian jiu-jitsu black belt under Carlos "Portugues" Vieira, being also the founder of Vermelho BJJ in Melbourne, Australia. A former rugby player, Dean excelled in the sport of jiu-jitsu, medalling in important international grappling events such as the Pan Pacific Championship, Pan American Championship, European Open, and World Championship.
Dean "Cu Vermelho" Liebenberg Jiu Jitsu
Full Name: Dean Jon Liebenberg
Nickname: "Cu Vermelho" stands for "red anus" in Portuguese. The unusual name started circulating as a joke due to Dean's hair color and after an unsavory event witnessed by a Brazilian friend. The name soon became routinely used as a synonym of Liebenber's laid back disposition. Dean is also called "Big Country" by some of his friends due to his admiration for mixed martial arts fighter Roy Nelson, as well as "Jim". "Jim" started due to the phonetics of the word "Dean" when spoken in a Brazilian accent.
Lineage: Carlos Gracie > Helio Gracie > Rickson Gracie > Marcelo Behring > Valdomiro Junior > Milton Maximiliano > Carlos Vieira > Dean Liebenberg
Main Achievements:
2nd Place IBJJF Melbourne Open (2016)
2nd Place UAEJJF Continental Pro (2020)
3rd Place UAEJJF Abu Dhabi World Pro (2019 M1)
3rd Place UAEJJF Grand Slam, TYO (2019)
3rd Place UAEJJF Grand Slam, LA (2019)
3rd Place UAEJJF Australia Nat. Pro (2019)
Main Achievements (Colored Belts):
1st Place IBJJF Pan-Pacific Championship (2011 purple)
1st Place AFBJJ South Australian Champion (2015 brown)
2nd Place IBJJF Pan Championship (2014 brown)
3rd Place IBJJF World Championship (2015 brown)
3rd Place IBJJF European Open (2011 purple)
Favorite Position/Technique: Lasso Guard
Weight Division: Super Pesado (100kg/221lbs)
Team/Association: Vermelho JJ
Dean Liebenberg Biography
Dean Liebenberg was born on the 9th of April, 1982 in Durban, South Africa. His sporting career started at a young age, playing in club rugby (under 8's) as well as for his primary school in his home town. After his family moved to Australia, Dean continued on his rugby path, playing for the Maroochydore Rugby Union Club until he was 15 years of age, after which he made the switch to Rugby League, being signed by the "Nambour Crushers" Club.
When in Australia, Liebenberg also became an avid bodyboarder – surfer, and an active member of the Maroochydore surfing community (Sunshine Coast), joining the Lifesaving Club in 1995, competing at Lifesaving carnivals and also doing voluntary hours for this same club.
Becoming increasingly interested in mixed martial arts and the UFC, Dean eventually found a local Queensland MMA gym, where he started learning some basic grappling principles around 2002.
At the age of 24 Dean moved to London, England. Although he continued playing Rugby this time for the Old Actonians Rugby Union Club in West London, Liebenberg also decided to pursue his interest in jiu jitsu. His search for a BJJ academy led him to London Fight Factory (LFF) in Hanbury Street.
At LFF Dean's first coach was Rodrigo "Brucutu" Cabral. Later, as Cabral moved to the United States, Dean's grappling tuition was taken over by a roster of different coaches, including Thiago "Monstro" Borges, Claudio Silva and Marco Canha.
By the end of 2006 Dean met Carlos Vieira at a seminar in LFF, the two became friends, and Liebenberg started making regular flights to the Canary Islands to visit "Portugues", training at his (then) academy in the Canary Islands. He also (since 2007) made regular trips to Brazil, training in some of the best gyms in Rio de Janeiro.
After many years of struggling with injuries from Rugby, in 2009 Dean decided to quit and dedicate his full attention to jiu jitsu. It was around this time that "Cu Vermelho", and a few other teammates started gathering in the backroom of the LFF academy, for after class (and often before class) sparring sessions. This hard work helped raise the bar of Dean (and the other participants') jiu jitsu games. The group, who would jokingly became known as "Backroom BJJ", consisted of Olof Ingemarsson, Keith Mackenzie, Nick Forrer, Joe Plamus and a few others.
Dean returned to Australia in 2011, although he worked in a mining site for most of the year, he still dedicated all of his spare time to competing and travelling as often as possible to Melbourne in order to train with his (now) head instructor Carlos Vieira, who had moved there in 2009. His hard work paid off consistently with Liebenberg showcasing his natural talent on some of the world's top tournaments, medalling in many of those, including the Pan Pacs, Pan Ams and World Championships.
Late in 2014 Dean decided to quit his job in order to dedicate himself fully to jiu jitsu, earning his black belt on the 26th of June that year, from the hands of Carlos "Portugues" Vieira. Liebenberg would form his own team in 2017 named "Vermelho JJ".