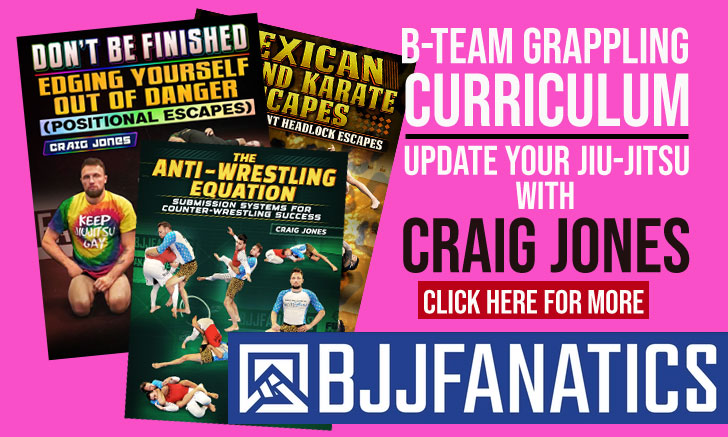 Ulpiano Malachias is a Brazilian Jiu-Jitsu black belt under Carlos Gracie Jr. being also one of the key figures in the Gracie Barra franchise as the proprietor of one of the largest branches of the "Red Shield" academy: The Gracie Barra Westchase in Houston – TX, United States of America. As a competitor Ulpiano earned important medals in the International Brazilian Jiu-Jitsu Federation (IBJJF) having represented a number of important coaches along his path in this martial art, including  Erik Wanderlei and  Bruno de Paula. In 2017 Malachias was interviewed by BJJ Heroes, being recognized as one of the most successful businessmen in our sport.
Ulpiano Malachias Jiu-Jitsu
Full Name: Ulpiano Malachias Neto
Lineage: Carlos Gracie > Helio Gracie > Carlos Gracie Junior >  Ulpiano Malachias
Main Achievements:
1st Place IBJJF Asian Open (2006)
1st Place IBJJF American Nationals (2004/2005/2008)
2nd Place IBJJF Pan Championship (2010 Master 1)
3rd Place IBJJF Pan Championship (2011 Master 1, 2005/2004)
3rd Place IBJJF World Championship No-Gi (2008)
3rd Place IBJJF European Open (2008)
Weight Division: Ultra Heavy/Pesadíssimo
Favourite Technique/Position: Footlocks, Open Guard
Team/Association: Gracie Barra
Ulpiano Malachias Biography
Ulpiano Malachias was born in Belo Horizonte, Brazil on the 28th of July, 1979. Ulpiano started practicing Judo at the age of 6 and practiced throughout his childhood and teenage years. When he was 17, he decided to join a Jiu-Jitsu class that was being taught by his good friend Erik Wanderlei, it was Wanderlei that got Malachias hooked to BJJ.
Malachias was tutored by Erik Wanderlei for a few years and was graduated both as a blue and purple belt by his friend. In 2001 Malachias was invited to go and teach at a gym in Helsinki, Finland, for a year, an opportunity Ulpiano grabbed with both hands. After this, he returned to Brazil but to a different city, Vitoria (State of Espirito Santo) where he trained under Alliance's Bruno de Paula, from whom Ulpiano received his brown belt.
Ulpiano also spent some time in the United States, his master Carlos Gracie jr was not in the US at the time, so Malachias sought some training with Royce Gracie, coincidently Royce was looking for good sparring partners and took a shine on the talented youngster from Belo Horizonte. He spent the next three years training regularly with the Gracie legend and even accompanied Royce on his trips to Japan to fight.
On 2006 Ulpiano received his black belt from the hands of master Carlinhos Gracie, he was helping with the classes at the Gracie Barra academy in Lake Forest and was going to compete within a week at the Asian Open as a brown belt, but his master and Marcio Feitosa surprised him with the responsibility of representing the team as a black belt, Malachias didn't buckle and brought the gold home with him.
After spending some time helping settle the Gracie Barra Head Quarters in the US, Ulpiano Malachias opened his own franchise of the team in Santa Ana (California) with the support of Draculino Magalhaes. He would later open another academy in Westchase.
When interviewed for this BJJ Heroes page, Ulpiano thanked his wife and daughter for the support.
Ulpiano Malachias Fight Video