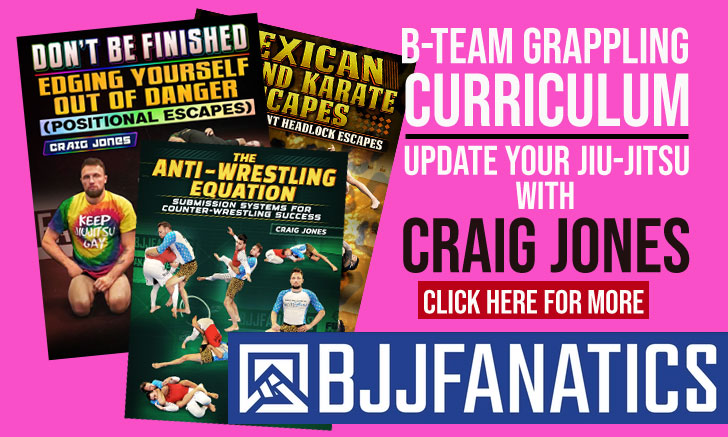 Tanner Rice is a Brazilian jiu jitsu black belt under Rubens Charles "Cobrinha", who became known as the first American born athlete to be promoted by the respected Alliance coach. Rice earned the rank at the age of 19, after winning the 2012 IBJJF world title, being at the time the youngest US native to achieve this deed. Later that year, in his black belt debut, Rice defeated two of the sport's biggest names ("Megaton" Dias and "Tanquinho" Mendes) cementing his name as one of the most talented athletes in his division.
Tanner Rice Jiu Jitsu
Full Name: Tanner Wade Rice
Nickname: n/a
Lineage: Carlos Gracie > Helio Gracie > Rolls Gracie > Romero Cavalcanti > Alexandre Paiva>Fernando Augusto > Rubens Charles > Tanner Rice
Main Achievements:
1st Place IBJJF American Nationals (2015)
1st Place UAEJJF Grand Slam, LA (2015)
1st Place IBJJF Irvine Open (2015)
1st Place ACBJJ North American Championship (2018)
2nd Place IBJJF Pan Championship (2017 / 2018)
2nd Place IBJJF European Open (2017 / 2019)
2nd Place IBJJF Santa Cruz Pro (2015)
3rd Place UAEJJF Grand Slam, LA (2019)
Main Achievements (Colored Belts):
IBJJF World Champion (2012 brown)
IBJJF Pan American Champion (2009 junior blue)
IBJJF World Championship 3rd Place (2009 junior blue)
IBJJF Pan American Championship 3rd Place (2012 brown, 2011 purple)
Favorite Position/Technique: Open Guard
Weight Division: Peso Leve (76kg/167lbs), Peso Médio (82kg/181lbs)
Team/Association: Rice Brothers
Tanner Rice Biography
Tanner Rice was born on the 2nd of January, 1993 in Redding – California, United States of America.
Being the son of Rod Rice, a black belt and former student of John Dill (who himself was a student of "Dirty Donzen's" own James Boran) it didn't come as a surprise that Tanner had his initiation in the sport at the young age of 6.
Although Rod took care of the majority of Tanner's early tuition, awarding him his blue belt (and brown belt years later), Rice's jiu jitsu was also influenced by coaches John Dill and James Boran.
As a blue belt, around 2008, Tanner met and befriended Carlos Diego Ferreira who was staying in the US for a few months. The friendship between the two led Tanner to follow his friend to his hometown of Manaus in Brazil. Although Tanner was only 16 years of age and did not speak a word of Portuguese, he remained in the Amazonas capital for 1 year, being accommodated in Carlos Diego's house while training at his Master's academy – the legendary Clube Pina of Master Faustino Neto, from which great competitors such as Bibiano Fernandes, Carlos Holanda Vieira, Manuel Ribamar and many others emerged.
Tanner left Brazil after 1 year but carried on making frequent trips to Manaus, spending in total around 2.5 years in that South American territory, earning his purple belt from Carlos Diego Ferreira.
The Rice family opened their own academy, Amazonas Jiu Jitsu (now Rice Brothers), in 2008. Later Tanner and his brothers (Sam and Matthew) affiliated themselves with Rubens Charles' academy in Los Angeles. The 4x World Champion helped Tanner improve and earn his own world title as a brown belt (2012). Tanner earned his black belt from Cobrinha after this tremendous achievement, and went on to have a successful debut, defeating two very well known competitors at the IBJJF Pro League.
Tanner Rice and his academy ended up severing ties with Rubens Charles and his Alliance team due to a conflict of interests. In having the goal of becoming a black belt world champion, Rice believed his road to success was barricaded by the many senior team members already on the Alliance team, who competed in the same weight category. Rice knew he would likely need to "give way" to his senior peers at the major tournaments in the sport's calendar.
Tanner Rice Grappling Record
80 WINS
BY POINTS


BY ADVANTAGES




BY SUBMISSION




BY DECISION




BY PENALTIES




BY DQ



14 SUBMISSIONS WINS
#5AD3D1
Choke from back
14
2
#d1212a
Bow and arrow
7
1
#fad11b
Triangle armbar
7
1
#ff9124
Flying triangle
7
1
59 LOSSES
BY POINTS


BY ADVANTAGES




BY SUBMISSION




BY DECISION




BY PENALTIES




BY DQ



15 SUBMISSIONS LOSSES
#fad11b
Arm in Ezekiel
7
1
#ff9124
Bow and arrow
7
1
Tanner Rice Fight History
ID
Opponent
W/L
Method
Competition
Weight
Stage
Year
4385

Ricardo Rezende

Ricardo Rezende
L
Points
Miami Pro Trials
85KG
NA
2013
4497

Marcus Antelante

Marcus Antelante
L
Referee Decision
BJJ Tour
82KG
RR
2013
4524

Andre Galvao

Andre Galvao
L
Bow and arrow
Pan American
ABS
R2
2013
4571

Nate Mendelsohn

L
N/A
Pan American
76KG
R2
2013
5292

Jurandir Conceicao

Jurandir Conceicao
L
Footlock
Pan American
ABS
R1
2014
5474

Brian Carlsen

L
Pts: 3x0
FIVE Cali. 2
ABS
4F
2014
5495

Otavio Sousa

Otavio Sousa
L
Pts: 9x0
WP Montreal
85KG
NA
2014
5500

Abraham Marte

Abraham Marte
L
Cross choke
WP Montreal
ABS
4F
2014
5699

Roberto Abreu

Roberto Abreu
L
N/A
World Champ.
ABS
R2
2014
5802

Rafael Barbosa

Rafael Barbosa
L
Points
World Champ.
82KG
RDS
2014
5911

Rafael Barbosa

Rafael Barbosa
L
Pts: 4x2
Dallas Open
82KG
SF
2014
5949

JT Torres

JT Torres
L
Points
American Nat.
82KG
SF
2014
6043

Keenan Cornelius

Keenan Cornelius
L
Kneebar
NoGi Worlds
88KG
4F
2014
6415

Clark Gracie

Clark Gracie
L
Referee Decision
US Nat. Pro
82KG
4F
2015
6732

Yuri Simoes

Yuri Simoes
L
Armbar
SF Open
ABS
SF
2015
6843

Vitor Oliveira

Vitor Oliveira
L
Pts: 7x4
Pan American
82KG
4F
2015
7028

Tim Spriggs

Tim Spriggs
L
Referee Decision
NY Spring Open
ABS
SF
2015
7380

Roberto Alencar

Roberto Alencar
L
Adv
World Champ.
ABS
R1
2015
7457

Victor Estima

Victor Estima
L
Estima lock
World Champ.
82KG
8F
2015
8012

James Puopolo

James Puopolo
L
Kneebar
Santa Cruz Pro
O94KG
F
2015
9315

Thiago Sa

Thiago Sa
L
Pts: 6x4
Pan American
88KG
8F
2016
10032

Keenan Cornelius

Keenan Cornelius
L
Armbar
World Champ.
88KG
8F
2016
10218

Diogo Sampaio

Diogo Sampaio
L
N/A
American Nats
88KG
F
2016
10487

Rafael Lovato

Rafael Lovato
L
Cross choke
F2W 11
ABS
SPF
2016
10714

Keenan Cornelius

Keenan Cornelius
L
Pts: 6x0
BJJ Pro LA
94KG
SF
2016
11315

Nick Schrock

Nick Schrock
L
Pts: 0x0, Adv
Long Beach Open
94KG
F
2016
11625

Leandro Lo

Leandro Lo
L
Armbar
European Open
94KG
F
2017
12029

Nick Schrock

Nick Schrock
L
Referee Decision
FIVE Super League
92KG
SF
2017
12103

Alexander Trans

Alexander Trans
L
Pts: 2x0
Pan American
ABS
8F
2017
12235

Leandro Lo

Leandro Lo
L
Pts: 2x0
Pan American
94KG
F
2017
12843

Felipe Pena

Felipe Pena
L
Pts: 7x2
Marianas
O82KG
SF
2017
13040

Erberth Santos

Erberth Santos
L
Pts: 2x0
World Champ.
ABS
4F
2017
13189

Adam Wardzinski

Adam Wardzinski
L
Arm in Ezekiel
World Champ.
94KG
8F
2017
13362

Josh Hinger

Josh Hinger
L
Guillotine
American Nats
94KG
SF
2017
13827

Felipe Matos

L
Pts: 4x0
Grand Slam LA
94KG
4F
2017
13838

Felipe Matos

L
Pts: 5x0
Grand Slam LA
110KG
4F
2017
15158

Victor Silverio

Victor Silverio
L
Pts: 3x2
Houston Open
ABS
SF
2018
15354

Tex Johnson

Tex Johnson
L
Kneebar
Pan American
ABS
R2
2018
15442

Leandro Lo

Leandro Lo
L
Pts: 2x0
Pan American
94KG
F
2018
16025

Felipe Pena

Felipe Pena
L
Points
Marianas Open
100KG
SF
2018
16060

Alexander Trans

Alexander Trans
L
Pts: 2x0
King of Mats
110KG
RR
2018
16068

Roberto Cyborg

L
Referee Decision
King of Mats
110KG
SF
2018
16103

DJ Jackson

DJ Jackson
L
Pts: 0x0, Adv
WP US Qualifier
94KG
RR
2018
16178

Adam Wardzinski

Adam Wardzinski
L
Referee Decision
World Pro
94KG
4F
2018
16183

Helton Jose

Helton Jose
L
Pts: 8x0
World Pro
94KG
RPC
2018
17603

Max Gimenis

Max Gimenis
L
Pts: 0x0, Adv
Grand Slam LA
110KG
4F
2018
17628

R. Evangelista

R. Evangelista
L
Toe hold
King of Mats
110KG
RR
2018
17634

Gabriel Arges

Gabriel Arges
L
Pts: 4x0
King of Mats
110KG
RR
2018
17640

Adam Wardzinski

Adam Wardzinski
L
Pts: 2x0
King of Mats
110KG
RR
2018
17646

Gutemberg Pereira

Gutemberg Pereira
L
Pts: 2x2, Adv
King of Mats
110KG
RR
2018
18944

Victor Honorio

Victor Honorio
L
Pts: 6x0
European Open
O100KG
F
2019
19666

Mahamed Aly

Mahamed Aly
L
Injury
Pan American
100KG
SF
2019
20491

Kaynan Duarte

Kaynan Duarte
L
Referee Decision
F2W 113
94KG
SPF
2019
20697

Guilherme Augusto

Guilherme Augusto
L
Pts: 6x0
World Champ.
100KG
R1
2019
20729

Nicholas Meregali

Nicholas Meregali
L
Armbar
World Champ.
ABS
R2
2019
20904

Helton Jose

Helton Jose
L
Referee Decision
F2W 116
94KG
SPF
2019
23146

Matheus Felipe

Matheus Felipe
L
Pts: 0x0, Adv
European Open
O100KG
4F
2020
23779

Gustavo Batista

Gustavo Batista
L
Points
3CG Kumite II
ABS
4F
2020
23881

Romulo Barral

Romulo Barral
L
Referee Decision
F2W 150
100KG
SPF
2020
4160

Wellington Dias

Wellington Dias
W
Kimura
Fall Open
76KG
F
2012
4161

Augusto Mendes

Augusto Mendes
W
Pts: 4x0
IBJJF Pro League
82KG
4F
2012
4498

Nate Mendelsohn

W
Points
BJJ Tour
82KG
RR
2013
4499

Marcus Antelante

Marcus Antelante
W
Flying triangle
BJJ Tour
82KG
F
2013
4506

Gustavo Dias

Gustavo Dias
W
Referee Decision
Pan American
ABS
R1
2013
5467

Matt Baker

W
Referee Decision
FIVE Cali. 2
82KG
4F
2014
5468

Sean Roberts

Sean Roberts
W
Points
FIVE Cali. 2
82KG
SF
2014
5607

A. Vieira

W
Armbar
Copa Podio
77KG
SPF
2014
5946

Unknown

W
Points
American Nat.
82KG
4F
2014
6728

Rodrigo Freitas

Rodrigo Freitas
W
Points
SF Open
ABS
4F
2015
6738

Ken Primola

W
Armbar
SF Open
88KG
F
2015
6820

Oliver Geddes

Oliver Geddes
W
Pts: 3x0
Pan American
82KG
R1
2015
6838

Magid Hage

W
Points
Pan American
82KG
R3
2015
7021

Todd Brandon

W
Points
NY Spring Open
88KG
SF
2015
7027

Jonathan Satava

Jonathan Satava
W
Adv
NY Spring Open
ABS
4F
2015
7450

Thomas Oyarzun

W
Points
World Champ.
82KG
R1
2015
7623

Sean Fisher

W
Points
American Nat.
82KG
4F
2015
7624

Marcos Campos

W
Points
American Nat.
82KG
SF
2015
7627

Darragh OConaill

Darragh OConaill
W
Points
American Nat.
82KG
F
2015
7822

Javier Yamuni

W
Points
Chicago S. Open
82KG
F
2015
8010

Eliot Kelly

Eliot Kelly
W
Points
Santa Cruz Pro
O94KG
SF
2015
8257

Gregor Gracie

Gregor Gracie
W
Referee Decision
Grand Slam LA
85KG
4F
2015
8261

Alec Baulding

Alec Baulding
W
Referee Decision
Grand Slam LA
85KG
SF
2015
8262

Lucas Barbosa

Lucas Barbosa
W
Pts: 0x0, Adv
Grand Slam LA
85KG
F
2015
8747

Jason Ackerman

W
Bow and arrow
Irvine Open
94KG
SF
2015
8748

Inacio Neto

Inacio Neto
W
Referee Decision
Irvine Open
94KG
F
2015
9028

Brian Morizi

W
Points
San Jose Open
88KG
SF
2016
9030

Pedro Mello

Pedro Mello
W
Pts: 2x2, Adv
San Jose Open
88KG
F
2016
9034

Eliot Kelly

Eliot Kelly
W
Pts: 4x0
San Jose Open
ABS
F
2016
9309

Joshua Bowlin

W
Pts: 7x4
Pan American
88KG
R1
2016
10022

Gregor Gracie

Gregor Gracie
W
Pts: 4x4, Adv
World Champ.
88KG
R1
2016
10216

Lucas Barbosa

Lucas Barbosa
W
Points
American Nats
88KG
SF
2016
10317

Mauricio Alonso

W
Choke
F2W 8
72KG
SPF
2016
10379

Nick Schrock

Nick Schrock
W
Pts: 5x5, Adv
Ch. Summer Open
94KG
F
2016
10712

Inacio Neto

Inacio Neto
W
Triangle armbar
BJJ Pro LA
94KG
4F
2016
10826

Manny Rocha

W
Pts: 40x4
US Open
95KG
4F
2016
10828

Tarsis Humphreys

Tarsis Humphreys
W
Pts: 0x0, Adv
US Open
95KG
SF
2016
11615

Tyrone Goncalves

W
Points
European Open
94KG
8F
2017
11619

Leandro Costa

W
Pts: 32x0
European Open
94KG
4F
2017
11623

Adam Wardzinski

Adam Wardzinski
W
Referee Decision
European Open
94KG
SF
2017
12026

Eliot Kelly

Eliot Kelly
W
Referee Decision
FIVE Super League
92KG
4F
2017
12031

Tarsis Humphreys

Tarsis Humphreys
W
Estima lock
FIVE Super League
92KG
3RD
2017
12093

Eduardo Inojosa

W
Pts: 0x0, Adv
Pan American
ABS
R1
2017
12224

Tex Johnson

Tex Johnson
W
Pts: 4x2
Pan American
94KG
8F
2017
12230

Antonio Antonioli

W
Armbar
Pan American
94KG
4F
2017
12233

Dimitrius Souza

Dimitrius Souza
W
Referee Decision
Pan American
94KG
SF
2017
12841

Joshua Jerome

W
Choke
Marianas
O82KG
4F
2017
13025

James Puopolo

James Puopolo
W
Armbar
World Champ.
ABS
R1
2017
13034

Felipe Bezerra

Felipe Bezerra
W
Pts: 0x0, Adv
World Champ.
ABS
8F
2017
13358

Wellington Peroto

W
N/A
American Nats
94KG
4F
2017
14537

Charles McGuire

W
Points
San Antonio Open
94KG
F
2017
15026

Nicholas Laurence

W
Choke from back
LA Open
100KG
SF
2018
15027

Wellington Modena

W
Choke from back
LA Open
100KG
F
2018
15154

Alexandre Ceconi

Alexandre Ceconi
W
Points
Houston Open
100KG
F
2018
15298

Omar Sabha

W
N/A
San Francisco Open
100KG
SF
2018
15299

Rafael Vasconcelos

Rafael Vasconcelos
W
Points
San Francisco Open
100KG
F
2018
15310

Tex Johnson

Tex Johnson
W
DQ
Marianas EP
O85KG
F
2018
15439

Tex Johnson

Tex Johnson
W
Pts: 7x2
Pan American
94KG
4F
2018
15440

Arnaldo Maidana

Arnaldo Maidana
W
Armbar
Pan American
94KG
SF
2018
16022

Viking Wong

W
Pts: 4x2
Marianas Open
100KG
4F
2018
16027

Fellipe Trovo

Fellipe Trovo
W
Pts: 14x2
Marianas Open
100KG
3RD
2018
16062

Helton Jose

Helton Jose
W
Pts: 0x0, Adv
King of Mats
110KG
RR
2018
16069

Alexandre Souza

Alexandre Souza
W
Referee Decision
King of Mats
110KG
3RD
2018
16104

DJ Jackson

DJ Jackson
W
Pts: 0x0, Pen
WP US Qualifier
94KG
RR
2018
16105

DJ Jackson

DJ Jackson
W
Adv
WP US Qualifier
94KG
RR
2018
16182

Zaid Sami

W
Pts: 4x2
World Pro
94KG
RPC
2018
16366

Joseph Kahawai

W
Pts: 5x2
ACB North America
O95KG
SF
2018
16367

Wellington Peroto

W
Pts: 10x2
ACB North America
O95KG
F
2018
17607

Rafael Vasconcelos

Rafael Vasconcelos
W
Referee Decision
Grand Slam LA
110KG
RR
2018
17608

Helton Jose

Helton Jose
W
Pts: 0x0, Adv
Grand Slam LA
110KG
RR
2018
17609

Matheus Felipe

Matheus Felipe
W
Pts: 0x0, Adv
Grand Slam LA
110KG
3RD
2018
18938

Martin Gobel

W
Referee Decision
European Open
O100KG
4F
2019
18943

Antonio Padua

W
Referee Decision
European Open
O100KG
SF
2019
19656

Lucas Michalec

W
Pts: 4x0
Pan American
100KG
8F
2019
19662

James Puopolo

James Puopolo
W
Referee Decision
Pan American
100KG
4F
2019
20721

Fellipe Trovo

Fellipe Trovo
W
Points
World Champ.
ABS
R1
2019
23565

Brian Giorgio

Brian Giorgio
W
Pts: 9x2
Kansas Open
O100KG
SF
2020
23567

John Hansen

W
Points
Kansas Open
O100KG
F
2020
39054

Renato tagliari

W
Pts: 12x0
Santa Cruz O
O100KG
SF
2023
39055

Paulo Lanzillotti

W
Pts: 11x2
Santa Cruz O
O100KG
F
2023
Tanner Rice vs Augusto Mendes

Tanner Rice vs Javier Yamuni

Tanner Rice vs Inácio Neto