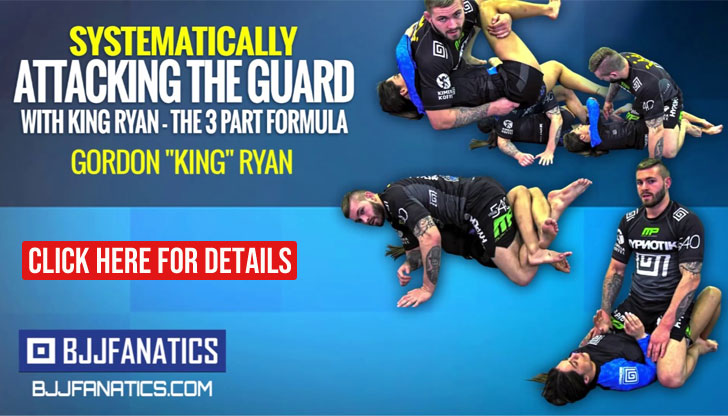 Elan Santiago is a Brazilian jiu jitsu black belt under the illustrious Mauro Chueng, being known in the world of grappling for his incredible work as a coach, where he developed competitors such as Lucas Lepri, Tiago Rocha, Gabriel Goulart, Rodrigo "Akilis" and many others. Santiago is also recognized as a pioneer in the Brazilian region of "Triângulo Mineiro" and for his involvement with the social project of "Sonho do Beija-Flor".
Elan Santiago Jiu Jitsu
Full Name: Elan Santiago
Nickname: n/a
Lineage: Mitsuyo Maeda > Carlos Gracie > Helio Gracie > Carlson Gracie> Sergio Souza > Mauro Chueng > Elan Santiago
Main Achievements:
Rio de Janeiro State Champion
Favorite Position/Technique: n/a
Weight Division: Peso Médio (82kg/181lbs)
Team/Association: Alliance
Elan Santiago Biography
Elan Santiago started practising jiu jitsu in 1993 at the famous Carlson Gracie Academy in Copacabana. As Master Carlson had moved to the US at the time and was no longer running the school, Santiago's tuition was followed by some of his most capable students. Famous coaches such as Kiko Veloso, Marcelo Alonso and Marcelo Saporito.
The Carlson Gracie group in Rio de Janeiro started having internal disputes in 1999, which led to the team's big breakup in 2000. Although Elan Santiago had already started an academy in the city of Uberlândia – state of Minas Gerais, he was a brown belt at the time, and continued his training under Mauro Chueng, one of his former team mates at the Equipe Carlson Gracie. Earning his black belt from Mauro in 2002/2003.
Elan Santiago also spent time training with Murilo Bustamante and the Brazilian Top Team (BTT) crew, who had come from Santiago's previous posse for the most part. After a short stint at BTT Elan joined forces with Fernando Tererê and his Sao Paulo academy – TT.
At the time TT was one of the strongest squads in the sport, who held an incredible group of talented athletes across all belt divisions. Although the project had a glorious future ahead, it ended up falling through after the team leader's arrest, as a result of an argument on board an American plane when returning from the Pan American Championship (October 2004).
After the arrest of Tererê, Elan joined the Alliance Jiu Jitsu Academy, and coach Alexandre Paiva (Tererê's instructor), remaining with Alliance from thereon. After it was made public that Fernando Tererê was suffering from drug dependence upon his release from the US prison system, Elan Santiago and Fernando's cousin Leandro Martins led a campaign to help Tererê deal with the issue through professional assistance.
In 2005 Elan Santiago moved to South Korea, leaving Lucas Lepri and Gabriel Goulart in teaching his class in Minas Gerais. Though he planned to help develop his martial art in the country, his stay did not go according to plan, and he decided to return to Rio de Janeiro the following year.
In 2006 Elan Santiago joined a social project led by the Grêmio Recreativo Escola de Samba (GRES) Beija-Flor. A Samba school headquartered in the municipality of Nilópolis, Baixada Fluminense, in the state of Rio de Janeiro. The project helped thousands of children in the impoverished slums surrounding the area, providing social re-integration through sports and other activities. Santiago took on the role of coach and manager of the jiu jitsu sector of the "Sonho do Beija-Flor", the name of the social project.
Photo by Daniel Cavalari.
Elan Santiago Interview to BudoVideos (starts at 5:30m)