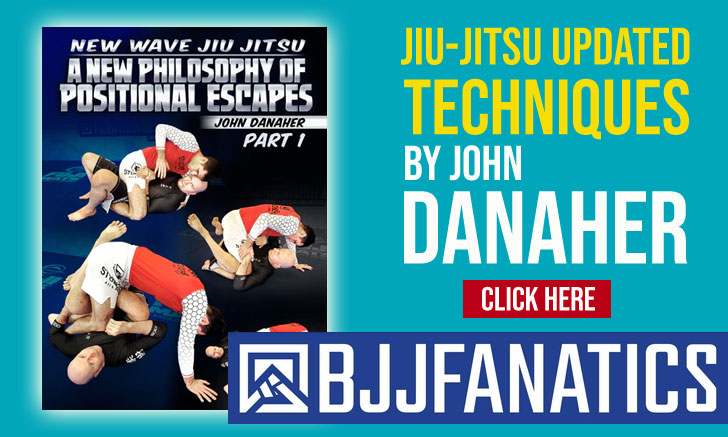 Thalys Pontes is a jiu-jitsu black belt under Cicero Costha and Bruno Bastos, who represented the Cicero Costha Association of São Paulo, Brazil, in the sport's international circuit, for many years prior to joining Team LEAD in Texas, US. Thalys Pontes made his reputation as one of the grappling's top light-featherweights (64,00 kg / 141.5 lbs) through his performances in the colored belt divisions of the International Brazilian Jiu-Jitsu Federation (IBJJF), where he conquered numerous medals prior to reaching the pro-rankings (adult black belt).
Thalys Pontes Jiu-Jitsu
Full Name: Thalys de Oliveira Pontes
Nickname: N/A
Lineage 1:  Carlos Gracie > Helio Gracie > Rickson Gracie > Marcelo Behring > Waldomiro Perez > Roberto Godoi > Marco Barbosa > Cicero Costha > Thalys Pontes
Lineage 2: : Luiz França > Oswaldo Fadda > Sebastião Ricardo > Wendell Alexander > Bruno Bastos > Thalys Pontes
Main Achievements:
1st Place IBJJF Pan Championship (2019 blue, 2020 / 2021 purple)
1st Place IBJJF American Nationals (2020 purple)
1st Place IBJJF American Nationals NOGI (2020 purple)
1st Place IBJJF Pan Pacific Championship (2019 purple)
1st Place IBJJF Pan Pacific Championship NOGI (2019 purple)
1st Place IBJJF European Open NOGI (2018 blue, 2019 purple)
1st Place AJP Grand Slam, MIA (2020 purple)
1st Place AJP Grand Slam, LDN (2018 blue)
2nd Place IBJJF World Championship (2019 blue)
2nd Place IBJJF World Championship NOGI (2018 blue)
2nd Place IBJJF Pan Championship (2022 brown)
3rd Place IBJJF Pan Championship (2020 purple)
3rd Place IBJJF European Open (2020 purple)
Main Achievements (Juvenile):
1st Place IBJJF Pan Championship (2018)
2nd Place IBJJF World Championship (2017)
2nd Place CBJJ Brazilian Nationals (2017)
Favorite Position/Technique: Well Rounded
Weight Division: Peso Pluma (64,00 kg / 141.5 lbs)
Team/Association: Team LEAD / Cicero Costha
Thalys Pontes Biography
Thalys Pontes was born on May 30, 2000, in Ribeirão Preto, a Brazilian municipality located in the state of São Paulo.
Growing up Thalys was very active and aggressive in every sport he played, from kung fu to street soccer, futsal (competitively), football (competitively), kyte flying (competitively), and finally jiu-jitsu, which he started at the age of 12, influenced by his uncle (David), who invited Pontes to come and train with him at the local DPM gym with coach Aelcio Silva.
Soon after his first tournament experience, Thalys realized how much he enjoyed the sport, how naturally gifted he was for it, and how proud and happy he made his family through his wins. All these factors were significant contributors to his decision to pursue jiu-jitsu as a career around 2013.
As a green belt, in 2014, Thalys Pontes traveled to the state capital, São Paulo, to compete at the Alicate Open tournament. At the event, Pontes met and befriended Diego "Pato" and Johnif Oliveira Rocha, two athletes of similar age, who were on the rise at the time of their acquaintance. Pato and Rocha were competitors under a scholarship at the Cicero Costha Academy, an institution Thalys had heard about for being one of the top training hubs in the country.
After the Alicate championship, Diego and Jhonnif invited Thalys to stay with them at the Cicero Costha fighters' house – TUF Sacomã – for a week, prior to another big event taking place the following weekend (São Paulo State Championships), an offer accepted by the young Ribeirão Preto native. After this experience at the TUF house, Pontes was even more assured that the life of a pro-athlete was what he wanted to pursue.
Shortly after his return home, Pontes started outlining a plan with the objective of returning to the team as a sponsored athlete. After some time training towards that goal under the instruction of coach Aelcio Silva, and at a satellite training center of Team Cicero Costha, he was finally admitted to the main squad in São Paulo (capital), arriving as a blue belt. Guided by instructor Cicero Costha, Thalys Pontes' jiu-jitsu grew leaps and bounds, propelling him to the frontline as one of Brazil's hottest colored belt prospects.
Thalys's competitive career eventually led him to the United States, where he married a fellow jiu-jitsu competitor, Abbigayle Tetterton (later Abbigayle Pontes). While traveling through the US with his new wife, for workshops and tournaments, the couple visited Bruno Bastos' academy, Team LEAD, in Texas where they spent some time.
While at Team LEAD, Thalys was impressed with the squad's methodology and general level. He also saw many resemblances in his life with that of Bruno Bastos, a seasoned veteran and successful gym owner who had been through everything Pontes was going through at the time as a rookie international pro-athlete trying to make a name for himself in the sport. A feeling that brought him close to LEAD's team leader.
Although he left LEAD after the visit, Thalys returned to the Texas-based team to finish his IBJJF preparation ahead of the World Championships of the IBJJF for another attempt at a gold medal that had previously escaped the talented competitor despite making the final on two previous occasions. Once at the tournament, coach Bruno Bastos was instrumental in helping Pontes get through a few of the mental blocks he was experiencing, sage guidance on the side-lines that carried him across the finish line as he finally achieved the much-anticipated gold medal at the Mundial.
While standing on the podium of the IBJJF World Championship that year, coach Cicero Costha rewarded Thalys Pontes with his black belt, bringing Bruno Bastos with him for a joint promotion ceremony.
After the tournament, Pontes spoke with coach Cicero and the two agreed that it was best for Thalys to join team LEAD, given that he was living in the USA and needed a more stable workgroup to work with him in the country.
Thalys Pontes Grappling Record
3 WINS
BY POINTS


BY ADVANTAGES




BY SUBMISSION




BY DECISION




BY PENALTIES




BY DQ



2 SUBMISSIONS WINS
#86e620
Choke from back
50
1
4 LOSSES
BY POINTS


BY ADVANTAGES




BY SUBMISSION




BY DECISION




BY PENALTIES




BY DQ



1 SUBMISSION LOSSES
Thalys Pontes Fight History
ID
Opponent
W/L
Method
Competition
Weight
Stage
Year
40221

Andrew Soares

L
Pts: 0x0, Adv
World Champ.
64KG
R1
2023
43350

Eduardo Granzotto

Eduardo Granzotto
L
Pts: 5x0
Charlotte Open
70KG
RR
2023
43351

Emilio Hernandez

Emilio Hernandez
L
Kneebar
Charlotte Open
70KG
RR
2023
45140

Keven Carrasco

Keven Carrasco
L
Pts: 4x4, Adv
Atlanta FO
64KG
F
2023
44051

Luan Gomes

W
Armbar
Charleston FO
70KG
F
2023
45135

Michael Mehl

W
Pts: 7x2
PBJJF World
70KG
RR
2023
45137

Felipe Simplicio

W
Choke from back
PBJJF World
70KG
RR
2023