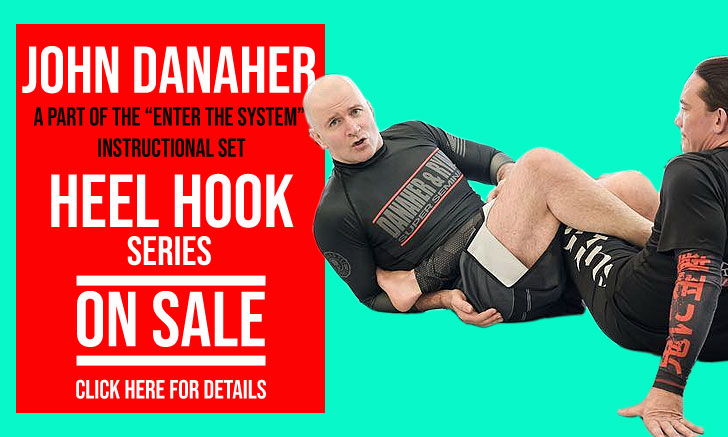 Igor Schneider, commonly known as "Tigrão" is a Brazilian jiu jitsu black belt under Cicero Costha and a representative of the New School Brotherhood academy in the sport's international circuit. Regarded as a hot prospect since he was a juvenile blue belt, Schneider cemented that claim by earning important medals across all belt levels, including a world title and numerous Brazilian National gold medals.
Igor Schneider Jiu Jitsu
Full Name: Igor Gregório Schneider
Nickname: "Tigrão" which means big tiger in Portuguese. The nickname started with his first jiu jitsu instructor, Lino Cotti. Cotti's gym was a few blocks from Igor's home, as such 10 year old Schneider would often borrow his mother's keys and walk by himself to the gym. One day Igor forgot his key at the gym, which had a miniature tiger as a keyring. Coach Lino Cotti found the tiger amusing and started calling Igor "little tiger". As Schneider grew, the name changed to big tiger.
Lineage: Mitsuyo Maeda > Carlos Gracie > Helio Gracie > Rickson Gracie > Marcelo Behring > Waldomiro Perez > Roberto Godoi > Marco Barbosa > Cicero Costha > Igor Schneider
Main Achievements:
IBJJF São Paulo International Open Champion (2016)
CBJJ Brazilian National Championship 2nd Place (2018/2017/2016)
ACB South American Championship 2nd Place (2018)
IBJJF South American Championship 2nd Place (2016)
UAEJJF Grand Slam, RJ 3rd Place (2017)
Main Achievements (Colored Belts):
IBJJF World Championship (2011 blue juvenile)
CBJJ Brazilian National Champion (2011** blue juvenile, 2013 purple, 2014/2015 brown)
IBJJF World Championship 2nd Place (2010 blue juvenile, 2011* blue juvenile, 2015 brown)
CBJJ Brazilian National Championship 2nd Place (2010 blue juvenile, 2015 brown, 2016)
IBJJF São Paulo International Open Runner-up (2012 purple)
CBJJ Brazilian National Championship 3rd Place (2010* blue juvenile, 2012 purple, 2014* brown)
IBJJF Rio International Open 3rd Place (2013 purple)
IBJJF São Paulo International Open 3rd Place (2013** purple)
* Absolute
** Weight and absolute
Favorite Position/Technique: Half-Guard
Weight Division: Pesadíssimo (+100kg/+221lbs)
Team/Association: New School Brotherhood
Igor Schneider was born on the 1st of February, 1994 in São Paulo – Brazil, growing up in the municipality of Osasco, also in SP.
It was in Osasco that Igor stepped on a jiu jitsu mat for the first time, at the age of 10, encouraged by his parents as a way to lose weight. Schneider's first coach was Lino Cotti, also known as "Palito", a student of Charles Faria – from the Equipe Godoi academy (later became G13).
Igor alternated his training between coach Palito and coach Faria up until his blue belt, then changing definitely to instructor Faria throughout his blue and purple belt campaigns.
By the end of 2012 Tigrão was already being pointed by the local media as one of the rising stars of the sport, after eye opening performances at the Brazilian nationals and São Paulo Open. Believing in his talent, Igor decided to switch to a team that was more driven towards competition, finding the perfect environment at Cicero Costha's PSLPB academy.
Schneider's talent truly came alight when training at PSLPB, earning both his brown and his black belt from the famed Cicero Costha – the latter awarded on June 2015.
On September 2015 internal divergences between head coach Costha and the team's top competitor Leandro Lo led the team to split, with many of the top competitors choosing Lo's side. The group, which included Igor Schneider, founded a new academy later that year named New School Brotherhood.
Banner photo by Anderson Almeida of BJJ Mag.
Igor Schneider Grappling Record
52 WINS
BY POINTS


BY ADVANTAGES




BY SUBMISSION




BY DECISION




BY PENALTIES




BY DQ



8 SUBMISSIONS WINS
#214eb8
Cachecol choke
13
1
#5AD3D1
Choke from back
13
1
#f58822
Bread slicer
13
1
34 LOSSES
BY POINTS


BY ADVANTAGES




BY SUBMISSION




BY DECISION




BY PENALTIES




BY DQ



13 SUBMISSIONS LOSSES
#86e620
Choke from back
15
2
#d1212a
Mounted X choke
8
1
#224aba
Omoplata choke
8
1
#fad223
Arm in ezekiel
8
1
Igor Schneider Fight History
ID
Opponent
W/L
Method
Competition
Weight
Stage
Year
8028

Gabriel Lucas

Gabriel Lucas
L
Pts: 6x0
Brazil Nat. Pro
O77KG
F
2015
8316

Rodrigo Ribeiro

Rodrigo Ribeiro
L
Pts: 0x0, Adv
SP National Pro
O94KG
R1
2015
8324

Erberth Santos

Erberth Santos
L
Choke from back
SP National Pro
O77KG
SF
2015
8625

Gabriel Lucas

Gabriel Lucas
L
Pts: 0x0, Adv
Grand Slam RJ
O94KG
4F
2015
8642

Andre Campos

L
Referee Decision
Grand Slam RJ
ABS
R1
2015
9294

Joseph Moku

L
Pts: 6x2
Pan American
O100KG
SF
2016
9314

Joao Rocha

Joao Rocha
L
Short choke
Pan American
ABS
R2
2016
9414

Keenan Cornelius

Keenan Cornelius
L
Omoplata choke
Marianas Open
ABS
SF
2016
9741

Big Mac

L
Pts: 3x0
Brasileiro
O100KG
F
2016
9755

Diego Ramalho

Diego Ramalho
L
Adv
Brasileiro
ABS
8F
2016
10089

Rodrigo Ribeiro

Rodrigo Ribeiro
L
Omoplata
SP BJJ Pro
O94KG
F
2016
11143

Victor Honorio

Victor Honorio
L
Lapel choke
South American
ABS
SF
2016
11170

Victor Honorio

Victor Honorio
L
Pts: 0x0, Adv
South American
O100KG
F
2016
12576

Victor Honorio

Victor Honorio
L
Pts: 9x0
Brasileiro
ABS
RDS
2017
12692

Victor Honorio

Victor Honorio
L
Pts: 3x0
Brasileiro
O100KG
F
2017
12894

Marcus Almeida

Marcus Almeida
L
Armbar
World Champ.
ABS
8F
2017
13075

Marcus Almeida

Marcus Almeida
L
Pts: 13x7
World Champ.
O100KG
4F
2017
13598

Dimitrius Souza

Dimitrius Souza
L
Points
Sao Paulo Open
ABS
SF
2017
14215

Guilherme Cordiviola

Guilherme Cordiviola
L
Pts: 3x0
Grand Slam RJ
110KG
4F
2017
14222

Guilherme Cordiviola

Guilherme Cordiviola
L
Referee Decision
Grand Slam RJ
3RD
RPC
2017
14886

Rodrigo Ribeiro

Rodrigo Ribeiro
L
Referee Decision
ACB S. American
O95KG
F
2018
14890

Isaque Bahiense

Isaque Bahiense
L
Points
ACB S. American
ABS
SF
2018
16033

Nicholas Meregali

Nicholas Meregali
L
Arm in ezekiel
Brasileiro
100KG
F
2018
16048

Kitner Moura

L
Points
Brasileiro
ABS
8F
2018
16336

Nicholas Meregali

Nicholas Meregali
L
Triangle
World Champ.
100KG
4F
2018
16367

Felipe Pena

Felipe Pena
L
Mounted X choke
World Champ.
ABS
8F
2018
16565

Seif Houmine

Seif Houmine
L
Choke
ACBJJ World
O95KG
F
2018
16568

Hugo Marques

Hugo Marques
L
Pts: 2x0
ACBJJ World
ABS
4F
2018
17976

Erberth Santos

Erberth Santos
L
Pts: 0x0, Adv
Grand Slam RJ
110KG
SF
2018
17980

Guilherme Cordiviola

Guilherme Cordiviola
L
Referee Decision
Grand Slam RJ
110KG
3RD
2018
18512

Seif Houmine

Seif Houmine
L
Choke
European Open
O100KG
4F
2019
18531

Gustavo Batista

Gustavo Batista
L
Pts: 2x0
European Open
ABS
SF
2019
19807

Rodrigo Rodrigues

L
Kneebar
Brasileiro
100KG
4F
2019
19844

Rudson Mateus

Rudson Mateus
L
Choke from back
Brasileiro
ABS
4F
2019
8023

Igor Ribeiro

W
Referee Decision
Brazil Nat. Pro
O77KG
R1
2015
8024

Gilmar Oliveira

W
Adv
Brazil Nat. Pro
O77KG
4F
2015
8026

Renato Cardoso

Renato Cardoso
W
Pts: 5x2
Brazil Nat. Pro
O77KG
SF
2015
8621

Otavio Coutinho

W
Pts: 8x0
Grand Slam RJ
O94KG
8F
2015
9290

Otavio Nalati

W
Adv
Pan American
O100KG
8F
2016
9293

James Puopolo

James Puopolo
W
Pts: 6x4
Pan American
O100KG
4F
2016
9298

Rodrigo Freitas

Rodrigo Freitas
W
Pts: 0x0, Adv
Pan American
ABS
R1
2016
9410

Bryant Pangelinan

W
Pts: 8x0
Marianas Open
ABS
4F
2016
9416

Terrence Aflague

W
Choke
Marianas Open
ABS
3RD
2016
9734

Max Freitas

W
Pts: 6x0
Brasileiro
O100KG
R1
2016
9739

Otavio Nalati

W
Pts: 6x0
Brasileiro
O100KG
4F
2016
9740

Bruno Novaes

W
Pts: 8x0
Brasileiro
O100KG
SF
2016
9743

Rodrigo Ribeiro

Rodrigo Ribeiro
W
Pts: 5x4
Brasileiro
ABS
RD
2016
10087

Unknown

W
Pts: 11x0
SP BJJ Pro
O94KG
4F
2016
10088

Otavio Nalati

W
Referee Decision
SP BJJ Pro
O94KG
SF
2016
10517

Felipe Moura

W
Pts: 6x0
Sao Paulo Open
O100KG
SF
2016
10518

Kitner Moura

W
Pts: 4x2
Sao Paulo Open
O100KG
F
2016
11135

Ricardo A.

W
Choke from back
South American
ABS
R1
2016
11139

Renato Cardoso

Renato Cardoso
W
Pts: 8x4
South American
ABS
4F
2016
11168

Otavio Nalati

W
Points
South American
O100KG
SF
2016
12569

Icaro Oliveira

W
Points
Brasileiro
ABS
RDS
2017
12689

Otavio Serafim

W
Points
Brasileiro
O100KG
4F
2017
12691

Herico Hesley

W
Points
Brasileiro
O100KG
SF
2017
12886

Eliot Kelly

Eliot Kelly
W
Pts: 4x0
World Champ.
ABS
R1
2017
13069

Hideki Sekine

W
Pts: 19x0
World Champ.
O100KG
8F
2017
13595

Fernando Brito

W
Points
Sao Paulo Open
O100KG
SF
2017
13596

Kitner Moura

W
Points
Sao Paulo Open
O100KG
F
2017
14220

Gustavo Elias

Gustavo Elias
W
Points
Grand Slam RJ
110KG
RPC
2017
14221

Andre Netto

W
Verbal tap
Grand Slam RJ
110KG
RPC
2017
14883

N/A

W
Lapel choke
ACB S. American
O95KG
R1
2018
14884

Fellipe Trovo

Fellipe Trovo
W
Pts: 7x0
ACB S. American
O95KG
4F
2018
14885

Otavio Nalati

W
Bread slicer
ACB S. American
O95KG
SF
2018
14887

Guilherme Augusto

Guilherme Augusto
W
Referee Decision
ACB S. American
ABS
R1
2018
14889

Renato Cardoso

Renato Cardoso
W
Pts: 2x0
ACB S. American
ABS
4F
2018
16026

Bruno Ferreira

Bruno Ferreira
W
Points
Brasileiro
100KG
R1
2018
16028

Marco Antonio

W
Points
Brasileiro
100KG
8F
2018
16031

Fernando Reis

Fernando Reis
W
Points
Brasileiro
100KG
SF
2018
16333

Charles Kilyan

W
Toe hold
World Champ.
100KG
8F
2018
16357

Dainis Nguyen

W
Submission
World Champ.
ABS
RD
2018
16491

Otavio Serafim

W
Referee Decision
SP BJJ Pro
O94KG
SF
2018
16562

Gabriel Lucas

Gabriel Lucas
W
Pts: 5x0
ACBJJ World
O95KG
4F
2018
16564

Otavio Nalati

W
Pts: 5x0
ACBJJ World
O95KG
SF
2018
16567

Otavio Nalati

W
Pts: 5x2
ACBJJ World
ABS
R1
2018
17964

Maik Matos

W
Pts: 0x0, Adv
Grand Slam RJ
110KG
R1
2018
17972

Luiz Henrique

W
Pts: 12x0
Grand Slam RJ
110KG
4F
2018
17978

Raphael Souza

W
Pts: 0x0, Adv
Grand Slam RJ
110KG
RPC
2018
18525

Nicolas Penzer

W
Points
European Open
ABS
R2
2019
18884

Marcos Martins

Marcos Martins
W
Pts: 4x0
CBJJE NG Pan
ABS
SF
2019
18885

N/A

W
Points
CBJJE NG Pan
ABS
F
2019
19415

Eduardo Lopes

Eduardo Lopes
W
Points
Curitiba Pro
O100KG
SF
2019
19800

Rafael Cabral

W
Points
Brasileiro
100KG
R1
2019
19825

Cleyton Flores

W
Cachecol choke
Brasileiro
ABS
R2
2019
Igor Schneider vs Erberth Santos