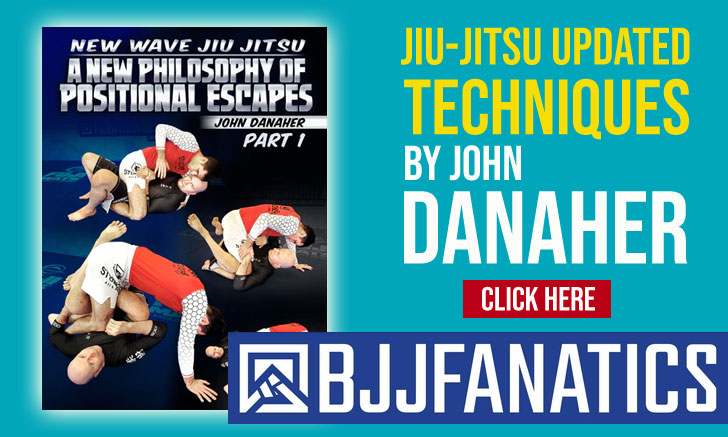 Igor Schneider, commonly known as "Tigrão" is a Brazilian jiu-jitsu black belt under Cicero Costha and a representative of the New School Brotherhood academy in the sport's international circuit. Regarded as a hot prospect since he was a juvenile blue belt, Schneider cemented that claim by earning important medals across all belt levels, including a world title and numerous Brazilian National gold medals.
Igor Schneider Jiu-Jitsu
Full Name: Igor Gregório Schneider
Nickname: "Tigrão" which means Big Tiger in Portuguese. The nickname started with his first jiu-jitsu instructor, Lino Cotti. Cotti's gym was a few blocks from Igor's home, as such 10-year-old Schneider would often borrow his mother's keys and walk by himself to the gym. One day Igor forgot his key at the gym, which had a miniature tiger as a keyring. Coach Lino Cotti found the tiger amusing and started calling Igor "Little Tiger". As Schneider grew, the name changed to Big Tiger.
Lineage: Carlos Gracie > Helio Gracie > Rickson Gracie > Marcelo Behring > Waldomiro Perez > Roberto Godoi > Marco Barbosa > Cicero Costha > Igor Schneider
Main Achievements:
1st Place IBJJF European Open (2020)
1st Place IBJJF São Paulo Open (2016)
1st Place IBJJF Rio BJJ Pro (2019)
1st Place CBJJF Mundial Championship (2019)
2nd Place CBJJ Brazilian Nationals (2016 / 2017 / 2018)
2nd Place ACB South American Championship (2018)
2nd Place IBJJF South American Championship (2016)
3rd Place IBJJF World Championship (2021)
3rd Place IBJJF European Open (2019)
3rd Place UAEJJF Grand Slam, RJ (2017)
Main Achievements (Colored Belts):
1st Place IBJJF World Championship (2011 blue juvenile)
1st Place CBJJ Brazilian Nationals (2011** blue juvenile, 2013 purple, 2014 / 2015 brown)
2nd Place IBJJF World Championship (2010 blue juvenile, 2011* blue juvenile, 2015 brown)
2nd Place CBJJ Brazilian Nationals (2010 blue juvenile, 2015 brown, 2016)
2nd Place IBJJF São Paulo Open (2012 purple)
3rd Place CBJJ Brazilian Nationals (2010* blue juvenile, 2012 purple, 2014* brown)
3rd Place IBJJF Rio Open (2013 purple)
3rd Place IBJJF São Paulo Open (2013** purple)
* Absolute
** Weight and absolute
Favorite Position/Technique: Half-Guard
Weight Division: Pesadíssimo (+100kg/+221lbs)
Team/Association: New School Brotherhood
Igor Schneider Biography
Igor Schneider was born on the 1st of February, 1994 in São Paulo – Brazil, growing up in the municipality of Osasco, also in SP.
It was in Osasco that Igor stepped on a jiu-jitsu mat for the first time, at the age of 10, encouraged by his parents as a way to lose weight. Schneider's first coach was Lino Cotti, also known as "Palito", a student of Charles Faria – from the Equipe Godoi academy (later became G13).
Igor alternated his training between coach Palito and coach Faria up until his blue belt, then changing definitely to instructor Faria throughout his blue and purple belt campaigns.
By the end of 2012, Tigrão was already being pointed by the local media as one of the rising stars of the sport, after eye-opening performances at the Brazilian nationals and São Paulo Open. Believing in his talent, Igor decided to switch to a team that was more driven towards competition, finding the perfect environment at Cicero Costha's PSLPB academy.
Schneider's talent truly came alight when training at PSLPB, earning both his brown and his black belt from the famed Cicero Costha – the latter awarded in June 2015.
In September 2015 internal divergences between head coach Costha and the team's top competitor, Leandro Lo led the team to split, with many of the top competitors choosing Lo's side. The group, which included Igor Schneider, founded a new academy later that year named New School Brotherhood.
Banner photo by Anderson Almeida of BJJ Mag.
[fighter_status id=621]
Igor Schneider Grappling Record
104 WINS
BY POINTS


BY ADVANTAGES




BY SUBMISSION




BY DECISION




BY PENALTIES




BY DQ



21 SUBMISSIONS WINS
#214eb8
Choke from back
33
7
#86e620
Cachecol choke
24
5
#d1212a
Bread slicer
10
2
60 LOSSES
BY POINTS


BY ADVANTAGES




BY SUBMISSION




BY DECISION




BY PENALTIES




BY DQ



21 SUBMISSIONS LOSSES
#214eb8
Choke from back
19
4
#fad11b
Mounted X choke
5
1
#ff9124
Crucifix choke
5
1
#22c9a5
Omoplata choke
5
1
#039a1f
Arm in Ezekiel
5
1
Igor Schneider Fight History
ID
Opponent
W/L
Method
Competition
Weight
Stage
Year
8081

Gabriel Lucas

Gabriel Lucas
L
Pts: 6x0
Brazil Nat. Pro
O77KG
F
2015
8369

Rodrigo Ribeiro

Rodrigo Ribeiro
L
Pts: 0x0, Adv
SP National Pro
O94KG
R1
2015
8377

Erberth Santos

Erberth Santos
L
Choke from back
SP National Pro
O77KG
SF
2015
8678

Gabriel Lucas

Gabriel Lucas
L
Pts: 0x0, Adv
Grand Slam RJ
O94KG
4F
2015
8695

Andre Campos

L
Referee Decision
Grand Slam RJ
ABS
R1
2015
9359

Joseph Moku

L
Pts: 6x2
Pan American
O100KG
SF
2016
9379

Joao Rocha

Joao Rocha
L
Short choke
Pan American
ABS
R2
2016
9484

Keenan Cornelius

Keenan Cornelius
L
Omoplata choke
Marianas Open
ABS
SF
2016
9812

Big Mac

L
Pts: 3x0
Brasileiro
O100KG
F
2016
9826

Diego Ramalho

Diego Ramalho
L
Adv
Brasileiro
ABS
8F
2016
10160

Rodrigo Ribeiro

Rodrigo Ribeiro
L
Omoplata
SP BJJ Pro
O94KG
F
2016
11225

Victor Honorio

Victor Honorio
L
Lapel choke
South American
ABS
SF
2016
11252

Victor Honorio

Victor Honorio
L
Pts: 0x0, Adv
South American
O100KG
F
2016
12710

Victor Honorio

Victor Honorio
L
Pts: 9x0
Brasileiro
ABS
RDS
2017
12826

Victor Honorio

Victor Honorio
L
Pts: 3x0
Brasileiro
O100KG
F
2017
13037

Marcus Almeida

Marcus Almeida
L
Armbar
World Champ.
ABS
8F
2017
13218

Marcus Almeida

Marcus Almeida
L
Pts: 13x7
World Champ.
O100KG
4F
2017
13753

Dimitrius Souza

Dimitrius Souza
L
Points
Sao Paulo Open
ABS
SF
2017
14387

Guilherme Cordiviola

Guilherme Cordiviola
L
Pts: 3x0
Grand Slam RJ
110KG
4F
2017
14394

Guilherme Cordiviola

Guilherme Cordiviola
L
Referee Decision
Grand Slam RJ
3RD
RPC
2017
15115

Rodrigo Ribeiro

Rodrigo Ribeiro
L
Referee Decision
ACB S. American
O95KG
F
2018
15119

Isaque Bahiense

Isaque Bahiense
L
Points
ACB S. American
ABS
SF
2018
16286

Nicholas Meregali

Nicholas Meregali
L
Arm in Ezekiel
Brasileiro
100KG
F
2018
16301

Kitner Moura

L
Points
Brasileiro
ABS
8F
2018
16593

Nicholas Meregali

Nicholas Meregali
L
Triangle
World Champ.
100KG
4F
2018
16624

Felipe Pena

Felipe Pena
L
Mounted X choke
World Champ.
ABS
8F
2018
16841

Seif Houmine

Seif Houmine
L
Choke
ACBJJ World
O95KG
F
2018
16844

Hugo Marques

Hugo Marques
L
Pts: 2x0
ACBJJ World
ABS
4F
2018
18335

Erberth Santos

Erberth Santos
L
Pts: 0x0, Adv
Grand Slam RJ
110KG
SF
2018
18339

Guilherme Cordiviola

Guilherme Cordiviola
L
Referee Decision
Grand Slam RJ
110KG
3RD
2018
18941

Seif Houmine

Seif Houmine
L
Choke
European Open
O100KG
4F
2019
18960

Gustavo Batista

Gustavo Batista
L
Pts: 2x0
European Open
ABS
SF
2019
20341

Rodrigo Rodrigues

L
Kneebar
Brasileiro
100KG
4F
2019
20378

Rudson Mateus

Rudson Mateus
L
Choke from back
Brasileiro
ABS
4F
2019
20706

Mahamed Aly

Mahamed Aly
L
Kimura
World Champ.
100KG
4F
2019
20731

Felipe Pena

Felipe Pena
L
Choke from back
World Champ.
ABS
R2
2019
21211

Erberth Santos

Erberth Santos
L
Choke from back
Mundial CBJJE
ABS
SF
2019
22600

Pedro Souza

L
Pts: 0x0, Adv
South American
O100KG
R1
2019
23012

Rodrigo Ribeiro

Rodrigo Ribeiro
L
Points
Grand Slam AD
120KG
F
2020
23053

Fellipe Trovo

Fellipe Trovo
L
Crucifix choke
European Open
ABS
4F
2020
24781

Wallace Costa

Wallace Costa
L
Pts: 7x0
Grand Slam RJ
120KG
F
2020
24886

Wallace Costa

Wallace Costa
L
Points
South American
ABS
4F
2020
24948

Pedro Alex

Pedro Alex
L
Short choke
South American
O100KG
4F
2020
25347

Pedro Alex

Pedro Alex
L
Referee Decision
Rio Open
O100KG
SF
2021
26462

Felipe Bezerra

Felipe Bezerra
L
Pts: 2x1
SA Cont. Pro
120KG
4F
2021
26467

Pedro Alex

Pedro Alex
L
Pts: 4x1
SA Cont. Pro
120KG
RPC
2021
28591

Roosevelt Sousa

Roosevelt Sousa
L
Pts: 6x4
Grand Slam RJ
120KG
4F
2021
28598

Roosevelt Sousa

Roosevelt Sousa
L
Armbar
Grand Slam RJ
120KG
3RD
2021
29590

Max Gimenis

Max Gimenis
L
Pts: 8x0
World Champ.
O100KG
SF
2021
30170

Victor Hugo

Victor Hugo
L
Referee Decision
F2W 193
O93KG
SPF
2022
31717

Roosevelt Sousa

Roosevelt Sousa
L
Pts: 2x0
Pan American
O100KG
4F
2022
33015

Wallace Costa

Wallace Costa
L
Pts: 6x5
World Champ.
O100KG
4F
2022
33696

Manuel Ribamar

Manuel Ribamar
L
Points
Austin SMO
ABS
F
2022
35590

Francisco Cuneo

Francisco Cuneo
L
Pts: 0x0, Adv
NoGi Pan
ABS
4F
2022
39877

Pedro Alex

Pedro Alex
L
Clock choke
Houston Open
O100KG
SF
2023
39907

Giancarlo Bodoni

Giancarlo Bodoni
L
Armbar
Houston Open
ABS
F
2023
41492

Pedro Alex

Pedro Alex
L
Points
Austin SMO
O100KG
SF
2023
41515

Pedro Alex

Pedro Alex
L
Points
Austin NGO
O97KG
F
2023
41520

Bruno Matias

Bruno Matias
L
N/A
Austin NGO
ABS
4F
2023
41523

Alejandro Tolmos

L
N/A
Austin NGO
ABS
SF
2023
8076

Igor Ribeiro

W
Referee Decision
Brazil Nat. Pro
O77KG
R1
2015
8077

Gilmar Oliveira

W
Adv
Brazil Nat. Pro
O77KG
4F
2015
8079

Renato Cardoso

Renato Cardoso
W
Pts: 5x2
Brazil Nat. Pro
O77KG
SF
2015
8674

Otavio Coutinho

W
Pts: 8x0
Grand Slam RJ
O94KG
8F
2015
9355

Otavio Nalati

W
Adv
Pan American
O100KG
8F
2016
9358

James Puopolo

James Puopolo
W
Pts: 6x4
Pan American
O100KG
4F
2016
9363

Rodrigo Freitas

Rodrigo Freitas
W
Pts: 0x0, Adv
Pan American
ABS
R1
2016
9480

Bryant Pangelinan

W
Pts: 8x0
Marianas Open
ABS
4F
2016
9486

Terrence Aflague

W
Choke
Marianas Open
ABS
3RD
2016
9805

Max Freitas

W
Pts: 6x0
Brasileiro
O100KG
R1
2016
9810

Otavio Nalati

W
Pts: 6x0
Brasileiro
O100KG
4F
2016
9811

Bruno Novaes

W
Pts: 8x0
Brasileiro
O100KG
SF
2016
9814

Rodrigo Ribeiro

Rodrigo Ribeiro
W
Pts: 5x4
Brasileiro
ABS
RD
2016
10158

Unknown

W
Pts: 11x0
SP BJJ Pro
O94KG
4F
2016
10159

Otavio Nalati

W
Referee Decision
SP BJJ Pro
O94KG
SF
2016
10593

Felipe Moura

W
Pts: 6x0
Sao Paulo Open
O100KG
SF
2016
10594

Kitner Moura

W
Pts: 4x2
Sao Paulo Open
O100KG
F
2016
11217

Ricardo A.

W
Choke from back
South American
ABS
R1
2016
11221

Renato Cardoso

Renato Cardoso
W
Pts: 8x4
South American
ABS
4F
2016
11250

Otavio Nalati

W
Points
South American
O100KG
SF
2016
12703

Icaro Oliveira

W
Points
Brasileiro
ABS
RDS
2017
12823

Otavio Serafim

W
Points
Brasileiro
O100KG
4F
2017
12825

Herico Hesley

W
Points
Brasileiro
O100KG
SF
2017
13029

Eliot Kelly

Eliot Kelly
W
Pts: 4x0
World Champ.
ABS
R1
2017
13212

Hideki Sekine

W
Pts: 19x0
World Champ.
O100KG
8F
2017
13750

Fernando Brito

W
Points
Sao Paulo Open
O100KG
SF
2017
13751

Kitner Moura

W
Points
Sao Paulo Open
O100KG
F
2017
14392

Gustavo Dias

Gustavo Dias
W
Points
Grand Slam RJ
110KG
RPC
2017
14393

Andre Netto

W
Verbal tap
Grand Slam RJ
110KG
RPC
2017
15112

N/A

W
Lapel choke
ACB S. American
O95KG
R1
2018
15113

Fellipe Trovo

Fellipe Trovo
W
Pts: 7x0
ACB S. American
O95KG
4F
2018
15114

Otavio Nalati

W
Bread slicer
ACB S. American
O95KG
SF
2018
15116

Guilherme Augusto

Guilherme Augusto
W
Referee Decision
ACB S. American
ABS
R1
2018
15118

Renato Cardoso

Renato Cardoso
W
Pts: 2x0
ACB S. American
ABS
4F
2018
16279

Bruno Ferreira

Bruno Ferreira
W
Points
Brasileiro
100KG
R1
2018
16281

Marco Antonio

W
Points
Brasileiro
100KG
8F
2018
16284

Fernando Reis

Fernando Reis
W
Points
Brasileiro
100KG
SF
2018
16590

Charles Kilyan

W
Toe hold
World Champ.
100KG
8F
2018
16614

Dainis Nguyen

W
Submission
World Champ.
ABS
RD
2018
16763

Otavio Serafim

W
Referee Decision
SP BJJ Pro
O94KG
SF
2018
16838

Gabriel Lucas

Gabriel Lucas
W
Pts: 5x0
ACBJJ World
O95KG
4F
2018
16840

Otavio Nalati

W
Pts: 5x0
ACBJJ World
O95KG
SF
2018
16843

Otavio Nalati

W
Pts: 5x2
ACBJJ World
ABS
R1
2018
18323

Maik Matos

W
Pts: 0x0, Adv
Grand Slam RJ
110KG
R1
2018
18331

Luiz Henrique

W
Pts: 12x0
Grand Slam RJ
110KG
4F
2018
18337

Raphael Souza

W
Pts: 0x0, Adv
Grand Slam RJ
110KG
RPC
2018
18954

Nicolas Penzer

W
Points
European Open
ABS
R2
2019
19359

Marcos Martins

Marcos Martins
W
Pts: 4x0
CBJJE NG Pan
ABS
SF
2019
19360

N/A

W
Points
CBJJE NG Pan
ABS
F
2019
19937

Eduardo Lopes

Eduardo Lopes
W
Points
Curitiba Pro
O100KG
SF
2019
20334

Rafael Cabral

W
Points
Brasileiro
100KG
R1
2019
20359

Cleyton Flores

W
Cachecol choke
Brasileiro
ABS
R2
2019
20698

Rodrigo Cavaca

Rodrigo Cavaca
W
Pts: 10x4
World Champ.
100KG
R1
2019
20719

Francisco Iturralde

Francisco Iturralde
W
Pts: 11x2
World Champ.
ABS
R1
2019
21206

Otavio Nalati

W
Points
Mundial CBJJE
O100KG
4F
2019
21207

N/A

W
Points
Mundial CBJJE
O100KG
SF
2019
21208

Jonas Maciel

W
Points
Mundial CBJJE
O100KG
F
2019
22464

Felipe Pinheiro

W
Points
Rio BJJ Pro
O94KG
SF
2019
22465

Pedro Agrizzi

Pedro Agrizzi
W
Points
Rio BJJ Pro
O94KG
F
2019
22602

Brenno Novaes

W
Bread slicer
South American
ABS
R1
2019
22610

Harryson Pereira

Harryson Pereira
W
Pts: 4x0
South American
ABS
4F
2019
23010

M. Makhmakhanov

W
Pts: 5x0
Grand Slam AD
120KG
SF
2020
23047

Igor Marques

W
Pts: 2x0
European Open
ABS
R2
2020
23147

Rodrigo Ribeiro

Rodrigo Ribeiro
W
Pts: 3x0
European Open
O100KG
4F
2020
23151

Matheus Felipe

Matheus Felipe
W
Pts: 4x0
European Open
O100KG
SF
2020
23152

Seif Houmine

Seif Houmine
W
Pts: 5x0
European Open
O100KG
F
2020
24770

Andre Rudolfo

W
Pts: 12x3
Grand Slam RJ
120KG
8F
2020
24778

Rafael Miyanishi

W
Submission
Grand Slam RJ
120KG
4F
2020
24882

Darlan Casaca

W
Choke
South American
ABS
8F
2020
24985

Marcus Ribeiro

Marcus Ribeiro
W
Pts: 0x0, Adv
Big Deal Pro
ABS
4F
2020
24988

Douglas Pithan

W
Cachecol choke
Big Deal Pro
ABS
SF
2020
24989

Harryson Pereira

Harryson Pereira
W
Pts: 0x0, Adv
Big Deal Pro
ABS
F
2020
25343

Pablo Almeida

W
Choke from back
Rio Open
O100KG
4F
2021
26458

Gabriel Danielski

W
Choke from back
SA Cont. Pro
120KG
R1
2021
26842

Otavio Nalati

W
Pts: 13x0
Big Deal Pro 3
O100KG
SPF
2021
28093

Cleyton Flores

W
Referee Decision
Brasileiro
O100KG
4F
2021
28586

Andre Rudolfo

W
Pts: 3x0
Grand Slam RJ
120KG
R1
2021
28596

Leonardo Lemos

W
Pts: 4x0
Grand Slam RJ
120KG
RPC
2021
28755

M. Zadorozhnii

W
Pts: 3x0
AIGA World
O91KG
R1
2021
28756

Eyas Dayeh

W
Pts: 14x0
AIGA World
O91KG
4F
2021
28757

Anton Dmitrakov

W
Pts: 3x0
AIGA World
O91KG
SF
2021
28758

Mohammad H.

W
Pts: 10x0
AIGA World
O91KG
F
2021
29589

Anthony Zuazo

W
Pts: 30x0
World Champ.
O100KG
4F
2021
30870

Ismael Santos

Ismael Santos
W
Points
Indianapolis Open
O100KG
F
2022
30872

Sebastian Rodriguez

Sebastian Rodriguez
W
Pts: 3x0
Indianapolis Open
ABS
4F
2022
30876

Charles Murdock

W
Choke from back
Indianapolis Open
ABS
SF
2022
30878

Austin Oranday

W
Cachecol choke
Indianapolis Open
ABS
F
2022
32766

Matthew Torres

W
Choke from back
Houston Open
O100KG
SF
2022
32771

Youngseung Cho

Youngseung Cho
W
Pts: 14x2
Houston Open
ABS
4F
2022
32800

Andrew Kimler

W
Pts: 26x2
Houston NGO
O97KG
RR
2022
32801

Andrew Kimler

W
Pts: 41x0
Houston NGO
O97KG
F
2022
33011

Orlando Baccino

W
Choke from back
World Champ.
O100KG
8F
2022
33689

Theodore Sanders

W
Choke from back
Austin SMO
O100KG
SF
2022
33691

Matt Torres

W
Cachecol choke
Austin SMO
O100KG
F
2022
33693

Felipe Costa

Felipe Costa
W
Pts: 0x0, Adv
Austin SMO
ABS
4F
2022
33695

Luan Azevedo

Luan Azevedo
W
Points
Austin SMO
ABS
SF
2022
33720

Alexandre Santos

Alexandre Santos
W
Pts: 20x0
Austin SMNGO
O100KG
F
2022
35583

Rodrigo Tatu

Rodrigo Tatu
W
Pts: 5x0
NoGi Pan
ABS
8F
2022
39798

Bryce Sexton

W
Cachecol choke
Denver Open
O100KG
SF
2023
39799

Diego Ferreira

W
Pts: 5x0
Denver Open
O100KG
F
2023
39876

Diego Ramalho

Diego Ramalho
W
Referee Decision
Houston Open
O100KG
4F
2023
39904

Jackson Douglas

Jackson Douglas
W
Pts: 5x2
Houston Open
O100KG
F
2023
39906

Roberto Jimenez

Roberto Jimenez
W
Pts: 11x4
Houston Open
ABS
SF
2023
41516

Tomoshige Sera

W
Points
Austin NGO
ABS
R1
2023
Igor Schneider vs Erberth Santos