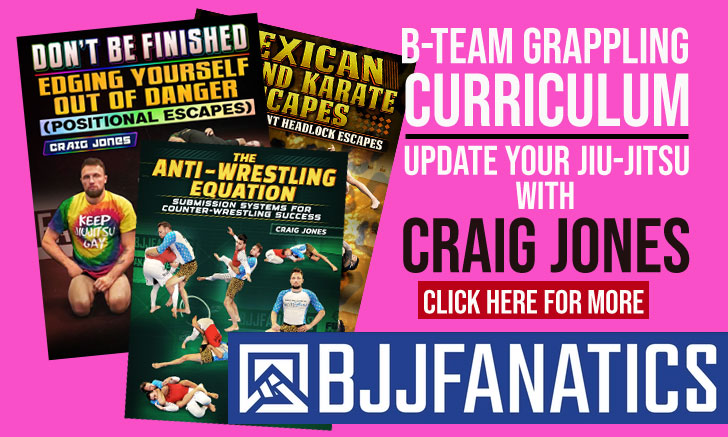 Deandre Corbe is a Brazilian jiu-jitsu black belt under Nestor Bayot, with vast experience in Muay Thai and folkstyle wrestling, who also worked extensively with coach Gred Souders of the Standard JJ Team. Deandre is one of the prime BJJ featherweight competitors of his generation, a reputation he conquered while working towards a career in Mechanical Engineering in parallel with his combat sports activities. Although already regarded as a rising talent, Corbe's value in grappling was raised substantially after his promotion to black belt (2018), having, since then, beaten some of the top-ranked athletes in this sport.
Deandre Corbe Jiu-Jitsu
Full Name: Deandre Villarama Corbe
Nickname: N/A
Lineage: C. Gracie > Helio Gracie > Rickson Gracie > Luiz Palhares > Nestor Bayot > Deandre Corbe
Main Achievements:
2nd Place IBJJF American Nationals NOGI (2022)
3rd Place IBJJF World Championship NOGI (2022)
3rd Place IBJJF Pan Championship NOGI (2021 / 2022)
4th Place ADCC East Coast US Trials (2021)
Main Achievements (Colored Belts):
2nd Place IBJJF World Championship (2017 purple)
Favorite Position/Technique: Well Rounded
Weight Division: Peso Pena (70,00 kg / 154.5 lbs)
Team/Association: Standard JJ
Deandre Corbe Biography
Deandre Corbe was born on December 2, 1995, in Toronto, Canada, moving to Virginia Beach, Virginia, United States of America.
Deandre's introduction to martial arts was made by way of Muay Thai (Thai boxing), an activity the young Canadian native started at the age of 11, going on to take part in a number of exhibition matches during his teenage years, while also competing in various sanctioned Muay Thai/kickboxing bouts. All of which were contributing factors to him being asked to work as an instructor by the age of 15.
At Deandre's martial arts gym, there were also Brazilian jiu-jitsu classes, and it didn't take long for Corbe to be convinced to try a session with coach Nestor Bayot. A first that took place sometime in September 2009, when Deandre was 13 years old.
BJJ competition soon became part of Deandre's life, and during middle school, hoping to improve an area he was lacking in grappling, Corbe decided to join the local wrestling team. Although he entered this sport as a way to complement his jiu-jitsu, Corbe ended up playing for 4 years, throughout high school, setting up his school's wrestling record with 142 wins. Corbe has often credited his time in wrestling as one of the keys to his success, not only from the technicality of this ancient sport to the mental fortitude and work ethic it helps to develop.
Although extremely talented and with great success on the mats, Deandre never abandoned academia in pursuit of a full-time athlete lifestyle. Spending his time between jiu-jitsu and a bachelor's in Mechanical Engineering – later going on to have a successful career in this field of work.
On June 7, 2018, Deandre Corbe was promoted to black belt by his longtime instructor Nestor Bayot. Corbe was the first grappler developed by Bayot's kids' program from white to black belt. He would join Standard Jiu-Jitsu a few years later, and work under the instruction of coach Greg Souders.
Deandre Corbe Grappling Record
88 WINS
BY POINTS


BY ADVANTAGES




BY SUBMISSION




BY DECISION




BY PENALTIES




BY EBI/OT



51 SUBMISSIONS WINS
#86e620
Inside heel hook
16
8
#fad11b
Shoulder lock
8
4
#f58822
Choke from back
8
4
#22c9a5
Reverse triangle
4
2
#03861f
Suloev stretch
2
1
#03c61f
Triangle armlock
2
1
#03d61f
Back triangle
2
1
#03f61f
Straight ankle lock
2
1
24 LOSSES
BY POINTS


BY ADVANTAGES




BY SUBMISSION




BY DECISION




BY PENALTIES




BY EBI/OT



5 SUBMISSIONS LOSSES
#5AD3D1
Bow and arrow
20
1
#fad11b
Straight ankle lock
20
1
Deandre Corbe Fight History
ID
Opponent
W/L
Method
Competition
Weight
Stage
Year
16875

Kevin Mahecha

Kevin Mahecha
L
Armbar
Nashville Open
70KG
F
2018
17035

Brian Mahecha

Brian Mahecha
L
Points
Orlando Open
70KG
SF
2018
17200

Thiago Macedo

Thiago Macedo
L
Points
Chicago SM Open
70KG
SF
2018
17214

Joao Miyao

Joao Miyao
L
Pts: 6x2
Chicago SM NGO
67KG
F
2018
17376

Felipe Linhares

Felipe Linhares
L
Points
Washington SU.O.
70KG
4F
2018
18084

Felipe Linhares

Felipe Linhares
L
Points
Charlotte Open
70KG
SF
2018
20575

Gabriel Sousa

Gabriel Sousa
L
Pts: 19x4
World Champ.
64KG
R1
2019
21022

Joao Miyao

Joao Miyao
L
Pts: 5x0
Toro Cup
70KG
SPF
2019
21071

Isaac Doederlein

Isaac Doederlein
L
Bow and arrow
NY BJJ Pro
70KG
SF
2019
21157

Malachi Edmond

Malachi Edmond
L
Pts: 4x0
Washington SMO
70KG
F
2019
23087

Gabriel Sousa

Gabriel Sousa
L
Referee Decision
European Open
70KG
4F
2020
26118

Gianni Grippo

Gianni Grippo
L
Pts: 8x2
NoGi Pan Am.
73KG
SF
2021
27486

Robert Degle

Robert Degle
L
Pts: 4x2
Newbreed
76KG
F
2021
28255

Gianni Grippo

Gianni Grippo
L
Katagatame
NoGi Worlds
73KG
4F
2021
28810

Cole Abate

Cole Abate
L
Pts: 2x0
ADCC EC Trials
66KG
SF
2021
28812

Gianni Grippo

Gianni Grippo
L
Pts: 2x0
ADCC EC Trials
66KG
3RD
2021
30098

Gabriel Sousa

Gabriel Sousa
L
Points
Toro Cup
N/A
SPF
2022
30740

Kieran Kichuk

Kieran Kichuk
L
EBI/OT
Finishers SO
70KG
4F
2022
31520

Gianni Grippo

Gianni Grippo
L
Pts: 2x0
ADCC WC Trials
66KG
4F
2022
32850

Andrew Kochel

L
Straight ankle lock
Survivor 2
ABS
RR
2022
33466

AJ Agazarm

AJ Agazarm
L
Pts: 2x0
American NGN
73KG
F
2022
33534

Jordan Holy

L
EBI/OT
M. Finishers 7
70KG
F
2022
36832

Dante Leon

Dante Leon
L
Short choke
NoGi Worlds
73KG
SF
2022
43524

Dominic Mejia

L
Pts: 3x0
ADCC ECTrials
66KG
8F
2023
16874

Brian Mahecha

Brian Mahecha
W
Pts: 0x0, Adv
Nashville Open
70KG
SF
2018
17034

Thiago Macedo

Thiago Macedo
W
Adv
Orlando Open
70KG
4F
2018
17519

Thiago Macedo

Thiago Macedo
W
Pts: 4x2
Atlanta SMO
70KG
SF
2018
17520

Josh Murdock

W
Choke from back
Atlanta SMO
70KG
F
2018
18415

Charles Murdock

W
Armbar
Nashville Fall Open
70KG
SF
2018
18416

Joao Somalia

Joao Somalia
W
Choke from back
Nashville Fall Open
70KG
F
2018
19497

Orlando Andaviza

W
Choke from back
Cincinnati Open
70KG
SF
2019
19498

Rick Slomba

W
Pts: 7x4
Cincinnati Open
70KG
F
2019
19894

Eduard Hohl

W
Choke from back
Washington DCO
70KG
SF
2019
19896

Matheus Gonzaga

Matheus Gonzaga
W
Pts: 4x2
Washington DCO
70KG
F
2019
20161

Thiago Brito

W
Pts: 4x2
NY Spring Open
70KG
SF
2019
20162

Victor Paschoal

W
Pts: 4x2
NY Spring Open
70KG
F
2019
20516

Brandon Walensky

Brandon Walensky
W
Points
Chicago SPO
70KG
SF
2019
20517

Frederico Alves

W
Pts: 6x6, Adv
Chicago SPO
70KG
F
2019
21069

Thiago Cintra

W
Adv
NY BJJ Pro
70KG
4F
2019
21156

Dennis Pressey

W
N/A
Washington SMO
70KG
SF
2019
21258

Eric Phan

Eric Phan
W
Referee Decision
Orlando SMO
70KG
SF
2019
21259

Yijad Charif

W
Straight ankle lock
Orlando SMO
70KG
F
2019
23079

S. McNally

W
Pts: 4x2
European Open
70KG
R1
2020
23453

Jon Lau

W
Armbar
Canada Pro
69KG
RR
2020
23454

Jon Lau

W
Armbar
Canada Pro
69KG
F
2020
26104

Felipe Linhares

Felipe Linhares
W
Inside heel hook
NoGi Pan Am.
73KG
R1
2021
26112

Charles Murdock

W
RNC
NoGi Pan Am.
73KG
8F
2021
26115

Rodrigo Francioni

Rodrigo Francioni
W
Referee Decision
NoGi Pan Am.
73KG
4F
2021
27481

Justin Pack

W
Heel hook
Newbreed
71KG
SF
2021
27482

Robert Degle

Robert Degle
W
Pts: 2x0
Newbreed
71KG
F
2021
27483

Alejandro Lopez

W
Armbar
Newbreed
76KG
4F
2021
27484

Jonathan Deyette

W
Heel hook
Newbreed
76KG
SF
2021
28253

Marcus Phelan

Marcus Phelan
W
Pts: 4x0
NoGi Worlds
73KG
8F
2021
28429

Nick Ortiz

W
Referee Decision
Ironman GC
N/A
SPF
2021
28784

B. Cohen-Vera

W
RNC
ADCC EC Trials
66KG
R2
2021
28796

Gabriel Daffron

W
Pts: 5x0
ADCC EC Trials
66KG
R3
2021
28804

Emilio Hernandez

Emilio Hernandez
W
Kimura
ADCC EC Trials
66KG
R4
2021
28808

Junny Ocasio

Junny Ocasio
W
Referee Decision
ADCC EC Trials
66KG
4F
2021
29857

Fabian Ramirez

W
EBI/OT
Finishers Only
70KG
SF
2022
29858

Zach Green

W
Armbar
Finishers Only
70KG
F
2022
30737

James Vanosdol

W
Submission
Finishers SO
70KG
R1
2022
31477

Marcus Beddor

Marcus Beddor
W
Pts: 0x0, Pen
ADCC WC Trials
66KG
R1
2022
31492

Jacob Semsem

W
Pts: 3x0
ADCC WC Trials
66KG
R2
2022
31493

Z. Kaina

W
Pts: 0x0, Pen
ADCC WC Trials
66KG
R2
2022
31519

Junny Ocasio

Junny Ocasio
W
Pts: 2x0
ADCC WC Trials
66KG
8F
2022
32550

Daniel Maira

Daniel Maira
W
Pts: 0x0, Adv
Atlanta SPNGO
73KG
SF
2022
32552

Rodrigo Francioni

Rodrigo Francioni
W
Pts: 0x0, Adv
Atlanta SPNGO
73KG
F
2022
32846

Pete Shoemaker

W
Short choke
Survivor 2
ABS
RR
2022
32847

Mike Padilla

W
Suloev stretch
Survivor 2
ABS
RR
2022
32848

Zach Green

W
Armbar
Survivor 2
ABS
RR
2022
32849

John Battle

W
Kneebar
Survivor 2
ABS
RR
2022
33462

Julio Arantes

W
Katagatame
American NGN
73KG
4F
2022
33464

Rodrigo Freitas

Rodrigo Freitas
W
Inside heel hook
American NGN
73KG
SF
2022
33528

David Barnes

W
Katagatame
M. Finishers 7
70KG
R1
2022
33533

Max Hanson

W
EBI/OT
M. Finishers 7
70KG
SF
2022
34923

J. Cisneros

W
Pts: 2x0
ADCC Vegas
70KG
R1
2022
34925

Jacob Semsen

W
Inside heel hook
ADCC Vegas
70KG
8F
2022
34928

Naser Abdulkareem

W
Aoki lock
ADCC Vegas
70KG
4F
2022
34931

Mauricio Gomez

W
Pts: 2x0
ADCC Vegas
70KG
SF
2022
34932

Henrique Barreto

W
Inside heel hook
ADCC Vegas
70KG
F
2022
35526

Daniel Seth

W
Shoulder lock
NoGi Pan
73KG
8F
2022
35530

Rodrigo Francioni

Rodrigo Francioni
W
RNC
NoGi Pan
73KG
4F
2022
35532

Danilo Moreira

Danilo Moreira
W
Inside heel hook
NoGi Pan
73KG
SF
2022
35533

Kieran Kichuk

Kieran Kichuk
W
Pts: 2x0
NoGi Pan
73KG
F
2022
36562

Jonathan Lopez

W
Triangle armlock
Finishers 17
70KG
R1
2022
36824

Andrew Alexander

W
Shoulder lock
NoGi Worlds
73KG
8F
2022
36828

Danilo Moreira

Danilo Moreira
W
Pts: 4x2
NoGi Worlds
73KG
4F
2022
39132

Aashish Ajit

W
Submission
ADCC CAN
70KG
R1
2023
39134

M. Hanson

W
Pts: 3x0
ADCC CAN
70KG
4F
2023
39135

Robert Santos

W
Submission
ADCC CAN
70KG
SF
2023
39137

Alexis Jacques

W
Pts: 3x0
ADCC CAN
70KG
F
2023
39960

Brandon Ferguson

W
Kimura
ADCC Denver
70KG
R1
2023
39962

Thien Nguyen

W
Pts: 3x0
ADCC Denver
70KG
4F
2023
39964

TJ Steinebach

W
Armbar
ADCC Denver
70KG
SF
2023
39965

Robert Parish

W
Armbar
ADCC Denver
70KG
F
2023
40815

John Garcia

W
Submission
ADCC Dallas
70KG
R1
2023
40817

R. Golden

W
RNC
ADCC Dallas
70KG
R2
2023
40819

D. Lyons

W
Armbar
ADCC Dallas
70KG
4F
2023
40820

Reece Lafever

W
Pts: 3x0
ADCC Dallas
70KG
SF
2023
40821

L. McLendon

W
Back triangle
ADCC Dallas
70KG
F
2023
41924

Kristofer Arrey

W
Pts: 6x0
ADCC Arizona
70KG
R1
2023
41928

Joshua Murdock

W
RNC
ADCC Arizona
70KG
8F
2023
41930

Ronnie LaBella

W
RNC
ADCC Arizona
70KG
4F
2023
41932

Henrique Barreto

W
Inside heel hook
ADCC Arizona
70KG
SF
2023
41933

Dominic Mejia

W
Pts: 2x0
ADCC Arizona
70KG
F
2023
42263

Anthony Valdes

W
Shoulder lock
FSM Bash
70KG
SPF
2023
43117

Augusto Rabelo

W
Inside heel hook
Enigma Inv
70KG
R1
2023
43121

Landon Elmore

W
Reverse triangle
Enigma Inv
70KG
4F
2023
43124

Dominic Mejia

W
Shoulder lock
Enigma Inv
70KG
SF
2023
43125

D. Stoilescu

W
RNC
Enigma Inv
70KG
F
2023
43494

Josh Murdock

W
Inside heel hook
ADCC ECTrials
66KG
R1
2023
43509

Clemens Tucker

W
Reverse triangle
ADCC ECTrials
66KG
R2
2023
Deandre Corbe vs Rick Slomba