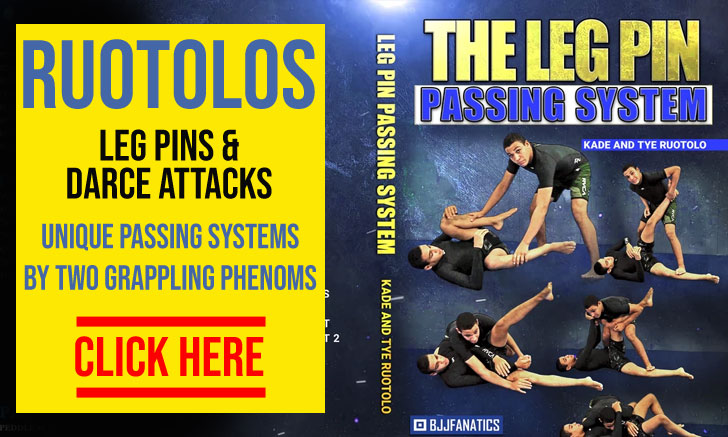 On July 21, 2018 a young and relatively unknown jiu jitsu athlete was paired up against one of the most dominant black belts currently in the game. The duel happened in South Korea, at the Spyder Invitational event, a Rocky vs Creed style match up whose outcome shocked the grappling community.
The super-fight in reference was that of current IBJJF black belt world champion Jamil Hill-Taylor, against the reigning purple belt Pan champion Johnatha Alves of Art of Jiu Jitsu (AOJ), who was promoted to brown belt less than a month ago by the Mendes Brothers.
Born in São Paulo, Brazil in 1999, Alves started his jiu jitsu journey at the age of 9 under coach Caio Izidro, also known as "Jacaré" (alligator). Johnatha's tuition would later be picked up by Rodrigo "Sama" and Rogerio "Alemão" before the teenager joined AOJ's academy in Costa Mesa, California through the Believe & Achieve sponsorship. A program developed by Guilherme and Rafael Mendes.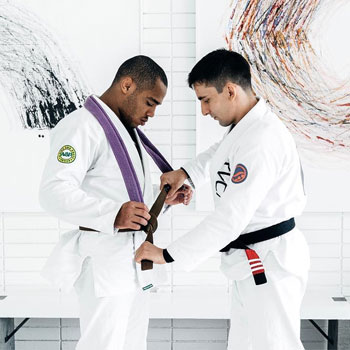 The Believe & Achieve jiu jitsu program was founded by the Mendes back in 2015, being geared towards juvenile athletes – aged 15 to 17 who, through B&A, are granted full room and board, training assistance as well as tournament registration and travel fee coverage. This productive enterprise has been behind Atos's current domination of the junior divisions in the sport, with Johnatha's first experience at B&A dating back to 2016 when he applied as a juvenile blue belt.
The outright success of the Mendes x Alves partnership was evident from the get-go, considering the young "Paulistano's" double gold victory at the 2016 IBJJF Worlds that year. Alves has since had continuous success in the sport, winning the World Championship again in 2017 as an adult and earning a silver medal at 2018's lightweight purple belt division. Many more important titles passing by in between.
On June 25, 2018 Johnatha was promoted to brown belt by Guilherme Mendes, a coach whose grappling style Alves's seems to be a mirror of. His brown belt debut took place at this very much debated clash with Hill-Taylor, which Alves took by 1 advantage, a match that placed his name on the mat as one of the most exciting jiu jitsu prospects in the world today.
Johnatha Alves vs Diego Henrique

Johnatha Alves vs Igor Tanabe