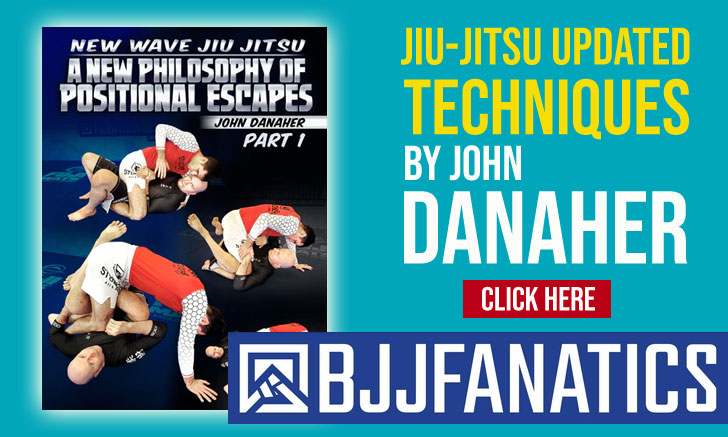 Marcio Corleta is a Brazilian Jiu Jitsu black belt under Maurício and Sylvio Behring, who is considered one of the top ultra heavyweights of his generation in the sport. Through his excellent sporting career Corleta brought awareness to the quality of Jiu Jitsu practiced in the south of Brazil, a region that has since produced several important BJJ players such as Fabricio Werdum, Mario Reis among many others.
Marcio Corleta Jiu Jitsu
Full Name: Márcio Carvalho Corleta
Nickname: n/a
Lineage: Mitsuyo Maeda > Carlos Gracie > Helio Gracie > Alvaro Barreto > Sylvio Behring > Marcio Corleta
Main Achievements:
World Champion (2001 black belt)
Pan American Champion (2009 black belt)
World Cup Championship (2004 black belt)
Brazilian National Champion (1997 purple belt)
World Silver Medallist (2005 black, 1999 brown, 1997 purple belt)
Pan American Silver Medallist (2005 black belt)
Favourite Position/Technique: Closed Guard
Weight Division: Peso Pesadíssimo (over 100kg/220lbs)
Team/Association: Winner Jiu Jitsu
Marcio Corleta Biography
Marcio Corleta was born on the 15th of September 1975 in Porto Alegre, capital of the Brazilian state of Rio Grande do Sul. He started training Jiu Jitsu on April 2nd, 1993 with Ricardo Murgel, seeking a sporting activity and a challenge. He's lanky frame, he's size and his athleticism fitted perfectly for Jiu Jitsu and on that same year he won his first gold medal in BJJ at the important South Brazilian Championships as a ultra heavyweight white belt.
It took Corleta just under a year to receive his blue belt. In 1994 Jiu Jitsu was still walking its first steps in the southern region of Brazil, and given the opportunity Marcio opened his own academy as a blue belt named "Academia Winner". Living and breathing Jiu Jitsu, spending his time in between teaching and training, Corleta's technique grew exponentially and he won another South Brazil Championship (1996) earning his purple belt after the achievement.
Seeking a more competitive atmosphere, Marcio Corleta joins the Behring Jiu Jitsu academy, making the legendary Behring family his mentors, making his gym "Winner-Behring". With these new strong ties to a Rio de Janeiro academy, Corleta becomes a more regular competitor in the "Marvelous City" winning his first Brazilian national title and a silver medal at the World Championships, earning his brown belt in the process. On October 1999 Marcio achieved the rank of black belt from the hands of his coaches: Sylvio and Mauricio Behring.
Through the connections of his former student Fabricio Werdum, Corleta also initiated his MMA career, fighting in Brazil and internationally, while also dedicating himself to the broadening of his academy (Academia Winner) to other countries.
Marcio Corleta Grappling Record
13 WINS
BY POINTS


BY ADVANTAGES




BY SUBMISSION




BY DECISION




BY PENALTIES




BY DQ



10 SUBMISSIONS WINS
#5AD3D1
Triangle-armbar
10
1
#f58822
Bread cutter
10
1
11 LOSSES
BY POINTS


BY ADVANTAGES




BY SUBMISSION




BY DECISION




BY PENALTIES




BY DQ



2 SUBMISSIONS LOSSES
Marcio Corleta Fight History
ID
Opponent
W/L
Method
Competition
Weight
Stage
Year
580

Marcio Cruz

Marcio Cruz
L
Triangle
World Champ.
ABS
4F
2001
605

Alexandre Ribeiro

Alexandre Ribeiro
L
Points
Pan American
ABS
R1
2001
843

Roger Gracie

Roger Gracie
L
Referee Decision
World Champ.
ABS
4F
2003
851

Leonardo Leite

Leonardo Leite
L
Pts: 4x2
World Champ.
O100KG
SF
2003
1009

Alexandre Dantas

Alexandre Dantas
L
Pts: 8x0
Pan American
O100KG
F
2004
1030

Marcelo Garcia

Marcelo Garcia
L
Choke
Brasileiro
ABS
4F
2004
1215

Fabricio Werdum

Fabricio Werdum
L
Pts: 2x0
ADCC
O99KG
4F
2005
1242

Gabriel Napao

L
Pts: 2x0
World Cup
O100KG
SF
2005
1319

Chico Cuiaba

L
Adv
World Champ.
O100KG
F
2005
1858

Big Mac

L
Pts: 4x2
European Open
O100KG
F
2008
2371

Rodrigo Cavaca

Rodrigo Cavaca
L
Pts: 0x0, Adv
World Champ.
O100KG
SF
2009
603

Marcio Cruz

Marcio Cruz
W
Pts: 2x2, Adv
World Champ.
O100KG
SF
2001
604

Garth Taylor

Garth Taylor
W
Armbar
World Champ.
O100KG
F
2001
1008

Fabio Ribeiro

W
Cross choke
Pan American
O100KG
SF
2004
1097

Lenio Furtado

W
Armbar
World Cup
O100KG
4F
2004
1098

Otavio Duarte

W
N/A
World Cup
O100KG
SF
2004
1212

Jason White

W
Triangle-armbar
ADCC
O99KG
R1
2005
1316

Frank Alberto

W
Kneebar
World Champ.
O100KG
4F
2005
1317

Leo Lima

W
Armbar
World Champ.
O100KG
SF
2005
1318

Artur Cesar

W
Pts: 2x0
World Champ.
O100KG
SF
2005
2182

Unknown

W
Triangle
Pan American
O100KG
8F
2009
2183

Unknown

W
Armbar
Pan American
O100KG
4F
2009
2185

Ricardo Feliciano

Ricardo Feliciano
W
Bread cutter
Pan American
O100KG
SF
2009
2186

Rodrigo Cavaca

Rodrigo Cavaca
W
Armbar
Pan American
O100KG
F
2009
Marcio Corleta vs Andre Marola

Marcio Corleta vs Roberto Tozi

Picture by Rob Norbutt