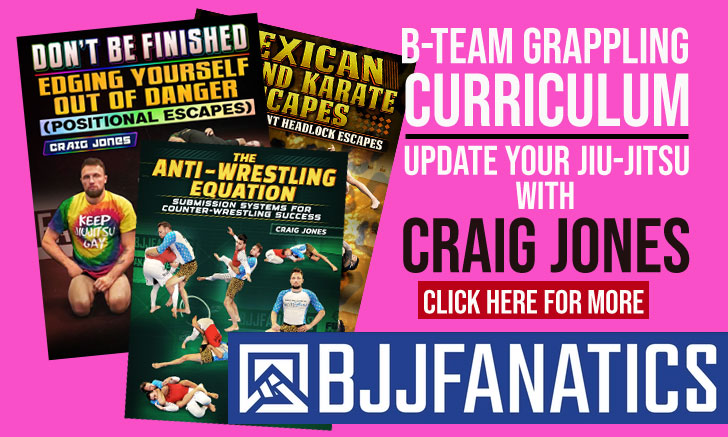 SATURDAY, NOVEMBER 03, 2018 witnessed one of the most anticipated trials of the ADCC promotion, the USA East Coast try-out. On par with the Brazilian (São Paulo + Rio) and the USA West Coast events, the EC trials tend to gather some of the top up-and-comers of submission-grappling, in a battle for a guaranteed spot at the finals, taking place in 2019.
Purples, browns and even prominent black belts participated across all 5 weight classes (66 kilograms, 77 kilograms, 88 kilograms, 99 kilograms, and +99 kilograms), with plenty of teen talent taking it to the adults. Among the most impressive teens were the incredible 15-year-old Ruotolo twins (yes, 15!). Both played brilliant games, though one of in particular, (Tye) who reached the semifinal by displaying very impressive skills, taking out big names such as Adam Benayoun and Robert Diggle on the way there. Another teenager making his mark in the BJJ world was Ecuatorian phenom Roberto Francisco Jimenez of Alliance. Him too taking out very impressive athletes and experts of the no-gi world.
As for the adults on deck, the ADCC trials brought a few surprises. One of those was brown belt Keith Krikorian, who did extremely well, taking out Salvatore Guerriero (who beat Jon Calestine by decision on the previous round) and the talented Junny Ocasio of Unity on his way to the final, where he finally met his match in Ethan Crelenstein.
Aaron "Tex" Johnson, also looked unstoppable at +99 kilograms, making less than 3 minute match time out of his 4 opponents on his way to gold. Huge wins for the Unity athlete. Another athlete worthy of big props was Jonathan Satava, of Marcelo Garcia's Alliance. Satava looked tremendous with his pressure passing and accurate back attacks, coming out as the winner of the 77-kilogram division. A weight class that had over 70 competitors, a real marathon against the best grapplers on the East Coast won by Jonathan.
There were plenty more surprises and top-notch performances, below are the full results of each weight class.
66 KILOGRAM DIVISION CHAMPION: Ethan Crelenstein (Tri-Star MMA)
Champion's Run:
– Final: Keith Krikorian by 3×0
– Semi Final: Tye Ruotolo by Toe hold/kneebar
– 1/4 Final: Zach Green by RNC
– 1/8 Final: Andrew Tackett by Triangle
– R1: Scott Dance by RNC
77 KILOGRAM DIVISION CHAMPION: Jonathan Satava (Alliance JJ)
Champion's Run:
– Final: Jason Rau by 4×0
– Semi Final: PJ Barch by no show
– 1/4 Final: David Garmo by RNC
– 1/8 Final: Werther Marciales by 9×0
– R2: Warren Stout by 3×0
– R1: Stanley Rosa by one arm choke
88 KILOGRAM DIVISION CHAMPION: Alec Baulding (Alliance JJ)
Champion's Run:
– Final: Dan Martinez by 4×0
– Semi Final: Roberto Jimenez by 4×2
– 1/4 Final: Christopher Ryan Quinn by kimura lock
– 1/8 Final: Kyle Boehm by decision (0x0)
– R1: Fro Como by no show
99 KILOGRAM DIVISION CHAMPION: Tim Spriggs (Team Lloyd Irvin)
Champion's Run:
– Final: Mario Gonzalez by 3×0
– Semi Final: Nicholas Albin by flying guillotine
– 1/4 Final: Daniel Mcguire 5×0
– 1/8 Final: Jason Ratchford 3×2
– R1: Alec Hooben by 9×0
+99 KILOGRAM DIVISION CHAMPION: Aaron Johnson (Unity JJ)
Champion's Run:
– Final: Hudson Taylor by kneebar
– Semi Final: Andrew Tevay by kneebar
– 1/4 Final: Je'Quan Williamson by triangle armbar
– 1/8 Final: Riley Mccormick by reverse triangle