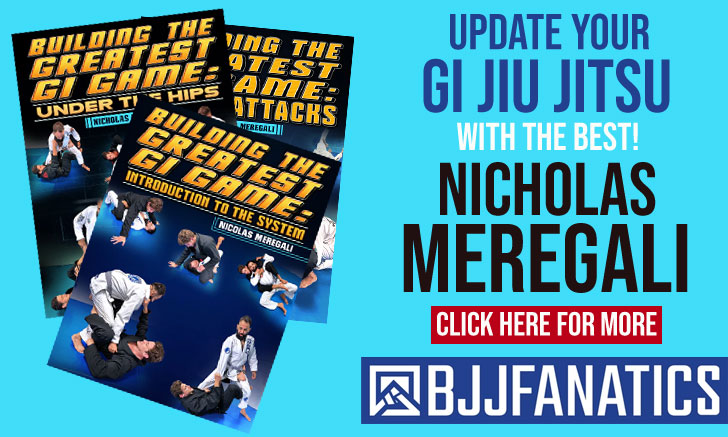 Last weekend, from October 26 to 28, Long Beach, California witnessed 2018's edition of the Sport Jiu-Jitsu International Federation (SJJIF) World Championship. A tournament that has gathered the interest of many of our martial art's international stars over the past few years. This year was no different as established names of our sport, namely Keenan Cornelius, Arnaldo Maidana, Tayane Porfirio, Luiza Monteiro and co. went up against rising stars such as Johnny Tama, Kaynan Duarte, Gustavo Batista, etc. Another huge attraction on this year's tournament was the return of Hannette Staack, a legendary competitor, and 2x ADCC champion as well as 5x world champion, who decided to come back from retirement to have a crack at the SJJIF gold medal.
With some of the biggest jiu jitsu teams of our sport being stationed in California, the SJJIF World Championship was idealy located for a perfect storm of talent. Local teams from Los Angeles, Costa Mesa, San Diego and more gathered in for a 'crack' at the gold medal, world title bragging rights and cash prizes of nearly $40,000.
With a very professional outlook, and smoothly run, the SJJIF world championship arena housed over 7,000 spectators over the 3 days of competition, where nearly 3,000 competitors participated from over 72 countries. Below are the results for the gi tournament. In the NoGi division, Kaynan Duarte and Luiza Monteiro took home the title of SJJIF World Absolute champion for the male and female divisions.
SJJIF World Championship 2018 – Male Divisions
In the overall standings, Checkmat proved to be the strongest team of the tournament, taking home 56 medals. At black belt the team made the debut of Gabriel Almeida, who was promoted just last week and placed 2nd on the medium heavy division at the SJJIF Worlds, a sign of good things to come for the Niteroi native. Below are the results by weight class:
MALE BLACK ADULT 18 ROOSTER
Another man who just arrived at black belt and is still undefeated is Lívio Ribeiro. The young Ares athlete is regarded as one of the most promising roosterweights of the new generation, and this dominant performance proved that assertation right.
1st Lívio Ribeiro (Ares)
2nd Javier Gomez (Ares)
3rd Florentino Morales (Cobrinha/Alliance)
MALE BLACK ADULT 18 LIGHT-FEATHER
Champion Lucas Pinheiro is currently one of the most feared light featherweights and he proved why at the SJJIF Worlds by submitting all his opponents.
1st Lucas Pinheiro (Atos)
2nd Ari Tavira (Dojo JJ)
3rd Takahito Yoshioka (Tokushima JJ)
MALE BLACK ADULT 18 FEATHER
The SJJIF was a perfect tournament to boost up some of our finest up and comers. This was exactly what happened with the -Little Cobra', Kennedy Maciel, who won his first black belt world title by submitting one of the most accomplished featherweights in the world, Mr Samir Chantre.
1st Kennedy Maciel (Alliance)
2nd Samir Chantre (Ares)
3rd Bruno Valdivino (ZR Team)
MALE BLACK ADULT 18 LIGHT
One of the most dynamic competitors in the lightweight division, Ecuador's Tama was unable to use his devastating footlocks during the weekend, but that didn't prevent him from taking home a gold medal. Johnny went through two highly regarded veterans to reach the podium, Vitor Moraes and Piter Frank.
1st Johnny Tama (Alliance)
2nd Piter Frank (Alliance)
3rd Gustave Epee (CJJ Hollywood)
MALE BLACK ADULT 18 MIDDLE
The unorthodox and always entertaining Edmund Kim, a student of the Mendes Bros, took home another gold medal, while Alef Britto pulled the biggest upset in the division. A win by penalty over the highly rated Victor Silverio in the opening round.
1st Edmund Kim (AOJ/Atos)
2nd Jose Souza (Alliance)
3rd Alef Britto (Ares)
MALE BLACK ADULT 18 MEDIUM HEAVY
Manuel Ribamar has been on a tear as of late. The Manaus native seems to be reaching his real potential in 2018, and this win in Long Beach is certainly one that will attest to this premise. 'Riba' beat Gabriel 'Tod' on the final, after a strong performance over Cesar Herrera in the semi-final.
1st Manuel Ribamar (Unity)
2nd Gabriel Almeida (Checkmat)
3rd Cesar Herrera (Checkmat)
MALE BLACK ADULT 18 HEAVY
Complete domination by the Atos crew in a shallow division, with Gustavo 'Braguinha' and senior team member Keenan holding on to the 1st and 2nd spots.
1st Gustavo Batista (Atos)
2nd Keenan Cornelius (Atos)
3rd Mike Colon (Gracie Barra)
MALE BLACK ADULT 18 SUPER HEAVY
Another young man who has looked tremendous in his first few months at black belt is Kaynan Duarte, who, once again, dominated his weight class with ease, even though he had tough names such as Fellipe Trovo and Arnaldo Maidana on his path.
1st Kaynan Duarte (Atos)
2nd Arnaldo Maidana (Checkmat)
3rd Rafael Vasconcelos (Atos)
MALE BLACK ADULT 18 ULTRA HEAVY
Easy day for the veteran Marcelo "Bob" Lucena of Ralph Gracie Academy. This was the smallest division of the male black belt classes, and a single match was all it took for the former Gracie Barra standout.
1st Marcelo Lucena (Ralph Gracie)
2nd Daniel Pollaccia (Mastermind JJ)
MALE BLACK ADULT 18 OPEN WEIGHT
Lapel guard magician Keenan Cornelius took home the gold medal for the second consecutive time and the hefty prize money that came with the medal. This division was a complete domination by the Atos group, who train at the team's headquarters in San Diego, with André Galvão.
1st Keenan Cornelius (Atos)
2nd Gustavo Batista (Atos)
3rd Kaynan Duarte (Atos)
SJJIF World Championship 2018 – Female Divisions
Unfortunately, the women's black belt division continues to lack the numbers we would like to see for an event of this magnitude. Even though the SJJIF put forth a tremendous financial effort to incentivize the athletes by offering a very high cash prize, and considering there have been plenty of demands and debates surrounding equal fees for the female category, the numbers aren't quite there yet.
The women who did compete were, however, all huge names of this sport with incredible curriculums to back their star status. The open class had an array of headliner type athletes, though none proved to be a real match for the most dominating female grappler of our days – Tayane Porfirio, who repeated her double gold of 2017. Tayane submitted her way through to the final, where she faced her longtime rival Nathieli de Jesus who Porfirio beat by guard pass (3×2).
FEMALE BLACK ADULT 18 FEATHER
1st Nathalie Ribeiro (Checkmat)
2nd Karen Antunes (Checkmat)
FEMALE BLACK ADULT 18 MIDDLE
1st Luiza Monteiro (Atos)
2nd Hannette Staack (Brazil 021)
FEMALE BLACK ADULT 18 MEDIUM HEAVY
1st Nathiely De Jesus (Unity)
2nd Talita Nogueira (Level Up)
FEMALE BLACK ADULT 18 HEAVY
1st Tayane Porfirio (Alliance)
FEMALE BLACK ADULT 18 OPEN WEIGHT
1st Tayane Porfirio (Alliance)
2nd Nathiely De Jesus (Unity)
3rd Luiza Monteiro (Atos)