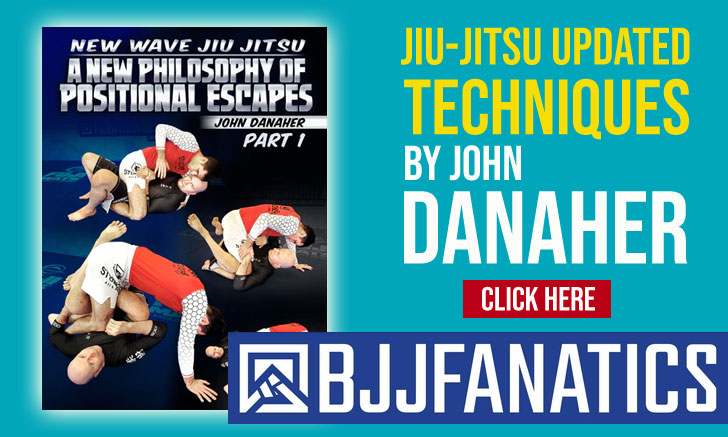 Aaron Johnson, commonly known as "Tex" Johnson, is a Brazilian jiu-jitsu black belt under Philip Smith and Murilo Santana. Originally known as one of the main representatives of the Unity Jiu-Jitsu Academy of New York City, Tex would later join Fight Sports, where he continued his good form. An International Brazilian jiu-jitsu Federation (IBJJF) 3x Pan American No-Gi Champion, Johnson is known for his aggressive and submission-oriented style with which he submitted some of the sport's biggest stars, names such as Davi Ramos and Jackson Sousa. Tex is also a former professional mixed martial arts (MMA) fighter holding the record for fastest submission inside the famous Bellator MMA promotion cage (15 seconds).
Aaron Johnson Jiu-Jitsu
Full Name: Aaron Michael Johnson
Nickname: Aaron is often referenced by the name of "Tex", this byname is correlated with Johnson's early days playing football for his high school in Georgia, US. Johnson had moved from Texas to GA at the time and for that reason, he was called "Texas". A label later shortened to Tex.
Lineage 1:Carlos Gracie > Helio Gracie > Rolls Gracie > Romero Cavalcanti (Jacaré) > Roberto Traven > Philip Smith > Aaron Johnson
Lineage 2: Carlos Gracie > Helio Gracie > Rickson Gracie > Marcelo Behring > Mário Yamasaki > Murilo Santana > Aaron Johnson
Main Achievements:
1st Place ADCC East Coast US Trials (2018)
1st Place IBJJF Pans Championship NOGI (2016 / 2017 / 2018)
1st Place IBJJF Dallas Open NOGI (2021**)
1st Place IBJJF New York Spring Open (2017 / 2018)
1st Place IBJJF New York Spring NOGI Open (2017)
1st Place IBJJF Atlanta Winter Open (2017 / 2018)
1st Place IBJJF Atlanta Summer Open NOGI (2017**)
2nd Place IBJJF Pans Championship NoGi (2019)
2nd Place Kasai Pro 5 HW Grand Prix (2019)
2nd Place IBJJF Boston Spring Open (2016)
2nd Place IBJJF New York Spring Open NoGi (2017*)
3rd Place IBJJF World Championship NoGi (2017)
3rd Place IBJJF Atlanta Winter Open (2016)
Main Achievements (Colored Belts):
3rd Place IBJJF World Championship (2015 brown)
Favorite Position/Technique: Straight ankle lock
Weight Division: Super Pesado (100,50 kg / 222.0 lbs)
Team/Association: Unity JJ
Aaron Johnson Biography
Aaron Michael Johnson was born on April 01, 1986, in Bedford, a city located in Cuyahoga County, Ohio, United States of America. Aaron's father was in the military, and for that reason, Johnson moved regularly and lived across the country.
The interest in martial arts was strongly embedded in Jonhson's family, and it was with his family members that Aaron started practicing tae kwon do as a child. During his teenage years 'Tex' joined his high school's football program, a sport he played for four years. He would later add wrestling to his weekly activities, competing for Douglasville High School GA for one year, as a heavyweight.
After his 21st birthday, Tex Johnson decided to give kickboxing a try, joining muay Thai shortly after. Aaron went on to compete in a few unsanctioned amateur fights (smoker tournaments), conquering a flawless win streak of TKO/KO's along the way.
The desire to compete in combat sports led Tex to raise the bar and aim for a career in mixed martial arts, giving a start to his preparation in 2008 at the Knuckleup Fitness gym. With little experience in grappling, one of the main combat disciplines for a cage fighter, Johnson would later choose to add jiu-jitsu to his training schedule with coach Steve Headden.
The Hadden + Johnson partnership stood for a few years, even though Aaron trained with other jiu-jitsu coaches such as Rigan Machado and Jimmy Long during this period. His quest for the best training available would later drive Tex to Atlanta, GA, where he worked with academies such as American Top Team (ATT) and Brian Stann's Warrior Legion. It was also in Atlanta that Johnson joined the Alliance Jiu-Jitsu Headquarters, being already a brown belt at the time.
At Alliance, Tex Johnson's training was guided by the team leader/founder Romero Cavalcanti, as well as world champions Leo Nogueira and Lucas Lepri. This was also a time when Aaron started gaining more interest in BJJ's competitive scene. In 2014 Lepri made the move to Charlotte, opening his own gym there. Being a fan of Lucas' coaching style, Johnson followed suit and remained under the lightweight legend's guidance, moving to the North Carolina city for that purpose.
Unfortunately for Tex, things did not run smoothly in Charlotte, and shortly after the move, he was asked to leave the team by coach Lepri. When inquired about the reasons behind the request, Johnson said "Lucas gave me two reasons for being kicked out. The first was because I was teaching jiu-jitsu down the road at a UFC Gym. Before I moved there I had told him I'd be working there and he said it was ok… (…) The second reason was that I was too aggressive during rolling" (BJJ Heroes, 10/2018).
After the Lucas Lepri ordeal, Aaron started actively looking for a team to train with. This was when his good friend and training partner Phil Smith decided to promote Johnson to black belt, a promotion that took place on April 26, 2015. Shortly after Tex did a competition camp, at Unity Jiu-Jitsu in New York City ahead of the NYC International Open. There he met coach Murilo Santana, who received Johnson with open arms and confirmed Aaron's black belt rank.
After a successful run at the aforementioned NYC Open, Aaron opted to remain in New York to train full time with the Unity Team, a position he maintained until 2019. He would later join Miami's Fight Sports Academy.
Tex Johnson Grappling Record
84 WINS
BY POINTS


BY ADVANTAGES




BY SUBMISSION




BY DECISION




BY PENALTIES




BY EBI/OT



52 SUBMISSIONS WINS
#214eb8
Straight ankle lock
31
16
#d1212a
Choke from back
6
3
#fad11b
Inside heel hook
4
2
#224aba
Violin armlock
4
2
#fad223
Mounted choke
2
1
#03b41f
Straignt ankle lock
2
1
#03c61f
Flying armbar
2
1
#03d61f
Outside heel hook
2
1
#dbff5f
Reverse triangle
2
1
67 LOSSES
BY POINTS


BY ADVANTAGES




BY SUBMISSION




BY DECISION




BY PENALTIES




BY EBI/OT



25 SUBMISSIONS LOSSES
#214eb8
Inside heel hook
12
3
#5AD3D1
Triangle armbar
12
3
#ff9124
Reverse triangle
4
1
#bf1f6c
Arm in Ezekiel
4
1
#039a1f
Choke from back
4
1
#03b41f
Arm in guillotine
4
1
Tex Johnson Fight History
Aaron Johnson Highlight