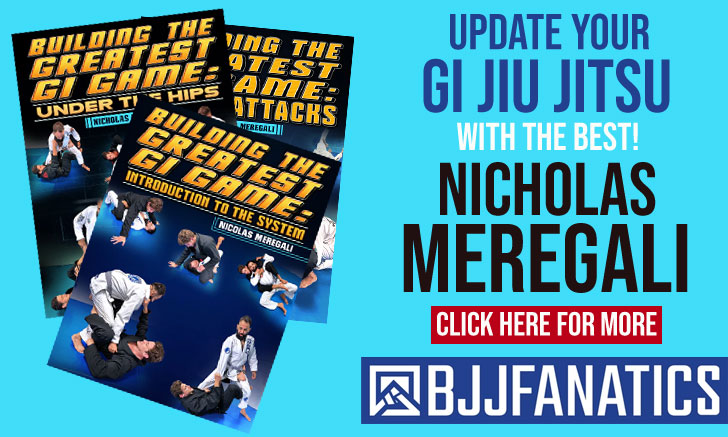 APRIL 30, 2017 and the 4 day jiu jitsu extravaganza that was the IBJJF / CBJJ Brazilian National Championship is finally over. Although the black belt absolute division final had been decided yesterday, all other weight classes took place today in what was a true celebration of forward moving grappling.
THE HEROES
All male divisions, across the board, were highly challenged, with possibly two athletes standing out from the crowd, making their accomplishments look easy on the mat: Rubens Cobrinha and Leandro Lo. The Alliance veteran has kept sticking his neck out against the rising stars of the sport, and at 37 finally conquered the one major title still missing from his highly accomplished career.
Leandro Lo on the other hand, arrived at the venue with the intention of reaching closer to Erberth Santos' #1 ranking in the IBJJF standings, and accomplished his mission. Lo went through both the super-heavy and the open weight divisions with relative ease, beating crafty veterans and two of the toughest athletes in the Sao Paulo circuit – Erberth Santos and Fernando Andrade Reis. Stellar performance from the New School Brotherhood team leader.
Another epic performance today was that of Jaime Canuto. The super talented middleweight of GF Team has been knocking at the doors of success for the past couple of years, always displaying some of the most forward moving jiu jitsu in the sport. He made it today in a big way, beating a legend of the sport such as Otavio Sousa in the final with a flawless performance.
THE UNSUNG HEROES
Definitely worthy of a mention were the brave performances of Checkmat's Gabriel Rollo and Leandro Lo's student Rafael Mansur.
In the featherweight division, Ns Brotherhood's Rafael Mansur took 2nd place while posing as the toughest opponent Cobrinha had all day. Although his lack of experience may have cost him the match (ended in 4×2 pts), Mansur's epic performances throughout the tournament earned him 4 wins out of 5 matches. Beating along the way accomplished competitors such as Isaque Paiva (Saikoo) and Victor Otoniel Moraes (PSLPB).
The lightweights proved to be the most even division of all, with plenty of matches being worthy of a final. Gabriel "Palito" showed his superior game, beating some of the toughest athletes in that weight class. Leo Jacinto (PSLPB), the super talented José Carlos (GFT), Rodrigo "Akilis" (Alliance) were among Rollo's victims before his loss to Michael Langhi in the final by 2 points.
THE FINALS
Roosterweight Final
Aniel Candido x Rodnei Barbosa
Closeout by Zenith team members
3rd Place
Raul Marcello (Ribeiro JJ) / Paulo Pizziali (Zenith)
Light-Featherweight Final
José Tiago Barros (PSLPB) x Cleber "Clandestino" Sousa (Almeida JJ)
Barros by walkover, Sousa was injured during the semi final and could not proceed
3rd Place
Hiago George (PSLPB) / Magno Mota (Brigadeiro)
Featherweight Final
Rubens "Cobrinha" Charles (Alliance LA) x Rafael Mansur (Ns Brotherhood)
Cobrinha by 4×2 pts
3rd Place
Isaque Paiva (Saikoo) / Kim Terra (CTA)
Lightweight Final
Michael Langhi (Alliance) x Gabriel Rollo (Checkmat)
Langhi by 2×0 pts
3rd Place
José Carlos (GFT) / Mateus Costa (GFT)
Middleweight Final
Jaime Canuto (GFT) x Otávio Sousa (Gracie Barra)
3rd Place
Luan Carvalho (Nova Uniao) / Sandro Vieira (CTA)
Medium-Heavyweight Final
Patrick Gaudio (GFT) x Renato Cardoso (Alliance)
Gaudio by advantages
3rd Place
Rodrigo Fajardo (Gracie Barra) / Horlando Monteiro (Nova Uniao)
Heavyweight Final
Dimitrius Souza (Alliance) x Guilherme Augusto (Alliance)
Close out by team members
3rd Place
Marcos Aurélio (GFT) / Marcus Ruiz (Ns Brotherhood)
Super-Heavyweight Final
Leandro Lo (Ns Brotherhood) x Erberth Santos (Almeida JJ)
Lo by 5×0 pts
3rd Place
Fernando Reis (Alliance) / Rodrigo Cavaca (Zenith)
Ultra-Heavyweight Final
Victor Honório (GFT) x Igor "Tigrao" Schneider (Ns Brotherhood)
Honório by 3×0 pts
3rd Place
Kitner Moura (Almeida JJ) / Herico Hesley (Nova Uniao)
Open-Weight Final
Leandro Lo (Ns Brotherhood) x Erberth Santos (Almeida JJ)
Lo by 6×4 pts
3rd Place
Renato Cardoso (Alliance) / Victor Honório (GFT)
FEMALE DIVISIONS
Light-Featherweight
1st Thamires Aquino
2nd Vanderlucia Barbosa Lima
Featherweight
1st Andressa Souza
2nd Alliny Santos
3rd Amanda Valle
Lightweight
1st Beatriz Mesquita
2nd Bianca Basilio
3rd Dyna Sena
3rd Natasha Quiza
Middleweight
1st Nivia Mousa
2nd Barbara Gomes dos Santos
3rd Monique Goncalves
Medium-Heavyweight
1st Carina Curvelo Santi
Heavyweight
1st Claudia Doval
2nd Nathiely de Jesus
3rd Fernanda Mazzeli
Super-Heavyweight
1st Samela Leite
2nd Talita "Treta" Nogueira
Ultra-Heavyweight
1st Tayane Porfirio
2nd Luzia Fernandes
Absolute
1st Tayane Porfirio
2nd Beatriz Mesquita
3rd Claudia Doval
3rd Barbara Santos