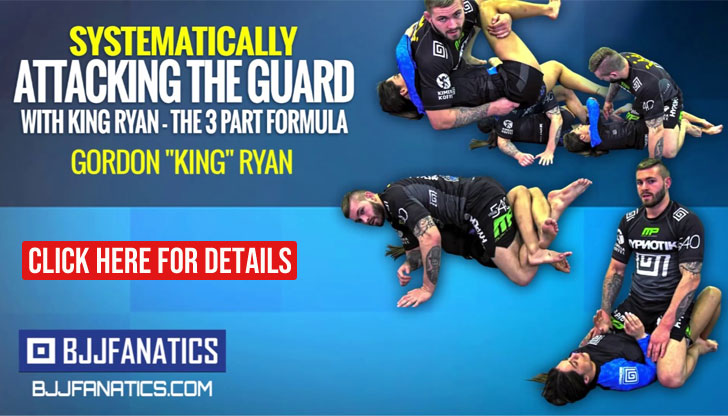 DECEMBER 3, 2016 as we just witnessed another historic night for submission only grappling. The Eddie Bravo Invitational (EBI) marched on course to its 10th edition, this time bringing the show outside American borders and into Mexico City, Mexico – a country with strong ties to EBI promoters Eddie Bravo and Victor Davilla.
The 10th Edition of EBI was seen with great anticipation by grappling fans who expected to see a final between two athletes who've been scheduled to compete against each other for quite some time – Eddie "Wolverine" Cummings and Geo "Freakazoid" Martinez. Fate has got in the way every single time the two competitors booked a face off in other events, but this time grappling fans got what they hoped for as the two clashed in a memorable final of the Eddie Bravo Invitational.
The Bantamweights edition of EBI saw heel hook specialist Eddie Cummings drop down a weight class in an attempt to conquer yet another Invitational belt and bring it with him to the Renzo Gracie Academy New York City. Both the Wolverine and Freakazoid tore through a not particularly talent dense division, stacking submission after submission in lightning fast fashion in what looked like warm-up matches for the finalists.
In the final Eddie Cummings showed his superior leg plumbing is still on point, managing to attack the legs of the 10th Planet Oceanside head coach the whole time. Martinez, on the other hand, held his own and showed excellent defence, escaping tight positions such as the saddle (one of Cummings' favorite moves). Eddie would change his game plan near the end, attacking the back, the arm and the triangle on Martinez, ending the 10 minutes on a tight submission.
In the overtime Martinez fought hard to submit Cummings with an armbar, while Cummings could not reciprocate. An incredibly brave performance by the 10th Planet standout, who retained the Bantamweight title.
A wonderful night of jiu jitsu, though as a side note we couldn't help but mention the shallow talent pool on display at a tournament of this magnitude, and hope to see EBI get more high level competitors for their events in the future.
EBI 10 The Bantamweights - 135lbs Results
ROUND 1
Geo Martinez defeated Kristian Woodmansee by way of darce choke
Marcelo Cohen defeated Joey Diehl  by way of kimura
Bruninho Barbosa defeated Suraj Budhram by way of calf slicer
Ricky Lule defeated Javier Gomez by way of inside heel hook/kneebar
Eddie Cummings defeated Alessandro Costa by way of outside heel hook
Alexis Alduncin defeated Ashley Williams by way of overtime submission
Baret Yoshida defeated Eric Medina by way of overtime submission
Arturo Cadenas defeated Pablo Rogel by way of heel hook
1/4 FINALS
Geo Martinez defeated Marcelo Cohen by way of outside heel hook
Ricky Lule defeated Bruninho Barbosa by way of guillotine
Eddie Cummings defeated Alexis Alduncin by way of inside heel hook
Baret Yoshida defeated Arturo Cadenas by way of no-gi ezekiel/amassa pão choke
SEMI FINALS
Geo Martinez defeated Ricky Lule by way of katagatame
Eddie Cummings defeated Baret Yoshida by way of inside heel hook
FINAL
Geo Martinez defeated Eddie Cummings by overtime submission