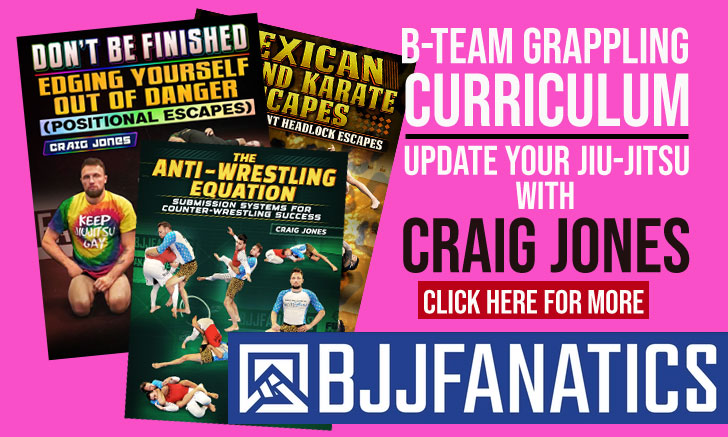 DECEMBER 4, 2016 marked the much anticipated return of the FIVE Super League. FIVE took the jiu jitsu world by storm a couple of years ago, launching a series of events that ran up and down the United States. Although very well accepted by the sport's community, these grappling events came to a halt on August 2015, after the promotion's first Super League Event – more on the 1st event here.
To celebrate the return of 5 Grappling promoter Shawn Fowler set a star studded event with some of the sport's leading welterweights while adding also a huge undercard with some very interesting superfights. While all this was set to take off Fowler also announced a 5 city US Tour planned for next year, starting in Florida. A year that is already looking to set new records in terms of high level competition for the top tier athletes.
Below are the full results of the FIVE Super League II tournament and superfights.
FIVE SUPER-LEAGUE 2016 RESULTS
Super League:
1/4 FINALS
Edwin Najmi defeated Bill Cooper by darce choke
Sean Roberts defeated Michael Liera Jr by decision
John Combs defeated Brian Morizi by guillotine
Marcelo Mafra defeated Mansher Khera by decision
SEMI FINALS
John Combs defeated Sean Roberts by decision
Edwin Najmi defeated Marcelo Mafra by decision
FINAL
Edwin Najmi defeated John Combs by estima lock
Superfights:

Catherine Fehro Perret defeated Heather Raftery by way of decision
Jessica Oliviera Flowers defeated Shayna Baszler by way of armbar
Francisco Iturralde defeated Stephen Martinez by way of decision
Piter Frank defeated Lance Glynn by way of armbar
Brandon Willinski defeated Chad George by way of decision
Shannon Gugerty defeated Noah Tillis by way of guillotine
Casey Ryan defeated Fernando Machado by way of ankle lock
Henry Iribe defeated Ron Henderson by way of decision
Sergio Rios defeated Rodrigo Antunes by way of decision
Albert Aguirre defeated Harlan Berk by choke
Niels Burgess defeated Rafael Deon Davis by way of decision
Jaime Fletcher defeated Jorge Farfan by way of decision
Matt Baker defeated Jeremy Barden by way of choke
Dominique Bell defeated Kaniela Kahuanui by way of triangle
PJ Barch defeated Moises Lopez by way of decision
Thomas Keenan defeated Dom Hoskins by way of footlock
David Lee defeated Joe Nunes by way of decision
Vince Colcol defeated Milan Basic by way of decision
Waseam Dannaoui defeated Tristan Lesecq by way of decision
Jean Paul Lebosnoyani defeated Anthony Aguilera by way of armbar
Joshua Cisneros defeated Ares Loynab by way of kimura
Angel Fuentes defeated Nathan Otter by way of decision
Joaquim O'Campo defeated Hassan Alexander by way of decision