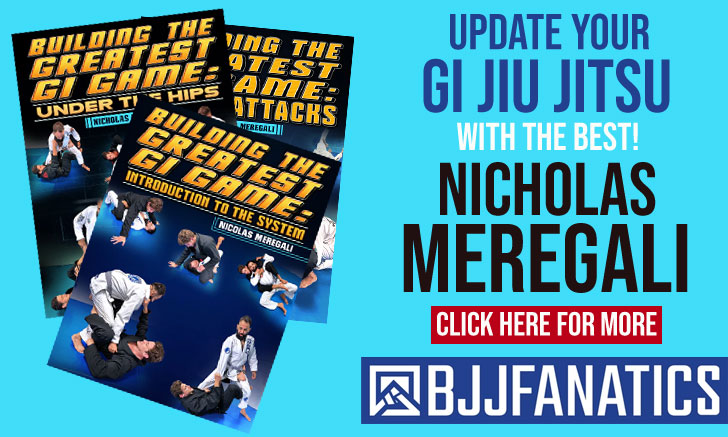 JULY 5, 2017 – These past 7 months have marked the return of FIVE Grappling to jiu jitsu's professional circuit through their always entertaining 5 Super League (5SL). The event's Light Heavyweight instalment – which took place in March, provided us a stacked card and arguably the upset of the year (Tarsis Humphreys win over Leandro Lo). The promotion's brand new instalment hits the sport's spotlight this month promising to bring us more exciting matches in a very interesting mix of lightweight competitors.
The lightweight tournament of the FIVE Super League adds not only the new school of jiu jitsu versus the new school, but also places side by side athletes of diverse weight classes, lining up rooster, light feather, feather and even lightweight contenders to this interesting event. The grappling show will also feature a few high level super-fights – more on that below.
5 SUPER LEAGUE LIGHTWEIGHT TOURNAMENT
Date: July 15, 2017
Stream: @Flograppling
Lightweight Pro Invitational:
Gianni Grippo (Alliance – Marcelo Garcia)
One of New York's most accomplished grapplers, Grippo was once the face of jiu jitsu's growth in America's East Coast. regarded as a BJJ phenom since his teenage years, Grippo has had a steady career in the featherweight division as an adult, with medals at the IBJJF Worlds, Pans and Euros as well as at the UAEJJF World Pro.
At this lightweight tournament Gianni may also be faced with the opportunity of avenging his loss to Leo Saggioro at the 2017 World Championship  semi-final.
Leonardo "Cascao" Saggioro (BTT)
Veteran Brazilian Top Team competitor with hundreds of matches at black belt and many high level wins (particularly within the Brazilian national circuit), including over Justin Rader, Lucas Rocha, Marcio Andre and Yan Pica-Pau, Saggioro  is also coming from a second place at the 2017 IBJJF World Championship this year.
Leo Saggioro is a savvy competitor, known for being strategic and hard to score on. His style is perfect for the points system, although – if we were to say there was a kink in his armour, that would be Cascao's lack of finishing mentality. This characteristic of his game may play to his detriment in a submission based format such as FIVE Grappling.
Samuel Braga (Gracie Barra)
Another highly accomplished veteran in the 5SL card is Samuel Braga, triple time IBJJF World Champion and one of the most successful light-featherweights of his generation.
Braga took a long hiatus from jiu jitsu's international circuit for a few years but is slowly making his return to the big stage, and the FIVE Super League may be a perfect environment for Samuel to test himself against the younger grappling generations.
Lucas Pinheiro (Alex Martins BJJ)
Although he is one of the most exciting prospects in BJJ today, Lucas will also be the smallest athlete in this tournament, one who usually competes at rooster-weight. Having wins over big names in that division such as Koji Shibamoto, Jose Carlos Lima, Joao Somalia and many others, Pinheiro stacks very well against any other competitor in terms of talent, though the weight disadvantage might become a real problem. We will find out on the 15th if jiu jitsu's rule of 'size doesn't matter' still applies to modern day competition.
Brandon Walensky (Clark Gracie JJ)
The American competitor Brandon Walensky is a product of Clark Gracie's academy, one of San Diego's finest grappling institutions. Always entertaining this FIVE Grappling veteran, who has plenty of experience in both gi and no-gi, is coming in motivated and eager to showcase his BJJ after his gritty performance at the IBJJF Worlds last month.
Jamil Hill-Taylor (Team Lloyd Irvin)
An absolute star in the making, Shane Jamil Hill Taylor may very well be the talent America's been asking for in the featherweight division. This Super-League tournament may also serve Hill-Taylor's career as a step closer to the recognition he aspires, and an event where Jamil will no longer be seen as a 'dark horse', but as one of the favourites.
Francisco "Sinistro" Iturralde (Del Mar Jiu-Jitsu)
Always game and never holding back are characteristics you will find in Sinistro's game, which have made him one of the most exciting lightweights in the modern era of our sport. His unpredictability and the fact that Iturralde will be one of the larger athletes in the tournament are also excellent points made to grant the Equatorian the roll of contender in this very tight race.
Wallace Santos (Soul Fighters)
One of the rising names in the Soul Fighters camp, and a student of Erivaldo Junior is featherweight Wallace Santos. Wallace is a full time instructor who still finds time to compete very regularly, having a few matches under the FIVE ruleset.
FIVE GRAPPLING SUPER-FIGHTS
Talita Alencar VS Aarae Alexander
Marcelo Mafra VS Richie Martinez
Tara White VS Jessica Flowers
Yan Pica-Pau VS Johnny Tama
Nick Schrock VS Horlando Monteiro
MAIN EVENT:
Keenan Cornelius VS Matheus Diniz