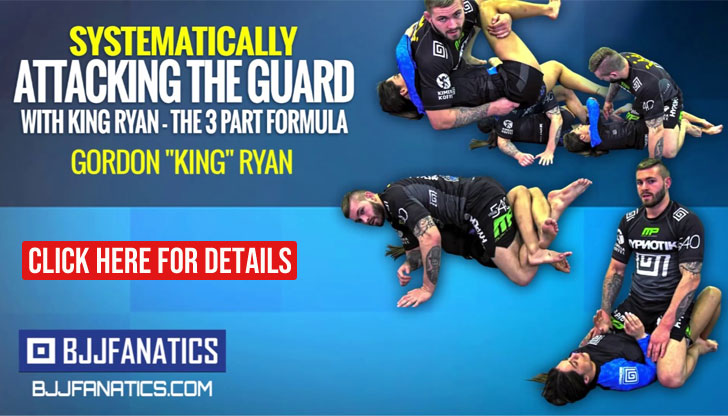 If it was you who prayed to all our grappling gods for more professional events, thank you. April 2018 has been – and will continue to be one of the most exciting months in jiu jitsu history with a barrage of pro tournaments and superfights on the horizon.
Starting the week we had the outstanding grappling showdown in Japan that was Quintet. Kazushi Sakuraba's exciting tournament format opened the week's session with a golden key and it will be followed by Fight To Win's 70th pro event, ACB's 12th and Kasai's 2nd. These three are the cherry on top of other smaller grappling shows taking place on the 13th, 14th and 15th of April. Below is a small description of what will take place and where to watch these 3 major shows.
APRIL 13, 2018
FIGHT TO WIN PRO 70
Stream: Paid subscription on Flograppling
Starts at: 5-30pm (US East Coast Time)
Held in Baltimore, MD F2W Pro 70 will headline a barn burner of a match between two super-heavyweight powerhouses: Tim Spriggs of Team Lloyd Irvin and IBJJF Pans open weight silver medal Gutemberg Pereira. The event will also feature the creative Jamil Hill-Taylor vs Bruno Cesar and three very interesting brown belt matches.
Main Matches to Watch:
Tim Spriggs (TLI) vs Gutemberg Pereira (GFT)
Jamil Hill (TLI) vs Bruno Cesar (GFT)
Otavio Nalati (TLI) vs Rafael Maia (Action Reaction)
Vicente Junior (BJJ Conquest) vs Josh Aguero (Sauer/Barbosa)
Devhonte Johnson (Unity) vs David Adams (Ground Control)
Angelo Claiborne (TLI) vs Gary Gioni (Sauer/Abmar)
Malachi Edmond (TLI) vs Ellis Karadag (Method MMA)
APRIL 14, 2018
ACB JJ 12 – PENA vs WARDZINSKI
Stream: Free on YouTube
Starts at: 10-00am (US East Coast Time)
Arguably the biggest card of the weekend will be the ACB Jiu Jitsu superfight event, which will feature at least 5 IBJJF world champions, two ADCC champs and numerous black belt podium placers in both those tournaments. Incredible line-up in a FREE live stream event.
Main Matches to Watch:
Felipe Pena (GB) vs Adam Wardzinski (Checkmat) – title match
Osvaldo Moizinho (Ares) vs Paulo Miyao (Unity/PSLPB) – title match
Lucas Barbosa (Atos) vs Jackson Sousa (Checkmat)
Thiago Sá (Checkmat) vs Patrick Gaudio (GFTeam)
Edwin Najmi (GB) vs Luan Carvalho (NU)
Keenan Cornelius (Atos) vs Mahamed Aly (TLI)
APRIL 14, 2018
KASAI PRO 2
Stream: Paid subscription on Flograppling
Starts at: 6-00pm (US East Coast Time)
Although much has been spoken/written about Geo Martinez vs Nicky Ryan's superfight taking place at Kasai 2, the real juice of this event lies in its middleweight tournament in which the level of talent on display will at the very least equal that of any of the super match contestants filling up the middleweights resting time. Another very interesting match up at Kasai will be the one between the promotion's lightweight champion Renato Canuto, who agreed to battle Eddie Cummings in his specialty, the sub-only style ruleset.
Kasai Middleweight GP Contestants:
Craig Jones
DJ Jackson
Richie Martinez
Matheus Diniz
Dante Leon
Nick Calvanese
Michael Perez
Felipe Mota