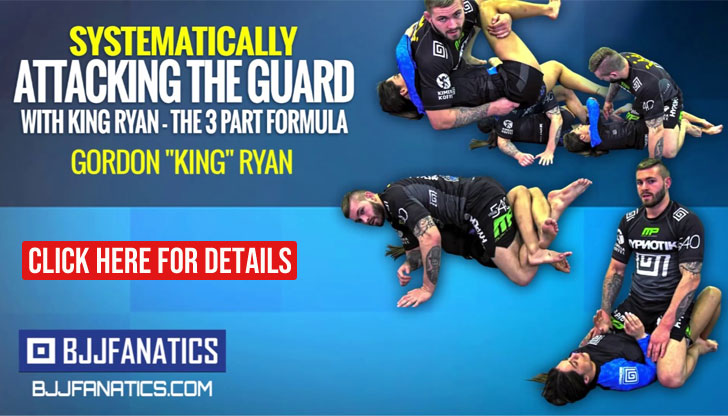 APRIL 14, 2018 Almaty, Kazakhstan saw its very first major professional jiu jitsu event by way of ACB JJ. The Russian based promotion brought forward an avalanche of high level athletes for a night of great entertainment.
With three title matches on the line, the event did not disappoint with very evenly skilled competitors going up against each other. With so much high level talent on the mats it was inevitable to have a few uneventful clashes given that any mistake could cost the "W". That certainly wasn't the case in Luan Alves vs Edwin Najmi, Keenan Cornelius vs Mahamed Aly and Adam Wardzinski vs Felipe Pena. All barn burners worth watching again and again.
Submission of the night will likely go to Rudson Mateus. The young black belt has been on fire at ACBJJ, continuing his unbeaten run in the promotion with another quick submission from the back in round 1.
The main events, the 3 title matches were in a way the most some of the most one sided bouts on the card with all three champions retaining their titles in dominant fashion. Worthy of a side note was challenger Osvaldo Moizinho who did put on a brave performance and got close to a submission on Paulo Miyao, though in the end it was still a dominant performance by the Unity standout.
Below are the full results of the matches on ACBJJ 12:
Gabriel Lucas defeated Vinny Magalhães by points
R1 0x0
R2 0x0
R3 2×0
Rodnei Barbosa defeated Mayko Araújo by points
R1 2×0
R2 2×0
R3 2×0
Victor Honório defeated Muhammad Kerimov by points
R1 2×0
R2 0x4
R3 2×0
Rodrigo Caporal defeated Daud Adaev by points
R1 0x0
R2 2×0
R3 0x0
Kim Terra defeated Nicollas Welker by choke from the back
R1 0x0
R2 8×0
R3 choke
Isaque Bahiense defeated Claudio Calasans by points
R1 0x0
R2 2×0
R3 2×0
Erberth Santos defeated Joseph Moku by bow and arrow choke
R1 2×2
R2 6×0
R3 choke
Rudson Mateus defeated Ayub Mogomadov choke from the back
R1 choke
Arnaldo Maidana defeated Josh Hinger by points
R1 2×0
R2 2×2
R3 2×0
Patrick Gaudio defeated Thiago Sá by points
R1 2×0
R2 2×0
R3 0x0
Lucas Barbosa defeated Jackson Sousa by judge split decision
R1 2×0
R2 0x0
R3 0x2
Luan Carvalho defeated Edwin Najmi by judge decision
R1 2×2
R2 0x0
R3 0x0
Keenan Cornelius defeated Mahamed Aly by judge split decision
R1 0x0
R2 0x0
R3 0x0
João Miyao defeated Samir Chantre by points – title match
R1 2×2
R2 4×4
R3 2×0
R4 9×2
R5 9×2
Paulo Miyao defeated Osvaldo Moizinho by points – title match
R1 0x0
R2 2×0
R3 9×2
R4 2×0
R5 0x2
Felipe Pena defeated Adam Wardzinski bow and arrow choke – title match
R1 2×0
R2 2×0
R3 choke