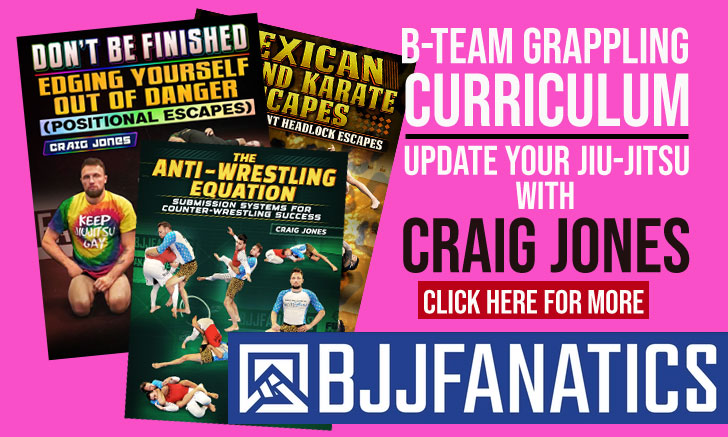 APRIL 29, 2023, MIAMI, FLORIA, USA, the Miami-Dade County Youth Fairgrounds was the home for another edition of the IBJJF Miami Open, one of the most well-known tournaments of the International Brazilian Jiu-Jitsu Federation league.
As per usual, the adult black belt division brought forth many of the bigger names of the sport's gi circuit, but also two very familiar faces in no-gi, namely Brianna Ste-Marie (BTT) and Rene Souza (10th Planet). It is common to see gi athletes branch out to no-gi, but seldom do we observe the reverse, as such, many in the stands were curious to follow the two grapplers. Ste-Marie was the most successful of the pair, taking 3 wins and two gold medals. Although Sousa did not make it passed the elimination rounds of his weight class nor the absolute, he was always entertaining and added a nice flavor to the event.
Among the big stars of the Miami Open was Roberto Jimenez, who is always a fantastic athlete to follow. Roberto fell short in the open weight class, being disqualified for attacking a leaf-clover submission from the saddle position on Leo Saggioro, nevertheless, his matches were nothing but pure excitement. Sebastian Guevara, Sebastian Serpa, Mathias Luna, & Roosevelt Sousa were all equally enjoyable watches in an overall solid event.
2023 IBJJF MIAMI OPEN RESULTS (GI)
LIGHT FEATHERWEIGHT
A small division saw Cicero Costha's student, Kalel Santos shine through. Santos Competed for most of 2022 in the AJP circuit but appears to be making a move to improve his IBJJF ranking.
Round-Robin:
– Kalel Santos def. Vinny Saenz via 6×0
– Isaias Higinio def. Vinny Saenz via WO
– Kalel Santos def. Isaias Higinio via advantages
FEATHERWEIGHT
Two very young athletes with a ton of potential, namely Sebastian Serpa and Joao Victor Oliveira, maintain a steady pace toward top-dog position on the adult black belt circuit. Both competitors submitted their way into the final where they met for the second time in their black belt careers. Like before, this was a very tight match, and – like before – hometown hero, Sebastian Serpa took this one via advantages.
Semi-Finals & Final:
– Sebastian Serpa def. Suraj Budhram via Straight ankle lock
– Joao Oliveira def. Brian Mahecha via Triangle armbar
– Sebastian Serpa def. Joao Oliveira via advantages
LIGHTWEIGHT
One of the most successful featherweights in the history of the sport, Leonardo Saggioro, returned to the IBJJF circuit at the Miami Open. this time BTT's Saggioro joined the fun in the lightweight division, taking home another gold medal with strong performances over some solid competition, particularly in his win against Lucas Silva, one of Gracie Barra's rising stars.
Saggioro also tested himself in the open weight class, where he beat much larger opponents like Marco Souza (submission) & Roberto Jimenez (DQ).
Semi-Finals & Final:
– Leo Saggioro def. Lucas "Lukete" Silva via 2×0
– Leonardo Silva def. Ari Pollan via decision
– Saggioro won the final via WO as Silva conceded the gold medal.
MIDDLEWEIGHT
After the great success of Equatorian grapplers such as Johnny Tama and Roberto Jimenez, comes Sebastian Guevara as another solid representative of the South American territory. With an aggressive and submission-oriented style, like his peers, Guevara has been a black belt for about 3.5 years now and always does well when competing on the international circuit. This weekend's performance was one of his best showing's to date as his gold medal came with 100% submission rate.
Semi-Finals & Final:
– Dante Muschamp def. Matheus Batista via 6×2
– Sebastian Guevara def. Lucas Brito via Choke from back control
– Sebastian Guevara def. Dante Muschamp via Kneebar
MEDIUM HEAVYWEIGHT
Another fun performance by Mathias Luna in Miami, a competitor who often makes an effort to keep things interesting for the fans. despite the small number of athletes in the 88-kilogram division (5), all matches were well-fought and the depth of talent was certainly there.
Semi-Finals & Final:
– Felipe Cesar def. Stephen Bonfardin via Choke from back control
– Mathias Luna def. Angelo Claiborne via Armbar
– Mathias Luna def. Felipe Cesar via 6×4
HEAVYWEIGHT
Not much to say here. Jimenez came out guns-blazing against a very worthy opponent and was able to come out on top, quickly.
Final:
– Roberto Jimenez def. Ricardo Rezende via Triangle
SUPER-HEAVYWEIGHT
A 3 men's division saw Italo Lima come out with another gold medal.
Round-Robin:
– Ney Costa def. J. Kontomanolis via 4×0
– Italo Lima def. J. Kontomanolis via Triangle
– Italo Lima def. Ney Costa via Choke from back control
OPEN WEIGHT
A very fun weight class, with top-tier talent on every side of the bracket. Despite the hefty opposition, Roosevelt – the heaviest athlete in the tournament – was able to impose his stature and take home another win while making things interesting for the fans with his aggressive style.
Semi-Finals & Final:
– Roosevelt Sousa def. Mathias Luna via 4×0
– Sebastian Rodriguez def. Leo Saggioro via 6×2
– Roosevelt Sousa def. Sebastian Rodriguez via 3×0
FEMALE DIVISION
Although Brenda Wunner will have certainly gained some fans with her submission-hunting skills this weekend, all eyes were on ADCC silver medalist Brianna Ste-Marie, who made her gi debut since reaching the black belt level. Ste-Marie dominated both her weight and open weight classes with ease and was one of the most interesting players to watch throughout the event. Definitely hope to see her back to the fighting pajamas soon.
Featherweight Semi-Final & Final:
– Brenda Wunner def. Rachel Nelson via Triangle armlock
– Brenda Wunner def. Carolina Ochotorena via Botinha
Female Middleweight Final:
– Brianna Ste-Marie def. Ana Nascimento via Choke from back control
Female Open Weight Round-Robin:
– Brianna Ste-Marie def. Heather Morgan via Katagatame
– Ana Nascimento def. Heather Morgan decision
– Brianna Ste-Marie def. Ana Nascimento via Katagatame