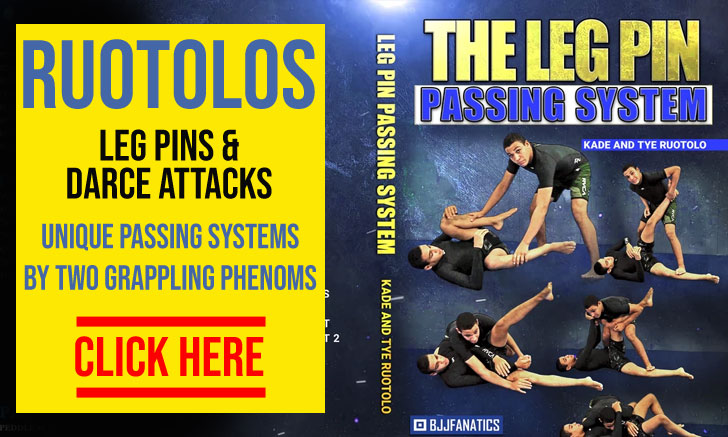 JANUARY 15, RIO DE JANEIRO, BRAZIL. The 2023 season is officially open for the International Brazilian Jiu-Jitsu Federation (IBJJF), a year that started with the Rio Summer International Open. This event has gained the reputation of being one of the toughest tournaments in South America.
This year's tournament was no exception, particularly given how 2023 appears to be a year for the revivalism of jiu-jitsu in Brazil. After a few years of local talent migrating to the US in droves, local teams are on the rise once again, thanks to the likes of Melqui Galvão's school severing its bond with Miami's Fight Sports and opening their own training center in São Paulo, Dream Art and Cicero Costha's maintaining a solid base in São Paulo, the birth and growth of team Frates – also in SP, as well as GFTeam continuing their tradition as one of Rio de Janeiro's powerhouses.
With such a varied landscape of talent to pick from, if you imagined the Rio Summer Open was a fun tournament to watch, you would be correct.
The Escola de Jiu-Jitsu Melqui Galvão brought their A team to the event with Fabricio Andrey leading the way for Brenda Larissa, Luiz Paulo, Welison Fernandes, Iago Siqueira, and Alessandro Botelho, all of which showed their tremendous talent. Siqueira took a gold medal at featherweight, Andrey closed the lightweight division with Botelho, Paulo took home a silver medal in a stacked middleweight division, and Larissa took gold in the light-featherweight category, despite the strong opposition shown by Eliana Carauni (Positive Jiu-Jitsu). A very positive showing for the squad.
From GFTeam, despite having a fair few of the squad's new generation competing, only Pedro "Bombom" Alex came out with gold, a double gold, no less. Although impressive on the mats, few looked better than Pedro Maia (Six Blades) at middleweight. Maia has been on the rise for the past couple of years and keeps proving why he is among the top-ranked middleweights in the nation. To win the 82-kilo weight class Maia took out 3 big names Lucas Tres, Luiz Paulo, and Guilherme Fernandes, and did so in style.
Similar to what Maia did at 82, so did Lucas Gualberto in the medium-heavyweight division. The Dream Art frontman beat three men on his path to gold, including the highly-rated Leon Brito (BTT) and the ascending Brazilian star, Yuri Rodrigues (Clube Feijão).
LIGHT-FEATHER WEIGHT
#1 Cleber Sousa (Almeida JJ)
#2 Welison Fernandes (Melqui Galvão)
#3 Diego Vieira (CTRMR)
#3 Igor Ribeiro (Nova União)
FINAL:
– Cleber Sousa DEF. Welison Fernandes via Triangle
FEATHER WEIGHT
#1 Iago Siqueira (Melqui Galvão)
#2 Thiago Herzog (Alliance)
#3 Fernando Favari (GFTeam)
FINAL:
– Iago Siqueira DEF. Fernando Favari via Choke from the back
LIGHT WEIGHT
#1 Alessandro Botelho (Melqui Galvão)
#2 Fabricio Andrey (Melqui Galvão)
#3 Renan Bezerra (Double Five)
#3 Thierry Faria (GFTeam)
FINAL:
– Team Close Out
MIDDLE WEIGHT
#1 Pedro Maia (Six Blades)
#2 Luiz Paulo (Melqui Galvão)
#3 Raul Basílio (Almeida JJ)
#3 Lucas Tres (Atos JJ)
FINAL:
– Pedro Maia DEF. Luiz Paulo via Advantages (2×2 pts)
MEDIUM-HEAVY WEIGHT
#1 Lucas Gualberto (Dream Art)
#2 Yuri Rodrigues (Clube Feijão)
#3 Leon Brito (BTT)
#3 Wallison Oliveira (Guigo JJ)
FINAL:
– Lucas Gualberto DEF. Yuri Rodrigues via 4×0
HEAVY WEIGHT
#1 Vital Neto (Frates)
#2 Marcos Carrozzino (GFTeam)
#3 Jeancemy Santos (Headstrong Team)
#3 Caique Rodrigues (Alliance)
FINAL:
– N/A
SUPERHEAVY WEIGHT
#1 Elionai Braz (Crézio Lutas)
#2 Vinicius Lessa (Esporte Dez)
#3 Victor Costa (HBT)
#3 Felipe Garcia (Checkmat)
FINAL:
– Elionai Braz DEF. Vinicius Lessa via Penalty
ULTRAHEAVY WEIGHT
#1 Pedro Alex (GFTeam)
#2 Cleyton Flores (Team Cruz)
#3 Diogenes Santos (Gracie Barra)
#3 Luiz Bonfim (Double Five)
FINAL:
– Pedro Alex DEF. Cleyton Flores via Decision
OPEN WEIGHT
#1 Pedro Alex (GFTeam)
#2 Wallison Oliveira (Guigo JJ)
#3 Lucas Gualberto (Dream Art)
#3 Cleyton Flores (Team Cruz)
FINAL:
– Pedro Alex DEF. Cleyton Flores via Decision
LIGHT-FEATHER WEIGHT
#1 Brenda Larissa (Melqui Galvão)
#2 Nathalie Gomes (Everaldo Penco)
#3 Eliana Carauni (Positive Jiu-Jitsu)
FINAL:
– Brenda Larissa DEF. Nathalie Gomes via Choke from the back
FEATHER WEIGHT
#1 Thauany Xavier (Gracie Barra)
#2 Karen Terra (CTMR)
#3 Patricia Silva (Double Five)
#3 Thaina Wisniewski (GFTeam)
FINAL:
– Thauany Xavier DEF. Karen Terra via Arm in Ezekiel
LIGHTWEIGHT
#1 Maynne Correa (Gracie Barra)
#2 Thatiane Figueiró (Gracie Barra)
FINAL:
– Maynne Correa DEF. Thatiane Figueiro via 6×0
MEDIUM-HEAVY WEIGHT
#1 Welma Santos (Cei JJ)
#2 Geovana Malta (Equipe Hugo Velasco)
#3 Larissa Martins (Dream Art)
#3 Suelen Desterro (Double Five)
FINAL:
– Welma Santos DEF. Geovana Malta via 5×0
OPEN WEIGHT
#1 Izadora Silva (Dream Art)
#2 Geovana Malta (Equipe Hugo Velasco)
#3 Suelen Desterro (Double Five)
#3 Thaina Wisniewski (GFTeam)