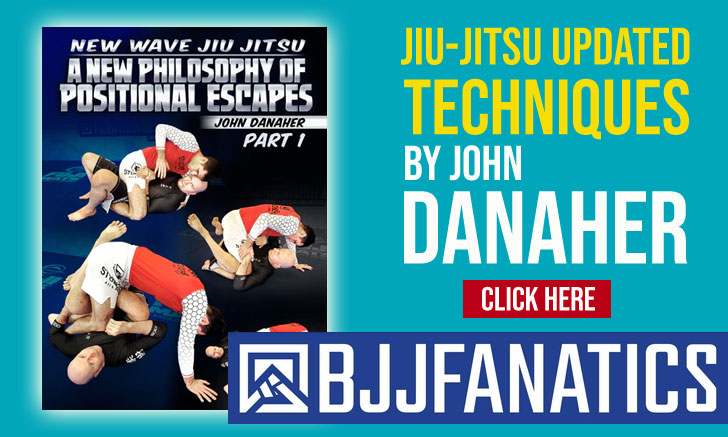 Forged in the United Kingdom, Polaris started in 2015 by bringing a variety of well established athletes from different styles and generations. Multiculturalism was the key to Polaris success last year, and they have not rested on their laurels. The Polaris 3 card is better than ever before.
With their 3rd event already set for April 2 in Poole – South of England the card, of the event has now been revealed in full. Below are the match-ups for this incredible grappling event.
GEO MARTINEZ vs DAN COVEL (no-gi)
West coast athlete Geo Martinez vs East Coast jiu jitsu representative, Dan Covel. We don't know much about Covel at this point, just that he is a Phil Migliarese black belt who operates out of Brooklyn, New York. Martinez on the other hand, is a familiar face. A highly entertaining grappler, with tons of creativity in movement and technique, Geo is also regarded as the most talented black belt produced by coach Eddie Bravo under the 10th Planet jiu jitsu system.
GEZARY MATUDA VS LAURENCE FOUILLAT (gi)
Another very interesting match-up for Gezary Matuda, who is a "repeat offender" at these Polaris events. Last year Matuda shocked the world by submitting 8x world champion Michele Nicolini in 7 seconds. This time the Brazilian arm collector will have another legend in sight, the French Laurence Foulliat Cousin – first non Brazilian female to earn a world title at black belt.
JOAO MIYAO vs YUKI SASA (gi)
One of the "sleepers" in this card, the Miyao x Sasa match-up has a lot of interesting factors. A clash of iconic guard players who defined their respective generations, and a grappling classic: "Brazil vs Japan". Although Joao is a clear favorite, don't count Yukinori Sasa out. Sasa is a highly accomplished grappler, having earned his black belt back in 2005 after winning the IBJJF World Championship in dominant fashion. He is a lasso guard expert, who loves to take the back and finish from there, much like Miyao. Both grapplers have a very high submission ratio, and we shouldn't expect this match to go the full 15 minutes.
JONATHAN SATAVA vs DARRAH O'CONNELL (no-gi)
A classic jiu jitsu battle between two of the most traditional jiu jitsu schools in the world: Alliance vs Gracie Humaitá. Both black belts have experience in submission only events, and are well known for their awesome guillotines. Much like we predicted on the Miyao/Sasa match, we do not expect this duel of USA vs Ireland will end in a draw, someone is most certainly getting choked out!
BRUNO FRAZATTO vs GIANNI GRIPPO (gi)
The top of the featherweight division separated by 1 generation. One of the pioneers of the berimbolo (Bruno) going up against the modern day guard player (Gianni). In a first analysis, we could say that none of the two is a submission "go getter" and both tend to be strategic guard players. Nonetheless these are two of the most accomplished grapplers in the world, and Frazatto has looked outstanding since his return to the gi from his (nearly) 3 year hiatus for MMA. A close match ahead.
EDDIE CUMMINGS vs AUGUSTO "TANQUINHO" MENDES (no-gi)
Eddie Cummings is perhaps one of the most celebrated grapplers by the US grappling community, particularly in the no-gi circuit. A very capable member of the Renzo Gracie Academy, Cummings is known for his heelhook expertise and his butterfly guard. He will be facing former featherweight World Champion Augusto Mendes, who handed Cummings his first loss at black belt back in 2015 at the ADCC 1/4 finals. Tanquinho is certainly the more accomplished grappler, but this match posts an interesting nuance for Mendes, who is known for as a points focussed athlete.
AJ AGAZARM vs JAKE SHIELDS (no-gi) – match analysis here
Another incredible match-up ahead, two jiu jitsu black belts with wrestling credentials who love to scramble. Don't expect any butt-scooting on this one. Jake is a former ADCC bronze medallist and has submitted big names in a grappling context as well as in mixed martial arts (MMA). Agazarm is very well known in the jiu jitsu circuit, an accomplished athlete and a mediatic figure of our sport. Very possibly the event's show stealer.
GARRY TONON vs ROUSIMAR "TOQUINHO" PALHARES (no-gi) – match analysis here
Tonon had mentioned previously how this would be a dream match-up for him and Polaris delivered just that. A duel of absolute footlock savages . It is impossible to foresee this ending in anything else other than a brutal submission. Tonon will be giving up a substantial amount of weight.
Polaris 3 undercard:
Keith Mackenzie vs Jeff Lawson
Greg Creel vs Vinicius de Castro
Micah Atkinson vs Alain Pozo
Travis Newaza vs Ben Dyson
Adam Adshead vs Phil Harris
More information:
Polaris WB: polaris-pro.org
Polaris FB: facebook.com/polaris.pro.jiujitsu
Event address:
Lighthouse
Poole's Centre For The Arts
21 Kingland Road
Dorset
BH15 1UG