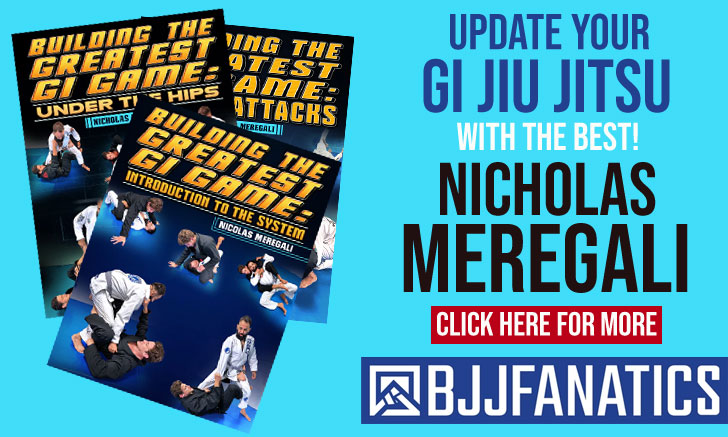 Mayko Araújo is a Brazilian jiu jitsu black belt under Leonardo Vieira, being also one of the top representatives of the Checkmat team in the United States. A medallist in tournaments such as the IBJJF World No-Gi and Pan American No-Gi Championship, Mayko has also worked as an instructor at the Checkmat Headquarters in California, USA later going on to become the co-founder of the team's main affiliation in Idaho together with his wife Karen Antunes.
Mayko Araújo Jiu Jitsu
Full Name: Mayko de Araujo Girotto Borges
Nickname: N/A
Lineage: M. Maeda > Carlos Gracie > Helio G. > Rolls G. > Romero Cavalcanti > Leonardo Vieira > Mayko Araújo
Main Achievements:
IBJJF Chicago Spring Open Champion (2016)
IBJJF Houston Open Champion (2016)
IBJJF Chicago Summer Open Championship Runner-up (2016)
IBJJF South Brazil Championship Runner-up (2012)
IBJJF Chicago Open No-Gi Championship 3rd Place (2016**)
IBJJF World No-Gi Championship 3rd Place (2012)
IBJJF Pans No-Gi Championship 3rd Place (2016/2015)
USJJF/IBJJF American Nationals Championship 3rd Place (2016)
IBJJF Dallas Open Championship 3rd Place (2016/2014)
IBJJF San Francisco Open Championship 3rd Place (2015)
* Absolute
** Weight and absolute
Favorite Position/Technique: Half Guard
Weight Division: Peso Pluma (64,00 kg / 141.5 lbs)
Team/Association: Checkmat
Mayko Araújo Biography
Mayko Araújo was born on March 19, 1987 in the capital of Brazil – Brasilia, DF.
Interested in combat sports from when he was a child, Mayko entered karate at the age of 9 – a martial art he practiced for a few years. In 2001 the reputation of an 'unbeatable' combat style reached Araújo's ears through some friends who were discussing Royce Gracie's achievements inside the octagon during the early Ultimate Fighting Championships (UFC). Mayko was curious and sought out tapes of these matches in the United States, being sold to the efficiency of this fighting system he signed on to a BJJ gym not long after.
Mayko's first instructor was Erico Pereira though his tuition was soon passed on to Ronny Lis, the man who promoted Araújo from blue to brown belt. As a brown belt Araújo started training with the legendary Leonardo Vieira who awarded him his black belt on December 2011.
While climbing the ranks of jiu jitsu, Mayko Araújo jump-started his coaching career in his native Brasília. It was in this environment that Araújo met Karen Antunes, who started as his student in 2009 and later became his wife – as well as one of the most accomplished female athletes in the world.
In 2014 Leonardo Vieira invited Mayko and Karen to the United States to help him set his California based academy. The Araújo family lived in with the Vieira's (Leonardo and wife Gle) until they found their ground, and once Checkmat HQ was set in the US the couple moved to Minnesota to establish yet another Checkmat affiliate.
After their first 3 years spent between California and Minnesota, in 2017 Mayko Araújo and Karen Antunes celebrated their stay in the US by setting an academy of their own, in Idaho.
Cover photo taken by Kakuto Challenge.
Mayko Araújo vs Luis Pinto