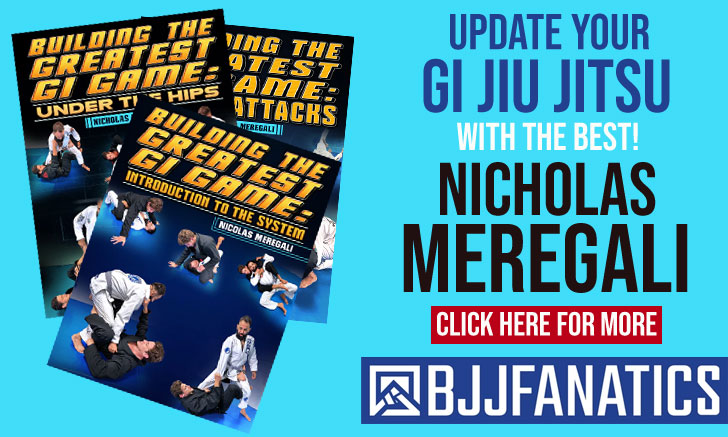 AUGUST 21, 2023, KAZAKHSTAN, held another edition of the AIGA Champions League, an event that is currently going on in its second season. Featuring a Team Vs. Team tournament with an individual match ruleset similar to the extinct ACBJJ (3-round matches & rules favoring stand-up action), this weekend's AIGA no-gi grappling semi-finals was set in a round-robin style team clash between the following squads:
– ABDULMANAP NURMAGOMEDOV MARTIAL ARTS SCHOOL – gym named after Khabib Nurmagomedov's father, located in Makhachkala, Dagestan which featured an assortment of MMA athletes with heavy grappling backgrounds.
– UNIVERSAL FIGHTERS – The winners of AIGA's previous tournament, this is one of Russia's biggest MMA teams with branches spread all around the country. This squad featured a few Dagestani athletes also, mostly MMA athletes with various submission grappling backgrounds.
– AL LEONE – a no-gi apparel brand based in China whose owner gathered a few athletes from all around the world, mostly from East Asia & Oceania. Among the biggest names here were Daiki Yonekura, Jozef Chen, and Kenta Iwamoto.
– MODOLFO – the All-Star team of the event and the reason why so many grappling fans gained an interest in the tournament. This group of extraordinary athletes gathered by ADCC chief promoter, Mo Jasim, and named after Mr. Jasim's nickname (Modolfo) brought forth a squad consisting mostly of ADCC veterans (the sport's most important event), which included ADCC champion Giancarlo Bodoni, and bronze medalist Dante Leon, to name a few.
Although most in the Western world put Modolfo's side as the clear favorite, the task was not as easy as many would have assumed at first glance. The squad did very well during their first day, winning decisively their opening two rounds but did succumb to AIGA's current champions, Universal Fighters, on Day 2 in a very fun and eventful clash. Despite this loss, Jasim's side pulled through and will be competing in the final in December due to their overwhelming number of submissions (12) after being at a draw in numbers of points with team UF & Nurmagomedov (check the bottom of the page to read the final team standings).
One of the strong points of the event was the chance to assess the grappling prowess of athletes who compete exclusively outside of the jiu-jitsu circuit. Out of the many outstanding grapplers on display this weekend Gairbek Ibragimov certainly stood out. The Universal Fighters competitor looked outstanding in the event putting on an excellent combination of physical prowess, submission defense, and offense. Also in Team Universal Fighters, Teemev Magomedbek & Abdulaev Ruslan certainly made a name for themselves this weekend.
TEAM NURMAGOMEDOV (5) VS. UNIVERSAL FIGHTERS (2)
65KG – Agashirinov Artur def. Zaur Ahmedov via Decision (TN)
76KG – Bagir Gasratov def. Kaitmazov Rashid via Points (TN)
+91KG – Abdullaev Ruslan def. Ibramigov Magomed via Points (UF)
83KG – Davud Magomedov def. Adilov Abduzhalil via Tech Sub (TN)
91KG – Murad Ramazanov def. Abdulaev Gadzhimurad via Points (TN)
60KG – Shahbanov Magomed def. Alikhan Igembek via RNC (UF)
70KG – Alibekov Gadzhimurad def. Gairbek Ibragimov via Decision (TN)
TEAM MODOLFO (6) VS. AL LEONE (1)
+91KG – Luke Griffith def. Kaya Rudolph via RNC (TM)
70KG – Fabricio Andrey def. Xu Huai Qing via Shoulder lock (TM)
65KG – Daiki Yonekura def. Zach Kaina via Decision (AL)
60KG – Breno Peterson def. Gari Tang via Decision (TM)
91KG – Giancarlo Bodoni def. Kemal Akagunduz via RNC (TM)
83KG – Izaak Michell def. Jozef Chen via Points (TM)
76KG – Dante Leon def. Kenta Iwamoto via Armbar (TM)
TEAM MODOLFO (6) VS. TEAM NURMAGOMEDOV (1)
60KG – Alikhan Igembek def. Breno Peterson via Inside heel hook (TN)
70KG – Gabriel Sousa def. Kurban Kadiev via Points (TM)
83KG – Izaak Michell def. Shamil Shikhshabekov via Armbar (TM)
65KG – Zach Kaina def. Khalid Asildarov via Inside heel hook (TM)
91KG – Giancarlo Bodoni def. Murad Ramazanov via Verbal tap (TM)
+91KG – John Hansen def. Ibramigov Magomed via Verbal tap (TM)
76KG – Cole Abate def. Ataj Murzaev via Inside heel hook (TM)
UNIVERSAL FIGHTERS (4) VS. AL LEONE (3)
60KG – Teemev Magomedbek def. Garie Tang via RNC (UF)
70KG – Gairbek Ibragimov def. Xu Huai Qing via Katagatame (UF)
+91KG – Daniel Schuardt def. Lukashevich Roman via Inside heel hook (AL)
65KG – Shahbanov Magomed def. Daiki Yonekura via Points (UF)
76KG – Kaitmazov Rashid def. Ozgur Hanay via Points (UF)
91KG – Kaya Rudolph def. Abdulaev Gadzhimurad via Inside heel hook (AL)
83KG – Jozef Chen def. Adilov Abduzhalil via Aoki lock (AL)
TEAM NURMAGOMEDOV (4) Vs. AL LEONE (3)
+91KG – Daniel Schuardt def. Ibragimov Magomed via Outside heel hook (AL)
83KG – Jozef Chen def. Davud Magomedov via Inside heel hook (AL)
65KG – Daiki Yonekura def. Agashirinov Artur via Inside heel hook (AL)
60KG – Alikhan Igembek def. Garie Tang via Armbar (TN)
70KG – Alibekov Gadzimurad def. Xu Huai Qing via Points (TN)
91KG – Murad Ramazonov def. Kemal Akagunduz via Kimura (TN)
76KG – Bagir Gasratov def. Ozgur Hanay via Cloverleaf (TN)
UNIVERSAL FIGHTERS (4) VS. TEAM MODOLFO (3)
60KG – Teemev Magomedbek def. Breno Peterson via RNC (UF)
+91KG – Abdulaev Ruslan def. Luke Griffith via Points (UF)
83KG – Dante Leon def. Adilov Abduzhalil via Armbar (TM)
65KG – Shahbanov Magomed def. Zach Kaina via Points (UF)
91KG – Giancarlo Bodoni def. Abdulaev Gadzhimurad via Inside heel hook (TM)
76KG – Cole Abate def. Kaitmazov Rashid via Inside heel hook (TM)
70KG – Gairbek Ibragimov def. Fabricio Andrey via Decision (UF)
Totals Standings After Tournament
#1. Team Modolfo 2-1 (12 submissions)
#2. Universal Fighters 2-1 (4 submissions)
#3. Team Nurmagomedov 2-1 (4 submissions)
#4. Al Leone 0-3