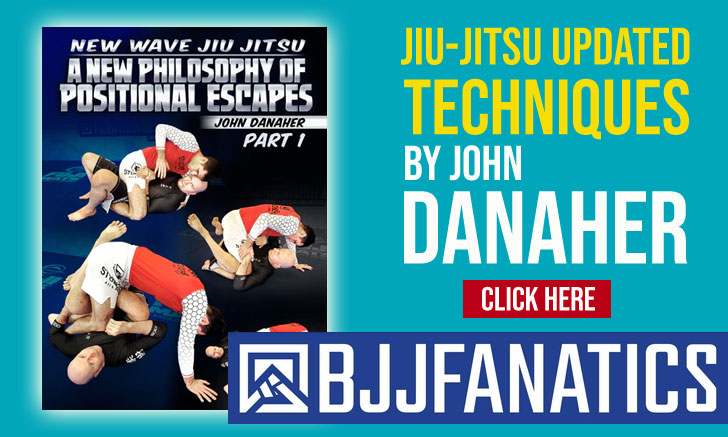 Another amazing event opening up IBJJF's Calendar. The International Brazilian Jiu Jitsu Federation is widely regarded as the top organization for the sport, and it has consistently improved the European Open, year by year since opening the event 10 years ago. The athletes put on a great show, and it was interesting to watch relative black belt newcommers, such as Jackson Sousa, the Myiao brothers cement their status as podium sharks.
Former team mates, Yuri Simões and Jackson Sousa were on a tear winning oponent after oponent in exciting fashion before meeting in both the absolute division's semi finals and the finals of their weight division (heavyweight). In the open weight division Yuri showed better judo, winning his fight by way of "fireman's carry". A throw that got him the 2 point lead, a lead with which he finished the remaining time. On the heavyweight final Jackizinho put their personal score back to even level winning with a takedown (2×0)
BJJ European Results 2014 – Men's Finals
Rooster/Galo
Caio Terra vs. Koji Shibamoto
As expected the heavy favorite Caio Terra defeated Koji Shibamoto. The current world champion Caio Terra has been on a tear and was a tall order for the very game Japanese fighter, winning by 3 advantages to 0.
Light-feather/Pluma
João Miyao vs. Jose Thiago Barros
Two team mates produced in the once unknown academy of Cicero Costha. João and Barros declared a "gentleman's agreement" and didin't fight, leaving with the points for the team.
Feather/Pena
Rafael Mendes vs. Paulo Miyao
Paulo Miyao sacrificed himself for the team leaving his brother João and his team mate Thiago Barros on his usual weight division to climb to featherweight and win a few more points for the team. The game plan was executed well, meeting his friend Rafael Mendes on the final, a fighter in which Paulo mirrors a lot of his techniques. The more experienced (and naturally heavier) Rafael confirmed the favoritism, winning against the rookie black belt Miyao by 3×0 – guard pass.
Light/Leve
Michael Langhi vs. Francisco Iturralde
Team mates Langhi and Iturralde had their work cut out with a few of the usual big names out of this competition, including the current world champion Leandro Lo who was preparing for his fights at Copa Podio and JT Torres who moved up a weight class.
Middle/Medio between
Claudio Calasans vs. JT Torres
A very even fight on paper was confirmed on the mats, the two Atos representatives decided to compete (Claudio trains mainly in his home town, at the Calasans Camargo gym while JT trains mainly in the California head quarters). The fight ended in a draw (2×2) and the referee decision went to Calasans.
Medium-Heavy/Meio Pesado
Renato Cardoso vs. Thiago Sá
Renato Cardoso has been in top form this year placing on the podium twice last week at the World Pro Cup trials in Brazil. Now the Checkmat stud hit another podium, this time with his team mate Thiago Sá. The two closed the brackets in a gentleman agreement as the team points were at this point gathered.
Heavy/Pesado
Jackson Souza vs. Yuri Simões
Jack may have lost on the open weight match on Saturday, but Sunday was all about Sousa. The younger fighter decided to test Yuri's stand up game again, but this time did so successfully, winning the fight by 2×0 (takedown).
Superheavy/Super Pesado
Lucio Lagarto vs. Rafael Lovato Jr
Lagarto is always a force in the European open, he confirmed his consistency in the tournament with another gold medal, this time over the slight favorite Lovato Junior by two points to zero (sweep).
Ultraheavy/Pesadíssimo
Rodrigo Cavaca vs. Ricardo Evangelista
The charismatic "Jegue" of GFTeam could not overcome the current ultra heavyweight world champion Cavaca, losing by 4 points to 2. Cavaca managed to collect another gold medal, his first of 2014 and his first on an IBJJF tournament, under the new team Zenith BJJ.
Open Weight/Absoluto
Alexander Trans vs. Yuri Simões
Trans makes history in 2014, 10 years after the European Open was created by being the first European competitor to win the black belt male open weight division. He won in style with an armbar, defeating Yuri Simões. Yuri managed to reach the final of both his weight class and the absolute, but lost in both instances.
How the finalists reached the final.
Yuri Defeared Oliver Geddes
Yuri Defeated Igor Silva
Yuri Defeated Jackson Sousa (2×0)
Trans Defeated Thomas Johanssen (foot lock)
Trans Defeated Fabiano Leite (advantages)
BJJ European Results 2014 – Women's Finals
Light/Leve
Laurence Cousin vs. Andrea de Souza
The veteran French competitor, and former world champion Laurence Cousin beat Andrea de Souza by 6×0.
Middle/Médio
Vanessa Oliveira vs. Ida Hansson
With a sharp guard, Vanessa Oliveira became the middle weight black belt champion after 5-2 win (advantages) on Ida Hansson.
Medium Heavy/Meio Pesado
Luanna Alzuguir vs. Janni Larsson
The same match as the Absolute semi finals and the same winner. Luanna Alzuguir is the medium-Heavy champion with a 2-0 win on Janni Larsson.
Open Weight/Absolute
Luanna Alzuguir vs Ida Hansson
Luanna came to the final with a slight favoritism, a favoritism she confirmed with a win by a narrow 2 points (sweep).