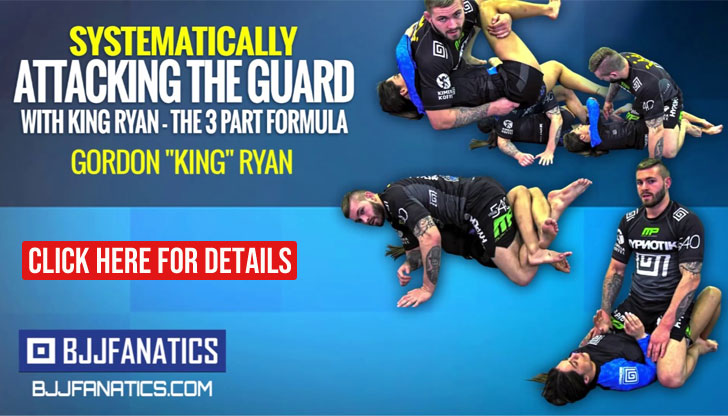 The recent measure taken by the United Arab Emirates Jiu Jitsu Federation's (UAEJJF) of limiting the men's ultra-heavyweight division to 110kg (242.5lbs) has caused plenty of debate across all social media streams, throughout jiu jitsu's community.
The main argument posed by the sport's fans has been the core of jiu jitsu's ethos, in which the smaller person can defeat a larger opponent through accurate technique. But has this belief translated well to BJJ's sporting environment?… And at what cost?
To clarify this new weight limit directive, we contacted Rodrigo Valério, one of UAEJJF's top executives and event coordinator who explained that the decision was made to "protect the physical and moral integrity of the athletes".
He started by exemplifying that weight limits exist in many different martial arts. Including Olympic wrestling and even the UFC. "We have kept an average of 7-9kg weight limit between our categories. The 94kg to 110kg has a 16kg weight difference, which we feel can already affect the athletes performance" said Valério.
Rodrigo also explained that the federation organizes events all across the world, and keeps a very close eye on injury rates and health issues: "There have been many cases in tournaments [that led to the decision]. I can quote a few that took place in one single tournament recently. We had an athlete who weighed 192kg [423.2lbs] and was a former judoka. He won his weight class and the absolute, but sent 5 people to the hospital. One with a broken rib, another with a rib injury also, one with a dislocated shoulder, one who passed out and another with a busted knee. We also had a blue belt of 140kg [308.6lbs] who jumped guard on a 80kg athlete and bent his knee backwards. The UAEJJF plays an important role in keeping the athletes safe, and we had adapted a few rules in the lower belts before."
He continued by giving an example of a strong competitor such as Marcus Buchecha, who could take on a 190kg black belt, but as the lower weight classes match up against a bigger guy in the absolute division, or in the more advanced age categories, the risk of injury is eminent.
NEW WEIGHT CLASS FOR 2017 & FEMALE WEIGHT LIMIT
But rest assured that the UAEJJF's intent is not to ostracise athletes of any weight. The federation is studying the options:
"We are doing our homework for the upcoming seasons, particularly the option of opening a 110kg to 130kg weight division. This will be according to each tournament's needs". Rodrigo also mentioned that "our studies show two strong trends when the athletes reach these higher weight limits. They are: the matches often finish by advantages and a big number is stopped due to medical intervention. The need to open a category for this minority group exists, always respecting certain weight parameters."
Valério went on to explain how the federation has been working directly with the Olympic committee and institutions linked with the prestigious sporting organization, as well as with WADA. We should expect to see more rulings to come out for 2017, some of which will affect the way the athletes cut weight before the official weigh-ins. "Every athlete should have the right to take part in our sport in a healthy and safe environment."
In his closing statements, Valério explained that the female division will also see a weight limit which will be officially announced soon, and which will cut the current "70kg and above" category limit down to a 90kg (198.4lbs) ceiling. A directive that would possibly stop athletes such as Gabi Garcia, Joaquina Bonfim or current Abu Dhabi World Pro open weight champion Tayane Porfirio.
Cover photo taken by Callum Medcraft of Jiu Jitsu Style Magazine.