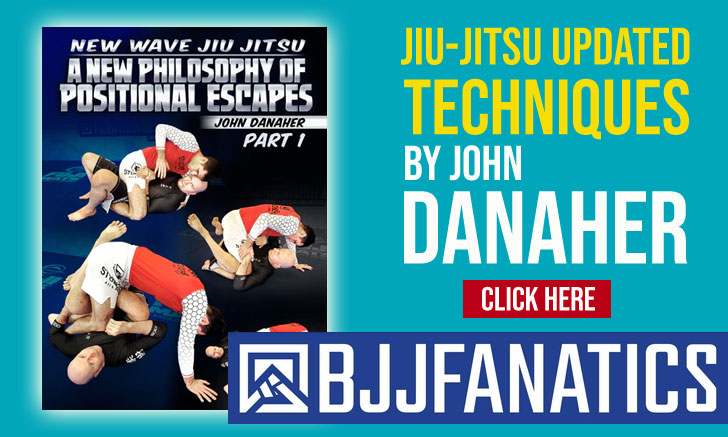 APRIL 28, 2018 Abu Dhabi – United Arab Emirates housed the final day of competition for the UAE Jiu Jitsu Federation's World Pro, one of the biggest grappling tournaments on this sport's international circuit.
The "only two athletes of the same nationality" rule imposed by this event, which does not allow two competitors from the same country to meet in the finals, resulted in one of the most diverse adult black belt podiums in an event of this magnitude. Where we would usually see a medal tally overwhelmingly dominated by Brazilian and US athletes, we saw instead high numbers of European challengers in both the female and male divisions.
From all this European talent on deck today, two names stood out the most. That of Espen Mathiesen who had an absolutely flawless tournament in arguably the toughest bracket of the entire event, and brown belt Amal Amjahid of Belgium who has an incredible future ahead of her.
Other very positive performances by the European Squad belonged to Ffion Davies of Wales, who had an incredible run being stopped on the final by Bianca Basilio in a razor sharp close match decided by the referees. Also Adam Wardzinski and Marta Szarecka of Poland (2nd Place) as well as Serena Gabrielli (Italy 3rd), Nelton Pontes (Portugal 4th), Thomas Halpin (Ireland 4th), Charlotte Von Baumgarten (4th Germany) and Ane Svendsen (4th Norway).
Below are the results of the final matches at the Abu Dhabi World Pro.
49 KILOGRAM DIVISION
Final Match:
– Mayssa Bastos defeated Livia Gluchowska by choke from the back
3rd Place Match:
– Serena Gabrielli defeated Sofia Amarante by 2×2 pts, 1×0 advantage
55 KILOGRAM DIVISION
Final Match:
– Amal Amjahid defeated Amanda Monteiro by choke from the back
3rd Place Match:
– Talita Alencar defeated Itzel Bazua aguilar by submission
62 KILOGRAM DIVISION
Final Match:
– Bianca Basilio defeated Ffion Davies by referee decision (0x0 pts)
3rd Place Match:
– Larissa Paes defeated Charlotte Von Baumgarten by 2×0 pts
70 KILOGRAM DIVISION
Final Match:
– Ana Carlina Vieira defeated  Jessica Swanson by 9×0 pts
3rd Place Match:
– Thamara Silva defeated Ane Svendsen by 0x0 pts, 3×2 advantages
90 KILOGRAM DIVISION
Final Match:
– Angelica Galvão defeated Marta Szarecka by choke from mount
3rd Place Match:
– Jessica de Andrade defeated Jonna Konivuori by 2×0 pts
56 KILOGRAM DIVISIONnnn

Given that this was a 5 man division, the UAEJJF did a "round robin" style tournament, which was decided yesterday in a Round Robin style event. The standing ended the following way:
1st. José Carlos Lima
2nd. Rodnei Barbosa
3rd. João Carlos Kuruoka
62 KILOGRAM DIVISION
Final Match:
– João Miyao defeated Wanki Chae by 7×2 pts
3rd Place Match:
 – Hiago George defeated Mani Tavanaei by 0x0 pts, 2×1 advantages
69 KILOGRAM DIVISION
Final Match:
– Paulo Miyao defeated Gianni Grippo by 2×2 pts, 2×1 advantages
3rd Place Match:
– Ali Munfaredi defeated Thomas Halpin by 4×2 pts

77 KILOGRAM DIVISION
Final Match:
– Espen Mathiesen defeated Jake Mackenzie by violin armlock (short grip) from triangle
3rd Place Match:
– Jaime Canuto defeated Jonathan Satava by 0x0 pts, 2×0 advantages
85 KILOGRAM DIVISION
Final Match:
– Isaque Bahiense defeated Faisal Al Ketbi by 2×0 pts
3rd Place Match:
– Gustavo "Braguinha" defeated William Dias by 2×0 pts
94 KILOGRAM DIVISION
Final Match:
– Felipe Pena defeated Adam Wardzinski by 4×0 pts
3rd Place Match:
– Helton Jose defeated Basel Fanous by submission
110 KILOGRAM DIVISION
Final Match:
– Erberth Santos defeated Lucio "Lagarto" Rodrigues by 9×0 pts
3rd Place Match:
– Igor Silva defeated Nelton Pontes by 0x0 pts, 2×0 advantages