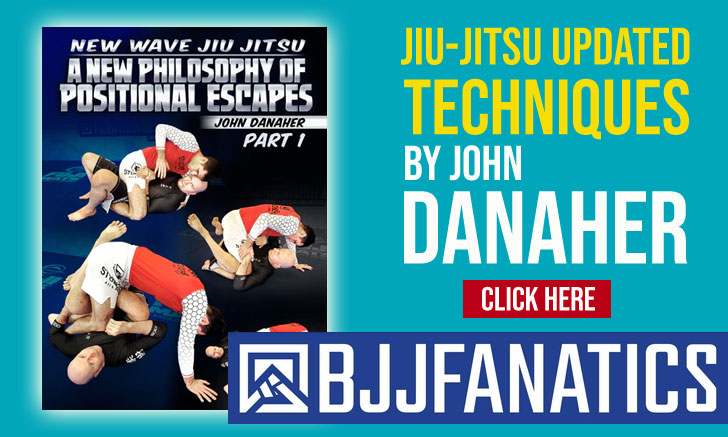 As the Abu Dhabi World Pro Championship advanced from the open weight division (yesterday 21st of April) on to the regular weight classes of the black belt category, many interesting challenges laid ahead of jiu jitsu's most prominent competitors. And although upsets were foreseen on the horizon, most grappling fans wouldn't have imagined the level of turmoil revealed during the tournament.
Below is a short description of how the events unfolded during the Abu Dhabi World Pro Championship, 2nd day of black belts:
62KG DIVISION
Final (tomorrow): Joao Miyao vs Hiago George
In the smallest division of the World Pro (no pun intended), the two Cicero Costha black belts will meet once again for top spot and the prize money, as they had at the Rio de Janeiro Grand Slam earlier in 2015. Joao had a very close match with Rodnei Barbosa in the 1/4 finals, going through near the end (4×2), choking his next opponent – Wellington Lima in the semi.
69KG DIVISION
Final (tomorrow): Paulo Miyao vs Márcio André
In a very competitive weight class we witnessed one of the heavy favorites, Gianni Grippo, losing in the second round to the always strong Rafael Mansur. Márcio André proved to be in incredible shape for the tournament. After losing a close battle against Felipe Pena yesterday in the absolute division, André opened up with a first round win over Lee Ting of 39×0 (!), going on to defeat tough opponents such as Italo Lins (9×2) and the aforementioned Mansur (6×0).
Miyao was also in terrific form, submitting all his challenges from back control.
77KG DIVISION
Final (tomorrow):  Gabriel Arges vs Roberto Satoshi
Incredible final ahead for tomorrow! These two were on a roll with Arges beating the super talented Jhonny Loureiro, André Almeida and the English challenger Sam Gibson and Satoshi mauling through the division, beating big names such as Luan Carvalho and AJ Agazarm.
A special mention to Agazarm and Luan who defeated the odds and took down some big names during their campaign. With a very cleaver guard pulling strategy, AJ beat none other than ADCC Champion Davi Ramos (2×0) and Brazilian national champ Felipe César (2×0) as well as Kevin Mahecha (2×0), while Luan had the most controversial match of the day against Lucas Lepri.
In the match against Lepri, Carvalho was ahead by two advantages near the end. After a scramble from a guard passing attempt by Carvalho, the referee awarded 2 phantom advantages to Lepri and raised his hand in the end of the match. In the back stage, after some vehement appeals from Luan,  the footage was revised and the referee's decision overturned in Carvalho's favour. Luan moved on to defeat Jonathan Satava on points before being submitted by Satoshi in the 1/4 final.
85KG DIVISION
Final (tomorrow): Leandro Lo vs Claudio Calasans
Thought this was the end of surprising results? There's more. Leandro had an "easy" path to the final, though Renato Cardoso proved to have done his homework against Lo's tricky guard, taking the NS Brotherhood athlete to a 0x0 draw, losing by 1 advantage but looking very impressive in his defeat.
Claudio Calasans very nearly got taken out by Abner Sousa, who almost swept and took the back of the Calasans Camargo/Atos competitor. In the end Claudio advanced to face Romulo Barral due to a penalty suffered by Sousa from an illegal grip (we assume). In the 1/4 final Calasans submitted Romulo Barral with a very tight knee bar. The first time Barral is submitted in over 3 years.
94KG DIVISION
Final (tomorrow): Felipe Pena vs Erberth Santos
Expect fireworks from this final, the second take of the historic match these two athletes had at this year's European Open. Pena took Andre Galvao out of the race with a strong performance, taking the Atos team leader down with what looked like a sasai tsurikomi ashi.
Erberth looked very accurate with his movement in his wins against Herico Hesley (6×0) and Faisal AlKetbi (4×0).
+94KG DIVISION
Final (tomorrow): Victor Honório vs Ricardo Evangelista
Many absences from this division after yesterday's open weight division which must have left a few of the athletes in the emergency room. Though visibly conserving his energy, Victor had a few strong performances to reach the final as had Evangelista who took Dany Gerard (0x0 ref. decision), Roberto Cyborg (0x0 – advantages) and Lucio "Lagarto" (0x0 ref. decision).
ABSOLUTE DIVISION
Final (tomorrow): José Junior vs Felipe Pena
Absolute Division Results Here.
FEMALE DIVISIONS, brown/black belts
55KG DIVISION
Final: Mackenzie Dern vs Marina Ribeiro
62KG DIVISION
Final: Bia Mesquita vs Bia Basilio
70KG DIVISION
Final: Priscilla Cerqueira vs Nathiely Jesus
+70KG DIVISION
Final: Fernanda Mazzelli vs Tayane Porfirio
Cover photo by Jiu Jitsu Style.