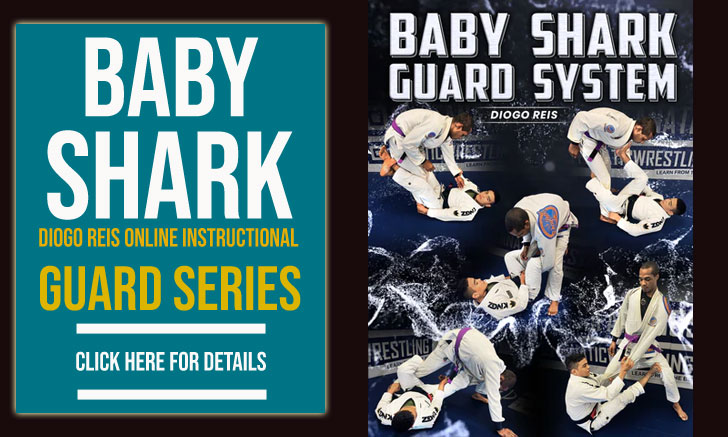 The famous Ginásio José Correa in Sao Paulo's Barueri held once again Brazil's most prestigious Jiu Jitsu tournament: CBJJ's Campeonato Brasileiro – Brazilian National Championship.
The gym gathered the countries biggest names who thrilled the audience with numerous incredible battles and some serious upsets. No upset was bigger than Alexandre Aparecido's submission win over 2016's Abu Dhabi World Pro champion Erberth Santos at the super heavyweight semi final.
The tournament's middleweight division cemented Jhonny Loureiro's status as the new big name developed by the Alliance squad. Loureiro had a great showing at the World Pro and showed he is in incredible shape for the IBJJF World Championships with a solid performance, stealing the title from Luan Carvalho.
Below are the full results from the Brazilian Nationals.
CBJJ BRAZILIAN NATIONAL CHAMPIONSHIP RESULTS
MEN'S DIVISIONS
ROOSTER 57KG
Rodnei Barbosa vs Juan Lopes
Barbosa defeates Lopes with a choke from the back
1 Rodnei Barbosa
2 Juan Lopes
3 Rafael Augusto
3 Felipe Giarolla
LIGHT-FEATHER 64KG
Hiago George vs Tiago Barros
Close out between team mates.
1 Hiago George/Tiago Barros
3 Marcos Suel Silva
3 Magno Mota
FEATHER 70KG
Paulo Miyao vs Isaque Paiva
Miyao beats Paiva by 10×4 pts
1 P. Miyao
2 Isaque Paiva
3 Fabio Caloi
3 Luciano Araújo
LIGHT 76KG
Michael Langhi vs Juan Caio Kamezawa
Close out between team mates.
1 Michael Langhi/Juan Caio Kamezawa
3 Theodoro Canal
3 Sandro Vieira
MIDDLE 82KG
Jhonny Loureiro vs Luan Carvalho
Loureiro beat Carvalho with a loop choke
1 Jhonny Loureiro
2 Luan Carvalho
3 William Dias
3 Claudio Caloquinha
MEDIUM HEAVY 88KG
Renato Cardoso vs Patrick Gaudio
Cardoso beats Gaudio on points
1 Renato Cardoso
2 Patrick Gaudio
3 William Lima
3 Ruan Oliveira
HEAVY 94KG
Guilherme Augusto vs Miguel Angel
Augusto beat Angel by 2×1 on advantages
1 Guilherme Augusto
2 Miguel Angel
3 Dimitrius Souza
3 Cassio Francis
SUPER HEAVY 100KG
Alex Aparecido vs Rodrigo Martins
Aparecido beat Martins by 1 advantage
1 Alex Aparecido
2 Rodrigo Martins
3 Erberth Santos
3 Felipe Bueno
Luiz "Big Mac" Theodoro vs Igor Schneider
Big Mac defeats Tigrao by 3×0 pts
1 Luiz Theodoto
2 Igor Schneider
3 Bruno Novaes
ABSOLUTE
Erberth Santos vs Rodrigo Cavaca
Erberth defeates Cavaca by 11×8 pts
1 Erberth Santos
2 Rodrigo Cavaca
3 Renato Cardoso
3 Victor Honório
WOMEN'S DIVISIONS
LIGHT FEATHER 53KG
1 Rayanne Santos
2 Anna Carolina Santos
3 Amanda Valle
3 Alliny Santos
FEATHER 58KG
1 Michelle Nicolini
2 Andressa de Souza
3 Glaciane dos Santos
MIDDLE 69KG
1 Luiza Monteiro
2 Barbara Gomes
MEDIUM HEAVY 74KG
1 Andressa Correa
2 Tania Mabel
PESADO 79KG
1 Samela Leite
2 Fernanda Mazelli
ABSOLUTE
1 Andressa Correa
2 Mackenzie Dern
3 Samela Leite
3 Fernanda Mazelli