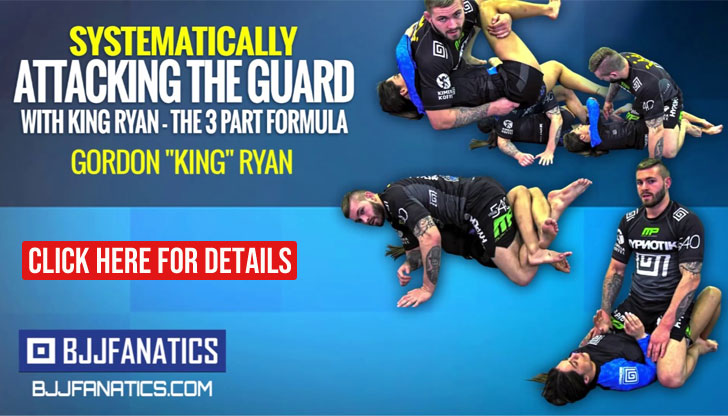 Monique Elias arrived like a hurricane, set to cause havoc in the women's division. Being forecasted by BJJ Heroes earlier this year as the #2 best prospect in jiu jitsu for 2015, it seems as though Monique has already seen it all at 25 years of age, and with less than one year experience at black belt.
Monique won many medals this year, including the Brazilian National, Pan American and Abu Dhabi World Pro titles, the top tournaments of the year so far. You could say (injuries aside) things have been working well for Elias, however, in an recent interview given to Tatame Magazine (in Portuguese), Monique announced that if she wins the world championship ahead, she will quit competitive jiu jitsu and seek an alternative career. This raises the question:
"Are there enough incentives to keep athletes in our sport"?
I guess if you have been involved with this sport for long enough, you will know the answer. Over the years too many grapplers have left jiu jitsu in search for those famous UFC dollars, leaving the sport they love behind, unable to make ends meet in a profession where they excel. The list is extensive and painful to look at from a jiu jitsu fan's perspective, to give you a glimpse it includes:
Ronaldo Souza "Jacaré" (2x black belt absolute champion)
Gilbert Burns "Durinho" (lightweight black belt world champion)
Bibiano Fernandes (3x black belt world champion)
Antonio Junior "Cara de Sapato" (black belt pan american champion)
Antonio Schembri "Nino" (2x black belt world champion)
Antonio Braga Neto (3x world champion)
These are the ones commonly known by mainstream grappling fans, but many more succumbed before emerging. Competitors such as Reinaldo Ramos, a prodigy of Kimura/Nova Uniao who won the World Cup back in 2002 in impressive fashion, with submission after submission against some of today's top black belts. Reinaldo left the sport shortly after to run a normal poorly paid job in order to help support his family. GF Team's José Carlos is another example. One of the greatest prospects in the lightweight division 5 years ago, (last we heard) he quit jiu jitsu to become a law enforcer. These are two names on an endless list.
But what can we do? The IBJJF is jiu jitsu's main federation, and although it has started developing Pro tournaments with cash prizes, they are not as consistent as the athletes would have hoped and they only tribute a few, the elite of the elite. Luckily this burden is not solely on the federation's back any longer, up on the horizon a new dawn for jiu jitsu has started making an appearance.
This new era comes in the shape of pro tournaments and promotions, such as Copa Pódio, Five Grappling (5 Super League), Polaris Pro and Metamoris. These organizations seem set to open the doors of a professional grappling circuit where athletes can remain in the sport and be able to provide for their loved ones. The professionalization of grappling may have plenty of consequences, such as bringing large investment towards the sport, raising awareness and social acceptance, which means that some of us will be able to tell our parents we want to be a professional jiu jitsu competitors without them thinking it is life's biggest calamity.
And in comes you and me, and our responsibilities as fans of the sport. If we want the best for this martial art, and reap the benefits of its growth, we should fulfil our part of the bargain and not resort to piracy. It is through pay per views that these companies stay alive, and it is through their viewer numbers that they can seek investors and improve on their work, subsequently improving the lives of the athletes and the experience of the viewers.
So don't be a pirate, #supportbjj