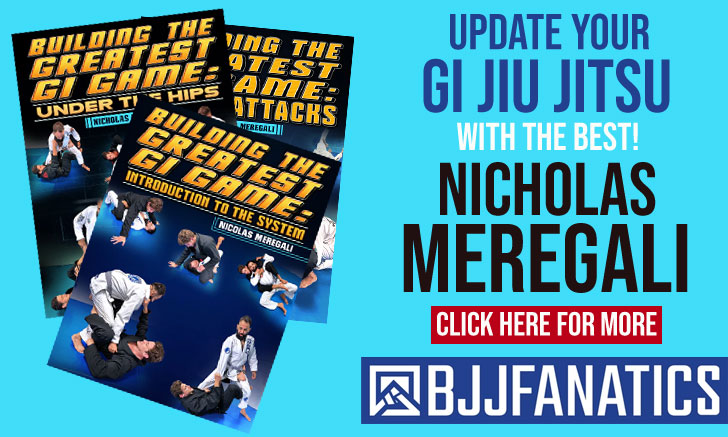 This year's World Jiu Jitsu Championship is set to start an unprecedented war. As predicted on our Four Horseman of Jiu Jitsu piece last year regarding the groundwork set by athletes such as Gianni Grippo, JT Torres, Keenan Cornelius and Alexandre Tráns, jiu jitsu is quickly rebelling against the Brazilian stranglehold it's been subjected to over the past few decades.
For the first time since the tournament began back in 1996, we will not only see American soldiers in almost every weight class of the International Brazilian Jiu Jitsu Federation's (IBJJF) most highly regarded championship, but we will watch high level US grapplers, who will not be settling for a participation trophy. This is a new generation that has been brewed in the lower belt divisions of jiu jitsu's international circuit and is set to make history by bringing those long awaited world titles home.
This war between Brazil and the USA is exactly the incident jiu jitsu needed to start being acknowledged by the mainstream as a worldwide activity, and break out from the fringes of the sporting world. Ultimately (hopefully) this should lead to corporate interest and better conditions for jiu jitsu's biggest stars.
But how will this war pan out?
In the rooster-weight, the battle is set between the Brazilians and the Japanese (more details on that here). The America x Brazil clash starts at the light featherweight division:
LIGHT FEATHERWEIGHT
Brazil's top soldiers:
Paulo Miyao (PSLPB)
Hiago George (PSLPB)
Ary Farias (Atos)
USA's top soldiers:
Isaac Doederlein (Alliance – Cobrinha)
Gianni Grippo (Alliance – Marcelo Garcia)
Mikey Musumeci (Atos – AoJ)
This weight class is on fire this year. In the absence of it's former king Guilherme Mendes, Paulo Miyao is looked at by many as the favorite, but the current champion will have a steep hill to climb if he wants to retain that title.
Stronger than ever, the light featherweights will have 6 definite candidates on this race. The first time this happens in a long, long time. Gianni Grippo is dropping down a weight class after two failed attempts at featherweight gold. Last year his run was stopped short as he gave passage to a senior team mate (Rubens Charles) in the semi final. The veteran of the American side, Gianni is accompanied by two of US' rising stars in Isaac and Mikey. Musumeci who is undefeated and has beat Paulo Miyao's brother last year, looks dead set to make history in 2016. Doederlein has also looked great as of late, taking on arguably the best P4P athlete in the sport (Rafael Mendes) to the advantages game earlier this year, a hard loss but a great display of jiu jitsu.
FEATHERWEIGHT
Brian Mahecha will arguably be the only American in the division with serious medal aspirations. In front of him will be one of the strongest Brazilian fronts in the sport: Osvaldo Moizinho, Márcio André, Isaque Paiva, Gabriel Marangoni, Leo Saggioro, Samir Chantre, Bruno Frazatto, Italo Lins, Rubens Charles and (uff) Rafael Mendes. To say that if the US steals a medal in this weight class we will witness one of the biggest upsets in the history of the sport would be an understatement.
LIGHTWEIGHT
Brazil's top soldiers:
Lucas Lepri (Alliance)
Michael Langhi (Alliance)
Roberto Satoshi (Atos)
Gabriel Rollo (Checkmat)
Luan Carvalho (Nova Uniao)
USA's top soldiers:
Edwin Najmi (Gracie Barra – Romulo Barral)
AJ Agazarm (Gracie Barra – Eduardo de Lima)
Michael Liera Jr. (Atos)
JT Torres (Atos)
Mansher Khera (Alliance – Marcelo Garcia)
Another extremely balanced battle front, the lightweights will also have the presence of the Ecuadorian Francisco Iturralde and the spaniard Alex Cabanes in the mix. Lepri and Langhi have been very consistent in a division that will be missing Luan Carvalho once again. Barred at the airport last year, Brazil's rising star did not get his visa issued on time by the American consulate, even though he initiated the process well within time. A problem that haunts a few Brazilian athletes.
Hiccups aside, expect rising stars such as Najmi, Khera and Liera to start taking their stand in this ageing division. An effort that will undoubtedly be supported by JT Torres and Agazarm, the senior members of the lightweight American platoon.
MIDDLEWEIGHT
Brazil's Top Soldiers:
Lucas Leite (Checkmat)
Claudio Calasans (Atos/Calasans Camargo)
Gabriel Arges (Gracie Barra – Romulo Barral)
Otavio Sousa (Gracie Barra)
Yago de Souza (Ns Brotherhood)
Vitor Oliveira (GF Team)
USA's top soldiers:
Dillon Danis (Alliance – Marcelo Garcia)
Jonathan Satava (Alliance – Marcelo Garcia)
Alec Baulding (Alliance – Jacaré)
AJ Sousa (GF Team)
Straight out of the gates, the new school of jiu jitsu is set to battle the establishment. Nearing only 2 years of experience, AJ Sousa will be the captain of a talented group that has in Dillon Danis one of the most anticipated black belt World Championship débuts. That anticipation is mirrored by those of Yago de Souza and Gabriel Arges on the Brazilian side, three athletes who are destined for the top, and nothing else.
Arguably the most exciting division of the tournament, the peso médio will see the return of Lucas Leite to his natural weight class and witness last year's finalists Claudio Calasans and Vitor Henrique Oliveira step on the big stage once again. All three have reached their 30's, and this battlefield might play out to be the perfect set-up for the passing of the guard in the middleweight division.
MEDIUM HEAVY
Brazil's top soldiers:
Leandro Lo (Ns Brotherhood)
Romulo Barral (Gracie Barra)
Matheus Diniz (Alliance – Marcelo Garcia)
Tarsis Humphreys (Alliance – Fabio Gurgel)
USA's top soldiers:
Keenan Cornelius (Atos)
Tanner Rice (Rice Brothers)
A tall order for the Americans, Keenan and Tanner will have their hands full against a Brazilian line-up filled with jiu jitsu stars.
With Leandro Lo and Romulo Barral as the division's favorites, the talented Americans may have less pressure on their shoulders than in previous outings. But make no mistake, they are in it to win, and certainly have the talent to steal this golden trophy from the Brazilian's hands.
The division is topped my other talented black belts such as Patrick Gaudio, Murilo Santana, Ruan Oliveira, Renato Cardoso and many others. A very tough category for any athlete to overcome.
The medium heavy is likely to be the last division where the scales are balanced for both sides in the men's circle. In the female section however, USA is growing very strong.
Still low in numbers of athletes, with the biggest female division holding 9 competitors and the smallest 4, the Americans have proven to be extremely competitive and very close to overcoming the Brazilians in medal scores. The current super-heavy and open weight champion being Lithuanian-American (Dominyka Obelenyte) and the featherweight superstar Mackenzie Dern taking much of the sport's spotlight.
Other athletes such as Kristina Barlaan, Leanna Dittrich, Sijara Eubanks, Amanda Loewen, Sarah Black and many more have repeatedly represented the USA to the highest standard, so expect results from the women's front as well.
This episode's importance is measured like in any other historic event of international proportions. Like we have witnessed in the past, the catalyst of any major war of attrition has started between two nations, then spreading to a worldwide scale. This ripple effect can already be seen in the lower belt divisions, with countries such as Poland, Portugal, Spain, Italy, England, Denmark or Japan climbing their way into the sport's upper echelon.
For this to happen, it is important to outline the tremendous job federations such as IBJJF have been performing worldwide.
As a little taster for what is ahead this weekend, here are the highlights from last year's World Championship by Hello_Japan.