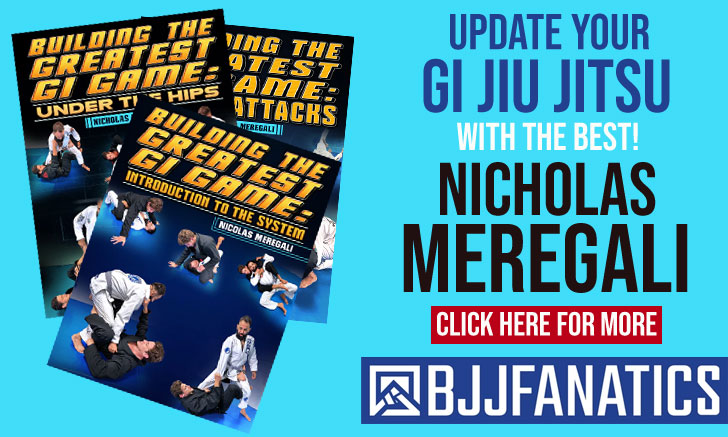 Always trying to bring the hottest information regarding Jiu Jitsu to the BJJ Heroes readers, we have caught up with 2010 Nogi Brazilian Nogi champion Antonio "Batista" Peinado. The Alliance ace is slowly stepping in to MMA, first helping prepare UFC middleweight Demian Maia prepare for his bout with Kendal Grove in 2010 and recently agreeing to be part of Junior dos Santos's coaching staff in the Ultimate Fighter season 13 (TUF 13). In this interview "Batista" goes over the recently developed coaching position and his aspirations for the future.
Interview With Antonio Batista Peinado from Alliance
1. Hi Antonio, how did the opportunity to work with Demian Maia for his fight at the TUF 12 finale occur, had you guys trained together before?
Peinado: Demian and I have a few friends in common, and we have been awarded our black belts from the same instructor (Fabio Gurgel) – Laughs. Though the contact was established by a mutual friend, Alfredo Miras, who told me that Demian wanted to get in contact with me. Then Demian rang me and asked me to help him in his fight (in November 2010). That was our first contact.
2. And Junior dos Santos, did you meet him as you worked with Demian? What is your relationship with him?
Peinado: Yes, I met "Cigano" as I trained with Demian Maia at the "Academia Champion" which belongs to Luis Dorea. There we became friends and we rolled a lot. He then asked me to help him on his Jiu Jitsu training.
3. dos Santos's team BJJ coach is Sylvio Behring, why do you think he chose you to be the Jiu Jitsu coach at the Ultimate Fighter?
Peinado: I think I was chosen because I helped him a lot in his ground work.
4. With this time spent on the United States you will lose a share of the BJJ season that began in January. When will we be able to see you back in action in Jiu Jitsu competitions?
Peinado: In honesty, this only took me out of the European Open, but this was an opportunity I couldn't miss. The Europeans I can compete next year, but being part of TUF again will be hard to happen (laughs). But I am pushing myself here, I am doing strength and contitioning with Rafael Alejarra and I am returning to Brazil on the 5th of March to fight in the World Pro Cup trials in Gramado.
5. And how do you feel about MMA? Are you thinking of doing your debut anytime soon?
Peinado: I have plans to fight MMA, that has always been like a dream to me, and after being close and personal with Demian and Cigano's preparation those aspirations grew even more. I am having the opportunity to learn from the best in the business, Boxing with instructor Dorea, Thai Boxing with Billy Scheibe and the help of Demian and Cigano. But I won't start this year. I will just train for now, there is still a lot I want to do and show in the Jiu Jitsu world. After I accomplish what I want in BJJ I will migrate to MMA and with the same focus, but I am not in a hurry.
6. Do you have plans to live in the United States?
Peinado: Yeah, I have plans to come to live here one day, the quality of life is a lot better. Who knows, maybe a good offer will appear in the future.
7 . You told me before of the difficulties you had to overcome in life to stay in Jiu Jitsu, tell me more about that, when was this 2009?
Peinado: No, this was in 2005 I had to sustain 2 surgeries to my knee and stopped training for one year. Many people told me I needed to put BJJ aside and look for a normal job, but I am thankful to have by my side people that have always supported me and I will be grateful to those people for the rest of my life. People like my mother "Dona Beth", my brothers Ramon Peinado, Wagner Peinado and my fiancé Paula Fraga. In 2009 I suffered a rib injury two weeks before the Mundial but I still fought. I lost in the quarter finals and then had to stop for a while but I didn't put my head down and overcome that also.
8 . Do you plan on entering the ADCC trials this year?
Peinado: I will fight everything I can, of course giving priority to the main competitions and ADCC is one of them. I will train hard to arrive at the competitions with the objective of becoming a champion.
9. What are your main expectations for 2011?
Peinado: The expectations are the best possible. I am extremely motivated and happy, I had a good 2010, but I feel this year is going to be a lot better if I continue to train with professionalism and maintain the main goal of becoming a World champion.
10. Anything else you would like to ad?
If anyone wants to get in contact with me for seminars please email me at: [email protected] or [email protected] and my Twitter is @peinadobjj.