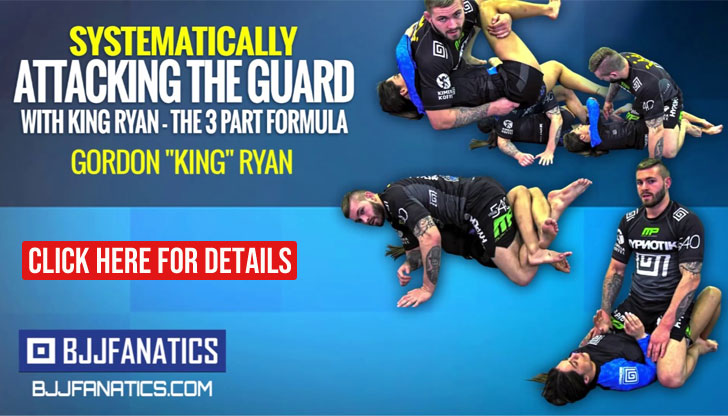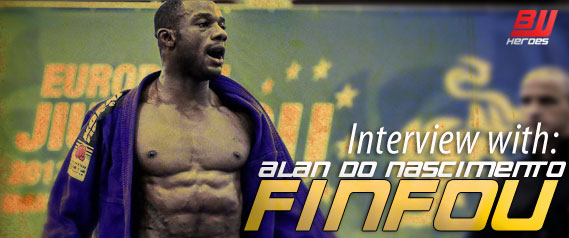 Another quick interview made by our Portuguese correspondent Hugo Miranda, during the European open. This time, with the established Jiu Jitsu black belt, Mr Alan 'Finfou' do Nascimento, one of the top middleweights in the world. Alan has been living in Sweden for a number of years, raising some of the hottest prospects in the country. Hugo had a quick chat with the black belt at Casal Vistoso in Lisbon.
Alan 'Finfou': " If you're stressed, go train. Got no friends, go train. The wife or the husband cheated on you, go train!"
How do you see the state of Jiu Jitsu in Europe?
'It's growing a lot! In the first European Championship that I competed in, there were 800 athletes, now there's 3000. And we can see how it's evolved just by looking at some surprises in the black belt division, with Alexander Trans and Ida Hansson, (both European competitors reaching absolute finals).'
Just as in the previous interviews performed by Mr Miranda, with Reinaldo Ribeiro and Jackson Sousa, he asked about Finfou's views on the matter of 'evolution of Jiu-Jitsu'. Like Reinaldo Ribeiro, Alan also mentioned rules and refereeing as something he would like to see improve:
'I'm always in favor of evolution, so that things get better. But there are some things that are hard to know even for a pro athlete. If you interviewed all of the black belt athletes, most of them wouldn't know all the rules. Everybody has a chance to read, or visit the website to consult, but every year there are changes. We should reach a more stable pattern, with fewer changes every year. New situations and positions arise every day, the art is always evolving, but we should find a pattern.'
And what caught your attention at this year's European Open?
'Despite the fact that I'm not competing this year, I couldn't help but notice the newer generation. Some of the kids that got promoted to black belt recently, and that last year were brown belts, are now in the black belt finals. I still compete in the adult category, so it was good to me be able to observe, it's only going to make me train more.'
And like always, a message from our interviewee:
'My name is Alan do Nascimento, black belt from Morro do Cantagalo, sponsored by Koral Kimonos, and my message is this: Go train. If you're stressed, go train. Got no friends, go train. The wife or the husband cheated on you, go train! In my opinion, Jiu-Jitsu saves lives, for those who know my history, that's a good example.'