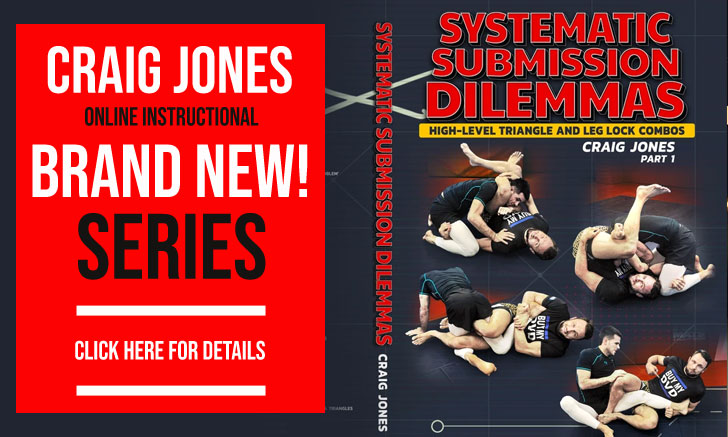 A member of the mixed martial arts (MMA) reality show, The Ultimate Fighter – Brazil (TUF 15, 2012), Sergio Moraes is an accomplished Brazilian jiu jitsu black belt with 4 world jiu jitsu titles to his name as well as a member of the prestigious Alliance Jiu Jitsu Academy. He turned heads his way in the grappling circuit for the first time at the 2008 World Championships after his submission victory over Rickson Gracie's son, and fan favourite, Kron Gracie (Moraes would go on to win that same tournament). "Serginho" Moraes has since then cemented his name in the sport as one of the great BJJ competitors of his generation with several other important titles in the competitive circuit, though sometimes being critiqued by his conservative style.
Sergio Moraes Jiu Jitsu
Full Name: Sergio Ricardo de Moraes
Nickname: O Orgulho da Cohab means literally "The Pride of Cohab", Cohab is the place where Sergio was born. He is also often referred as "Serginho" which is an affectionate way of saying Sergio.
Lineage: Mitsuyo Maeda > Carlos Gracie > George Gracie > Octávio de Almeida > Moises Murad > Everdan Olegário  > Sérgio Moraes
Main Achievements (BJJ):
World Champion (2006 brown belt, 2008, 2009 closed brackets, 2011)
European Open Champion (2011 open weight)
World Cup Champion (2010 open weight)
European Open 2nd Place (2011)
World Championship 3rd Place (2010)
Pan American Championship 3rd Place (2010)
Favourite Position/Technique: Top control.
Weight Division: Peso Médio (Middleweight) 82kg-181lbs.
Team/Association:  Alliance BJJ.
Sponsors: Keiko Raca Kimonos.
Sergio Moraes Biography
Sergio Moraes was born in 1983 at the "Cohab", one of the poorest areas in the city of Sao Paulo, Brazil. As one might figure, Sergio Moraes didn't have an easy upbringing, but managed to stay out of trouble from the police and away from the easy road, a road so often taken by his friends and those around him. He started training Jiu Jitsu through a social project to take kids off the streets (a training that also consisted in Capoeira) with Everdan Olegário, a teacher that stood present throughout his grappling career and the man that awarded him his black belt in 2006.
His first contact with BJJ was the same as 1000's of others, by watching Royce Gracie in the very first UFC's and later watching the Rickson Gracie documentary "Choke". Another one of his idols is Fernando Terere, a man with whom he saw several resemblances with himself, mainly because both had the same sort of upbringing. Serginho had a chance to train with Terere when he was a brown belt, and even competed (and won) for Terere's team (TT), unfortunately at the time Fernando was going through hard personal problems which led to TT's demise and Sergio ended up pairing with Fabio Gurgel's team, Alliance.
In 2008 Sergio Moraes finally reached the pinnacle of BJJ excellence winning the World Championships in the black belt division. His first fight was the one that really got his name stamped all over the press, as he mas matched up against a jiu jitsu celebrity in Kron Gracie. Kron had come from a 51 submission victory run in the World Championships (at the purple belt and brown belt divisions) which is still a record in consecutive wins by tapout. Sergio Moraes was virtually unknown, even though he had won silver in two World Championships (in the blue and purple belts) and had a World title in the Brown Belt divisions (in 2006). The reason behind this anonymity was that Sergio had had a serious injury in 2007 which dumped him in a physiotherapy clinic for the most of that year. Sergio Morais submitted Kron with a choke after a dominant performance where the score was 12×0 for Moraes. Sergio Moraes repeated the prowess in 2009 by reaching the Worlds Final together with his Alliance team mate Marcelo Garcia. Serginho's love for BJJ also made him fight MMA, has he wanted to test his jiu jitsu skills in that environment. His career in the sport started well, fighting in Brazil and reaching the Bellator organization. In 2012 Sergio Moraes was brought to The Ultimate Fighter Brazil, a reality show where the members fight among each other for a contract in the largest MMA organization in the world, the UFC.
Sergio Moraes Grappling Record
24 WINS
BY POINTS


BY ADVANTAGES




BY SUBMISSION




BY DECISION




BY PENALTIES




BY DQ



9 SUBMISSIONS WINS
#214eb8
Arm in Ezekiel
22
2
#ff9124
North south choke
11
1
11 LOSSES
BY POINTS


BY ADVANTAGES




BY SUBMISSION




BY DECISION




BY PENALTIES




BY DQ



2 SUBMISSIONS LOSSES
Sergio Moraes Fight History
ID
Opponent
W/L
Method
Competition
Weight
Stage
Year
2063

Michael Langhi

Michael Langhi
L
Triangle
Capital Challenge
77KG
F
2008
2551

Kayron Gracie

Kayron Gracie
L
Pts: 2x2, Adv
Pan American
82KG
SF
2010
2692

Claudio Calasans

Claudio Calasans
L
Points
World Champ.
82KG
SF
2010
2837

Claudio Calasans

Claudio Calasans
L
Pts: 4x4, Adv
European
ABS
F
2011
2843

Braulio Estima

Braulio Estima
L
Adv
European
88KG
F
2011
2988

Rodolfo Vieira

Rodolfo Vieira
L
Pts: 8x0
World Champ.
ABS
4F
2011
3266

Pablo Popovitch

Pablo Popovitch
L
Pts: 2x0
ADCC
88KG
4F
2011
3309

Andre Galvao

Andre Galvao
L
Pts: 6x0
ADCC
ABS
4F
2011
5228

Renato Cardoso

Renato Cardoso
L
Kneebar
World Pro Trial
88KG
4F
2014
7308

Leandro Lo

Leandro Lo
L
Pts: 6x0
Copa Podio
ABS
SPF
2015
17611

Gilbert Burns

Gilbert Burns
L
Pts: 2x0
Gracie Pro
82KG
SPF
2018
1931

Kron Gracie

Kron Gracie
W
Arm in Ezekiel
World Champ.
82KG
R1
2008
1933

Cassio Werneck

Cassio Werneck
W
Pts: 2x2, Adv
World Champ.
82KG
R2
2008
1934

Tio Chico

W
Points
World Champ.
82KG
4F
2008
1939

Victor Estima

Victor Estima
W
Arm in Ezekiel
World Champ.
82KG
SF
2008
1940

Bill Cooper

Bill Cooper
W
Pts: 6x2
World Champ.
82KG
F
2008
2060

Adriano Silva

Adriano Silva
W
N/A
Capital Challenge
77KG
SF
2008
2337

Augusto Vieira

W
Pts: 4x4, Adv
World Champ.
82KG
4F
2009
2340

Alan Finfou

Alan Finfou
W
Choke
World Champ.
82KG
SF
2009
2547

Diego Ferreira

W
Clock choke
Pan American
82KG
4F
2010
2687

Kron Gracie

Kron Gracie
W
Pts: 4x4, Adv
World Champ.
82KG
RD
2010
2690

Diego Gamonal

W
Points
World Champ.
82KG
4F
2010
2831

Unknown

W
Katagatame
European
ABS
R1
2011
2834

Unknown

W
Points
European
ABS
4F
2011
2835

Rodrigo Cavaca

Rodrigo Cavaca
W
Toe hold
European
ABS
SF
2011
2959

Nivaldo Oliveira

Nivaldo Oliveira
W
Pts: 2x0
Brasileiro
88KG
F
2011
2971

Raul Castillo

W
Triangle
World Champ.
ABS
R1
2011
2981

Eduardo Telles

Eduardo Telles
W
Pts: 5x2
World Champ.
ABS
R2
2011
3056

Unknown

W
Pts: 5x0
World Champ.
88KG
RDS
2011
3065

Unknown

W
Pts: 3x0
World Champ.
88KG
RDS
2011
3116

Eduardo Zanneti

W
Pts: 2x0
World Champ.
88KG
4F
2011
3148

Romulo Barral

Romulo Barral
W
Pts: 4x2
World Champ.
88KG
F
2011
3237

James Harbison

James Harbison
W
Points
ADCC
88KG
R1
2011
3304

Braga Neto

Braga Neto
W
Footlock
ADCC
ABS
R1
2011
23715

Luis Marques

W
North south choke
BJJ Stars
N/A
SPF
2020
Sergio Moraes vs Leo D'avila

Rodrigo Cabral "Brucutu" vs Sergio Morais

Sergio Moraes vs Rodrigo Cavaca (European Open 2011 semi Finals)