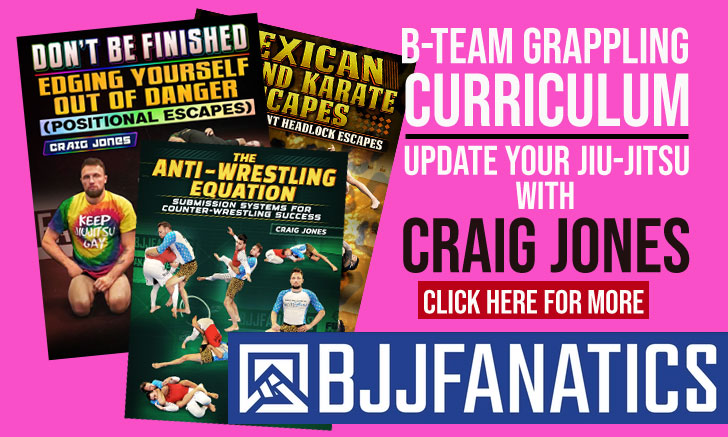 André Luiz Candido da Silva, commonly known in the Brazilian jiu jitsu community as André 'Marola' is a black belt under Wendel Alexander, and the head coach of Nova União's jiu jitsu team, at the academy's headquarters in Rio de Janeiro, Brazil, having replaced the legendary André Pederneira's position as coach in the team in 2008.
André 'Marola' Jiu Jitsu
Full Name: André Luiz Candido da Silva
Nickname: 'Marola' is a slang Portuguese word for a calm ocean, André used to go surfing with his friends, but never wanted to go too close to the bigger waves, for this reason his buddies started calling him Marola.
Lineage: Mitsuyo Maeda > Luiz França > Oswaldo Fadda > Sebastião Ricardo > Wendell Alexander > André Marola
Main Achievements:
Brazilian Team National Champion (2013)
2nd Place Brazilian Teams Nationals (1996, 1997, 1998, 2012)
3rd Place at World Cup (2003)
3rd Place at Brazilian National Championship (1996 weight & absolute – brown)
Favorite Position/Technique: Passing the Guard
Weight Division: Pesadíssimo (over 100kg/221lbs)
Team/Association: Nova União
André 'Marola' Biography
André 'Marola' Candido da Silva was born on the 2nd of March, 1973 in the Northern area of Rio de Janeiro, growing up in the Bairro do Meier and its neighboring areas.
Jiu jitsu appeared in André's life at the age of 5 due to the influence of his father, a great enthusiast of the martial art, being himself a blue belt under Carlson Gracie. Marola's first childhood coach's name is not known, but the helm of the academy was soon taken over by Walter Nogueira who remained in that position until Marola's 14th birthday, after which Wendell Alexander took charge of the team. It was Wendell who graded André in all his belts, including his black belt on December 1996.
Nova União was one of the most important jiu jitsu teams during the late 1990's and early 2000's, earning 2 world team titles by 2002. This situation changed, after the majority of the top black belt competitors such as Vitor Shaolin, Leonardo Santos, Thales Leite and many others, slowly started drifting their competitive aspirations towards MMA. Seeing a drastic change on the team's trophy cabinet (which Marola saw as a huge detriment to the team's future in both BJJ and MMA), André requested to take charge of the academy's competition team. Marola had a long history as a coach, having started his career started in 1990, as a purple belt, assisting his instructors. The decision was made by both Dedé Pederneiras and Wendell Alexander, the team founders, who agreed on Marola taking charge, which happened officially in 2008. Master Marola and Fabio Andrade have been responsible for a resurgence of the team in the 2010 decade.
Andre Marola vs Giovane Giola

Andre Marola vs Agnaldo Silveira

Andre Marola showing a position for Jits Magazine.