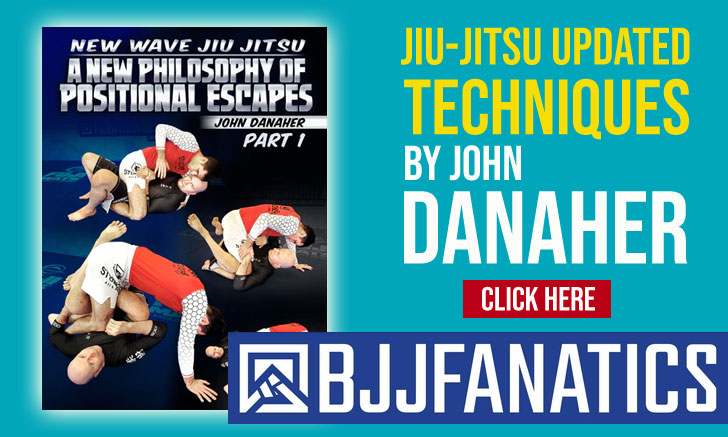 Beneil Dariush is a Brazilian jiu jitsu black belt under Bruno Paulista and Romulo Barral, who was regarded as one of the top grappling prospects in the world before his change in career focus to mixed martial arts (MMA). A World Jiu Jitsu Champion (IBJJF) and World No Gi Champion (IBJJF) in the lower belt divisions, Beneil Dariush quickly climbed up the ladder of success in MMA, reaching the sport's ultimate promotion – the UFC, where he established himself as a lightweight contender.
Beneil Dariush Jiu Jitsu
Full Name: Beneil Khobier Dariush
Nickname: "Benny", short for Beneil.
Lineage: Mitsuyo Maeda > Carlos Gracie Sr. > Crolin Gracie > Alexandre de Souza > Bruno Paulista > Beneil Dariush
Main Achievements:
World No Gi Champion (2010 brown, 2009 purple absolute, 2008 blue)
World No Gi Championship (2010 brown absolute)
Pan American Championship (2009 blue)
World Championship 2nd Place (2012 brown, 2010 purple, 2009 blue)
Pan American Championship 2nd Place (2010 brown weight & absolute)
World Championship 3rd Place (2009 blue absolute)
World No Gi Championship 3rd Place (2009 purple)
Pan American Championship 3rd Place (2011 brown)
Favorite Position/Technique: Pressure Guard Passing
Weight Division: Peso Médio (82kg/181lbs)
Team/Association: Gracie Barra
Beneil Dariush Biography
Beneil Dariush was born on May 6, 1989 in the Persian borders of Iran, though he moved to the United States at the age of 9.
On May, 2007 Beneil decided to start jiu jitsu, to avoid the "freshman 15" surge, an American expression that dictates a trend where college students gain 15 pounds of weight on their freshmen year.
Dariush's first BJJ instructor was Bruno Paulista. Paulista, also known as "Mamute" (mammoth), was a former student of Master Deoclecio Paulo and Alexandre de Souza, the latter one of the top competitors in the South of Brazil. Under such legitimate instruction Dariush's grappling skills flourished and this was well displayed on Beneil's trophy cabinet, having medalled in some of jiu jitsu's most important tournaments from white to brown belt.
After coach Bruno suffered a severe injury due to a car crash, which took him off the mats for a prolonged period, and as Beneil started his MMA career, he decided to train more often at Romulo Barral's academy, Gracie Barra Northridge. Regarded as one of the main jiu jitsu academies in America, GBN has produced several talented grapplers over the years. Dariush also joined Kings MMA, Rafael Cordeiro's gym, where he earned the grade of black belt in Muay Thai.
On 2012 at the San Diego World Pro Championship trials, Beneil turned a few heads his way by defeating 3 seasoned black belts, and taking Kron Gracie, one of the most mediatic figures in the jiu jitsu community, to a very controversial decision loss. Showing that he was among the best of the division, on July 2012 Dariush received his black belt from the hands of coach Bruno Paulista. Due to Paulista's rank at the time (1st degree black belt), Romulo Barral gave the approval and signed the necessary IBJJF certificates.
Beneil Dariush vs Kron Gracie

Beneil Dariush Highlight