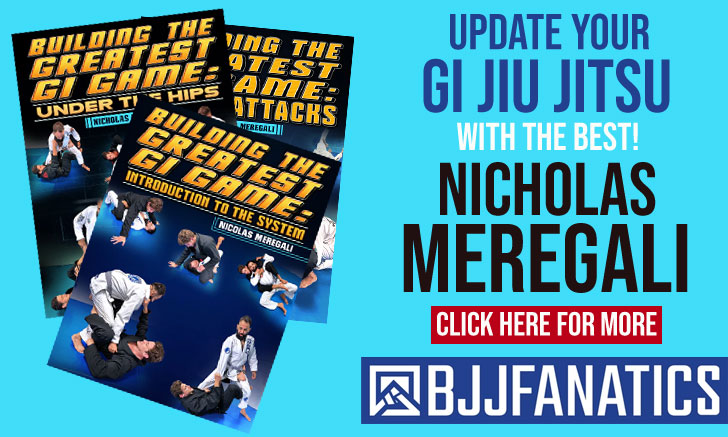 BJ Penn, also known as "The Prodigy" is an iconic figure in martial arts and combat sports in general having been the first American to ever win the World Jiu Jitsu Championship, he was also the second man to win UFC (Ultimate Fighting Championship) titles in two different weight categories (lightweight & welterweight). Amongst the incredible list of achievements accomplished by the Hawaiian, BJ Penn was also one of the fastest men to achieve the rank of black beklt in Brazilian Jiu Jitsu ( 3 years and 4 months).
BJ Penn Jiu Jitsu
Full Name: Jay Dee Penn
Nicknames: BJ came from his family. All Penn's brothers have "Jay" as their first name, when BJ was born they started calling him "Baby Jay" and soon shortened to "BJ". People started calling him "The Prodigy" because of his fast rise to BJJ Stardom, winning the World BJJ Championships with 3 years and a few months of training.
Lineage: Mitsuyo Maeda > Carlos Gracie > Carlson Gracie > André Pederneiras > BJ Penn
Main Achievements:
World Champion (black belt division, 2000)
UFC Lightweight Champion
UFC Welterweight Champion
World Silver Medallist (blue belt division, 1998)
Weight Division (BJJ/MMA): Peso Pena (BJJ); Lightweight and Welterweight (MMA).
Favorite Techniques: Guard Passing & Taking the Back.
Team/Association (BJJ): Formerly with Nova União.
BJ Penn Biography:
BJ Penn was born on December 13, 1978 in Kailua – Hawaii. BJ was named Jay Dee Penn, just like his 3 older brothers (the youngest of the family, born after BJ was named Reagan). He is part of a wealthy Hawaiian family with Korean and Irish descent. When in his early teens BJ Penn started training as a way of releasing his hyper activeness, he started having grappling lessons from a neighbour Tom Callos who was a student of Ralph and Cesar Gracie. BJ Penn really enjoyed the classes and supported by his father, he decided to move to California to train  with Ralph Gracie with whom he stayed until he was a purple belt.
Penn understood that he had a future in Brazilian Jiu Jitsu and wanted to pursue his career by going to train in Brazil where the best competitors were, Ralph opposed to this decision and BJ decided to move to Brazil anyway, picking up training at the Nova União headquarters in Rio de Janeiro, there BJ had a chance to train with some of the best BJJ lightweights in history, grapplers like Leo Santos, Robson Moura and Shaolin Ribeiro. His Jiu Jitsu game rose exponentially, culminating in a Gold Medal at the Mundial (World Brazilian Jiu Jitsu Championships) in 2000, being the first American Born to win the prestigious tournament in the black belt division.
BJ Penn's rise to black belt stardom was one of the fastest ever recorded. According to an interview given by BJ Penn, he received his black belt in 3 years and 4 months; 6 months to blue belt (Ralph Gracie), 1 year and 6 months more until he reached his purple (Ralph Gracie), 8 more months to receive his brown belt (Andre Pederneiras) plus 8 months to his black belt (Andre Pederneiras).
After his world title in BJJ, Penn started focussing on fighting MMA. He would excel at Mixed Martial Arts as well, becoming the UFC welterweight champion in 2004 and the UFC lightweight champion in 2008 against Joe Stevenson. He was on the Sherdog Top Pound 4 Pound MMA fighter list in 2008 and 2009 and is widely considered one of the best MMA lightweight fighters in the history of the sport.
BJ Penn Grappling Record
4 WINS
BY POINTS


BY ADVANTAGES




BY SUBMISSION




BY DECISION




BY PENALTIES




BY DQ



1 SUBMISSION WINS
0 LOSSES
BY POINTS


BY ADVANTAGES




BY SUBMISSION




BY DECISION




BY PENALTIES




BY DQ



0 SUBMISSION LOSSES
BJ Penn Fight History
ID
Opponent
W/L
Method
Competition
Weight
Stage
Year
385

Alexandre Soca

Alexandre Soca
W
Points
World Champ.
70KG
4F
2000
386

Fredson Alves

W
Points
World Champ.
70KG
SF
2000
387

Edson Diniz

Edson Diniz
W
Armbar
World Champ.
70KG
F
2000
483

Mike Cardosa

W
Points
Grapplers Quest
ABS
SPF
2000
BJ Penn vs Edson Diniz (Mundial Final 2000)



BJ Penn vs Leozinho Vieira (Sparring/Rolling)