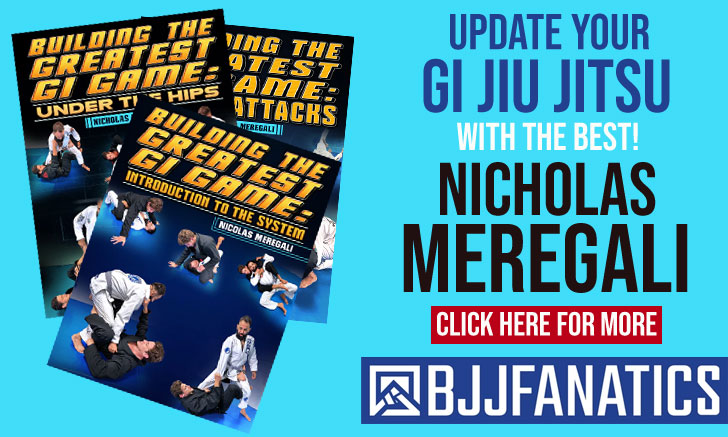 Hunter Ewald is a Hawaiian grappler of Brazilian descent who is widely regarded as one of the better jiu-jitsu competitors of his generation. Having earned the rank of black belt from his father Bruno Xavier Ewald, Hunter first gained recognition as a high-level athlete in this sport while competing for Roberto "Cyborg" Abreu's Fight Sports Academy in the lower belt divisions of the IBJJF circuit. There Ewald conquered important medals, including at the World (gi + no-gi) and Pan American (gi + no-gi) Championships.
Hunter Ewald Jiu Jitsu
Full Name: Hunter Xavier Kainalu Ewald
Nickname: n/a
Lineage: Mitsuyo Maeda > Carlos Gracie > Helio Gracie > Royler Gracie > Bruno Ewald > Hunter Ewald
Main Achievements:
1st Place IBJJF American Nationals (2019)
Main Achievements (Colored Belts):
1st Place IBJJF Pan Championship No-Gi (2012 blue, 2013** purple, 2015 brown)
1st Place IBJJF Miami Open (2015/2016 brown)
2nd Place IBJJF World Championship No-Gi (2012** blue)
2nd Place IBJJF Pans Championship (2015/2016 brown)
3rd Place IBJJF World Championship (2012 blue, 2013/2014 purple, 2016 brown)
3rd Place IBJJF World Championship No-Gi (2015 brown)
* Absolute
** Weight and absolute
Favorite Position/Technique: Straight ankle lock
Weight Division: Meio Pesado (88,30 kg / 195.0 lbs)
Team/Association: N/A
Hunter Ewald Biography
Hunter Ewald was born on April 7, 1994, in Kauai – on the state of Hawaii, United States of America.
Being the son of a jiu-jitsu black belt and a pioneer for this martial art in Hawaii – Bruno Xavier Ewald, it didn't come as a surprise that Hunter spent most of his infancy playing/grappling on jiu-jitsu mats. This instant access to grappling was combined with watching his father compete around the world, helping instill in Hunter the drive to test his skills on a competitive level, which he did early on.
The Ewald family have always been closely connected with surfing, much like Roberto "Cyborg" Abreu's uncle Lauro. On one of Lauro's trips to Hawaii he befriended Hunter's father, and from this friendship "Cyborg" would later be introduced to the family.
When visiting the Hawaiian archipelago for the IBJJF Honolulu Open back in 2010, Roberto Cyborg spent some time at the Ewald residence. After the visit, Roberto invited Bruno Ewald and his family to come and train at Fight Sports in Miami, Florida. Hunter was 16 years old and had just finished high-school at the time, taking the opportunity to train at one of the top academies in the grappling world.
The trips to Fight Sports became more regular over time, with Hunter preparing for most important tournaments there, and competing under the team's banner.
On July 2016 Hunter Ewald was promoted to black belt by his father Bruno Ewald. This came after sequential medals at the IBJJF Pan American Championship for two years in a row as a brown belt – as well as medals at the World Championship and No-Gi Pan Ams.
Cover photo was taken by Tony Amigleo.
Hunter Ewald Grappling Record
6 WINS
BY POINTS


BY ADVANTAGES




BY SUBMISSION




BY DECISION




BY PENALTIES




BY DQ



2 SUBMISSIONS WINS
6 LOSSES
BY POINTS


BY ADVANTAGES




BY SUBMISSION




BY DECISION




BY PENALTIES




BY DQ



3 SUBMISSIONS LOSSES
#214eb8
Reverse omoplata
33
1
Hunter Ewald Fight History
ID
Opponent
W/L
Method
Competition
Weight
Stage
Year
10542

Garry Tonon

Garry Tonon
L
Injury
Grappling Pro
77KG
4F
2016
17275

Lucas Valle

L
Points
Las Vegas Open
82KG
4F
2018
18176

Andris Brunovskis

Andris Brunovskis
L
Reverse omoplata
Long Beach Open
82KG
SF
2018
19994

Victor Silverio

Victor Silverio
L
Points
San Jose Open
82KG
4F
2019
20451

Michael Liera

Michael Liera
L
Choke
San Diego Open
82KG
SF
2019
21129

Alef Brito

Alef Brito
L
Canto choke
Portland SMO
ABS
F
2019
18174

Sean Downie

W
Points
Long Beach Open
82KG
4F
2018
20942

Hugo Valdemar

W
Pts: 0x0, Adv
American Nats
88KG
4F
2019
20945

Vinicius Garcia

Vinicius Garcia
W
Pts: 8x8, Adv
American Nats
88KG
SF
2019
21128

Daniel Speirn

W
Points
Portland SMO
ABS
SF
2019
37772

Brian Matsumoto

W
Kneebar
WSJJ Hawaii
ABS
SF
2023
37773

Jeremiah Nicolas

W
Footlock
WSJJ Hawaii
ABS
F
2023
Hunter Ewald 2013 World Championship match (purple belt)