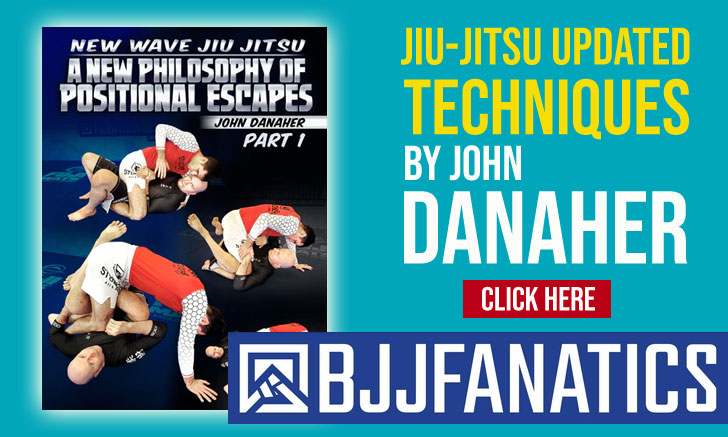 Carlos Lemos Junior, commonly known as "Escorrega", is a Brazilian Jiu Jitsu black belt under Master Carlos Gracie Junior. Lemos is a former World Champion (1999 purple, 2002 black) who became one of the Gracie Barra's "missionaries" in Europe at the turn of the century, having opened several of the team's franchises in the old continent. Escorrega has also ventured successfully into mixed martial arts (MMA) where he had an auspicious start with two wins in 2011.
Carlos Lemos Jiu Jitsu
Full Name: Carlos Lemos Junior
Nickname: The name "Escorrega" translated means slippery. Sensei Antonio Pedroso, Lemos's Judo coach when he was a child, gave him the name because Carlos was very hard to hold down when doing newaza (ground work), and none of the other kids could pin him. Carlos was always slipping away and so he started being called slippery.
Lineage: Mitsuyo Maeda > Carlos Gracie Sr. > Carlos Gracie Junior > Carlos Lemos Jr
Main Achievements:
World Champion (1999 purple, 2002 black)
American Nogi Champion (2009)
European Champion (2004 black)
Pan American Champion (2000 brown)
Brazilian Teams Champion (2003)
Chicago Open Champion (2010 Open Weight – Master)
Chicago Summer Open No Gi Champion (2014)
Chicago Summer Open Champion (2014)
Chicago Winter Open No Gi Champion (2013 absolute)
World Silver Medallist (2003 black)
Chicago open Silver Medallist (2012)
Chicago Winter Open No Gi Silver Medallist (2013)
American Nogi Silver Medallist (2009 Open weight)
World Bronze Medallist (2000 brown, 2005 black)
Weight Division: Peso Pluma
Team/Association: Gracie Barra
Carlos "Escorrega" Lemos Biography
Carlos Lemos was born on the 9th of April 1978 in Rio de Janeiro, Brazil, being the son of Carlos Lemos (Senior) and Tulla Lemos. He was initiated in martial arts at the age of 3, through Tae Kwon Do but moved to Judo when he was 10 years old where he achieved great results being mentioned as one of the top "up and comers" in judo when he was in his teens. Lemos was also an avid surfer who could have turned pro if not for Jiu Jitsu.
When Escorrega was 14 years old he began training Brazilian Jiu Jitsu, the reason being, his former girlfriend had started dating a boy who practiced Jiu Jitsu. Carlos wanted to beat the new boyfriend and joined a BJJ class but soon understood that martial arts were not about negativity, and all that anger turned into admiration and love for grappling. When questioned by BJJ Heroes about what brought Carlos Lemos to the sport, he replied:
"I told myself I will become better than this guy in Jiu Jitsu and I will defeat him… within a couple of months I realized that Jiu Jitsu wasn't about beating someone or revenge, it was about mutual welfare (helping people around you), brotherhood, duty, honour and friendship. Indeed I made the best friends of my life through it, people that I would take a bullet for, and I know they wouldn't hesitate in taking one for me. Bang on… I found the family that I had always been looking for, I was hooked and I could never stop it, it became my way of life."
Carlos Lemos's first coaches were none other then 3 legends of the sport, Roberto "Gordo", Alexandre "Soca" and Renzo Gracie. He was graded as a blue belt by Gordo and became an assistant coach at the gym. He started taking classes with Carlos Gracie Junior from blue belt and earned all his belts from their on from the Gracie Barra leader.
In 2004 Carlos Lemos was given the task by his master, to spread the Jiu Jitsu gospel in Europe, Escorrega followed Carlinhos Gracie's instructions and successfully built several Gracie Barra franchises in the continent, where he graduated a few BJJ practitioners, namely: Niclas Gustafsson (graduated in 2008) and Peter Berglund (December 2010) from Sweden, Salvadore Pace (Bristol- Bath Spa UK), Federico Tisi (Rome) who is the head of the Tribe JJ in Italy, Gibran Alvares (Brown Belt) in Cancun & Playa del Carmen, Mexico, Ryo Ominami black belt team representative in Japan and finally Markku Tapiola, Joni Iman and Jukka Lemola brown belts in charge of Gracie Barra in Finland.
After his adventure in Europe, Carlos moved to the United States, namely Chicago, where he established himself and resumed his competitive career after almost a 5 year break. It was also in the United States that Carlos made his MMA debut in 2011.
Carlos Lemos at the Mundial

Carlos Lemos Highlight 1

Carlos Lemos Highlight 2