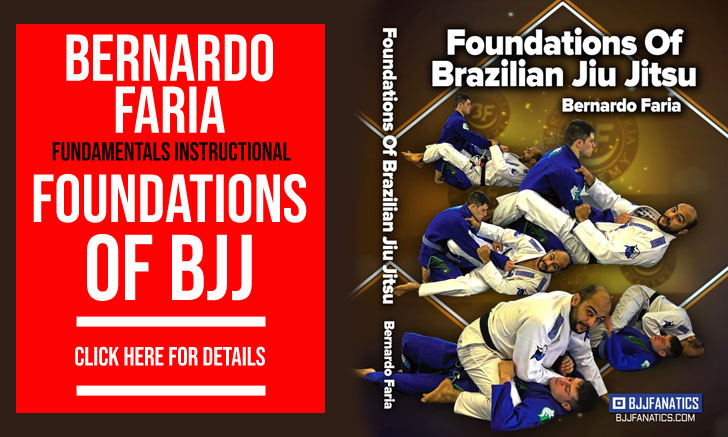 Vinicius Marinho is a professional Brazilian Jiu Jitsu competitor who fights out of the world famous GF Team (Grappling Fight Team) with an extensive curriculum of achievements in the sport. Marinho started training at age 10 and was awarded his coveted black belt rank when he was 19 years of age by Master Julio Cesar. Since earning his belt Vinicius has won several important tournaments including the Rio State Championship in his weight division and the absolute (Vinicius is a lightweight) as well as the Brazilian National Teams tournament.
Vinicius Marinho Jiu Jitsu
Full Name: Vinicius Tavares Marinho
Nickname: "Esquisito" which means weird. The name was given due to Marinho's penchant to put himself in strange positions while sparring.
Lineage: Mitsuyo Maeda > Luiz França > Oswaldo Fadda> Monir Salomão > Julio Cesar Pereira > Vinicius Marinho
Main Achievements:
World Champion (2004 & 2005 blue)

Brazilian Teams Champion (2008, 2009 & 2011 black belt)

Brazilian National Champion (2006 purple)

Rio State Champion (2009 black – weight & absolute)

Brazilian National Silver Medallist (2008 & 2009 black)

Pan American Silver Medallist (2007 brown)
Favourite Position/Technique: Hiza Guruma (takedown), Guard & Katagatame (arm triangle).
Weight Division: Peso Leve (76kg/167lbs)
Team/Association: GFTeam (Grappling Fight Team)
Vinicius Marinho Biography
Vinicius Marinho was born on the 1st of May, of 1988 in Rio de Janeiro . Brazil. Marinho enrolled in the Jiu Jitsu classes of Master Laerte Barçelos when he was 10 years old, mainly due to his parents who wanted him to be prepared for the dangerous streets of Rio de Janeiro. He stayed for a short while under Mr Barçelos tutelage and moved to Universidade Gama Filho's academy (that later changed it's name to GFTeam) where he met his master, Julio Cesar Pereira.
Vinicius Marinho became one of the top competitors within the lightweight division in the lower belts, fighting in the adults division when he was still a teenager. His fame and reputation, along with his skill, earned Vinicius his black belt in September 2008, when he was 19 years old.
One of the most familiar and important faces in the Grappling Fight Team family, Vinicius Marinho (who is the cousin of another GFTeam black belt, Gabriel Rainho) also became the team secretary.
Banner photo taken by William Burkhardt of BJJ Pix.
Vinicius Marinho vs Erick Zeeman

Vinicius Marinho vs Flavio Serafim

Vinicius Marinho vs Rodrigo de Paula