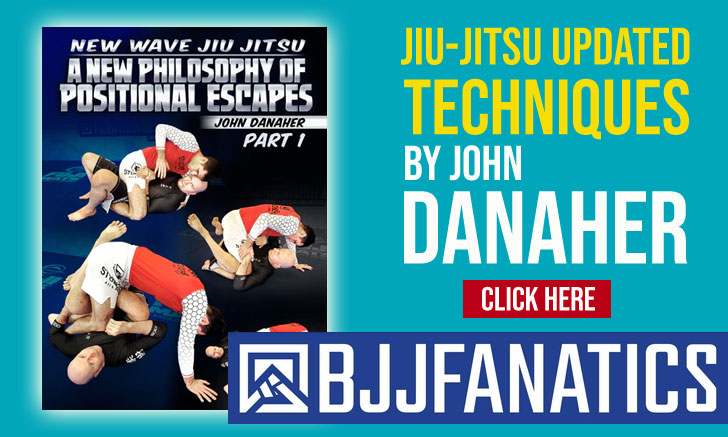 Carlos Antonio Rosado is a Brazilian jiu jitsu red belt (9th degree), being not only the youngest man to ever receive the honourous grade in the martial art, but also the only red belt ever awarded by the late Carlson Gracie. Regarded by many as the best student from Carlson Gracie's first generation of black belts, Carlos Rosado is also the founder of the Rosado Jiu Jitsu Academy.
Carlos Rosado Jiu Jitsu
Full Name: Carlos Antonio Rosado
Nickname: "Rosadão" which stands for big Rosado.
Lineage: Mitsuyo Maeda > Carlos Gracie > Carlson Gracie > Carlos Rosado
Main Achievements: n/a
Favorite Position/technique: Mount, Katagatame (Arm Triangle)
Weight Division: Peso Pesado (90kg/198lbs)
Team/Association: Rosado Jiu Jitsu/Carlson Gracie
Carlos Rosado Biography
Carlos Rosado was born on the 4th of January, 1949 in Rio de Janeiro, Brazil. Though Rosado started training judo at 10 years of age, it was not a pleasurable activity, and more of a chore he imposed on himself. At the age of 16 (1965) he decided to enroll in Carlson Gracie's academy at Av. Copacabana, no. 583 (later Carlson would move to the famous Rua Figueiredo Magalhães, nº 414 – 3º andar), a gym that was in its infancy at the time, Rosado being student #60 on the membership card.
Although Rosado found it hard to adapt to judo, in jiu jitsu he became known as a natural talent, and by the time he was a purple belt Carlos was already dominating black belts. It was during this period that Rosado started being called by Master Carlson Gracie to "welcome" any new visiting black belts at the academy. When the time came, Carlson had one word for Carlos Rosado: "Escóva" (smash him).
Though there weren't many competitions when Carlos Rosado was active, he did compete, and when he did crowds would gather to watch. One of the people that took notice of Rosado's technical ability was none other than Master Helio Gracie, who is seen on tape praising Rosado's fighting skills to Pedro Hemetério after a tournament won by Carlos.
Regarded as one of the top brown belts in the country, by 1979 Carlos Rosado received his black belt. Throughout the years Master Carlson Gracie often praised Rosado skill and attitude as being "more than a black belt", as the rules set by the Brazilian jiu jitsu federation at the time allowed for red belts to be awarded to black belts over 40 years of age, as soon as Carlos was eligible, Carlson awarded him the honorary grade, this way making him the youngest Brazilian jiu jitsu red belt on record. Since then the federation has re-written the regulations regarding the time frames necessary to reach each belt, and those periods extended. As such this record will remain unbeaten for the foreseeable future.
As a red belt, Carlos taught and had a career outside jiu jitsu, not always finding the time to train and roll, but he sometimes visited the Carlson Gracie Academy to train with the younger crowd and keep his technique sharp. It is said by those who lived during that time, that when he visited, Rosado would run through even the toughest black belt competitors, leaving everyone in awe of his technical hability.
Carlos Rosado has also founded his own academy in Brazil, together with his son (and business partner) Massa Rosado, who is a 5th degree black belt under Masters Rosado and Carlson. The Rosado Jiu Jitsu academy runs in one of Rio de Janeiro's most popular areas, Copacabana.
Rosado Jiu Jitsu Academy
Av. N. Srª de Copacabana, nº 450, 2º andar
Copacabana
Rio de Janeiro