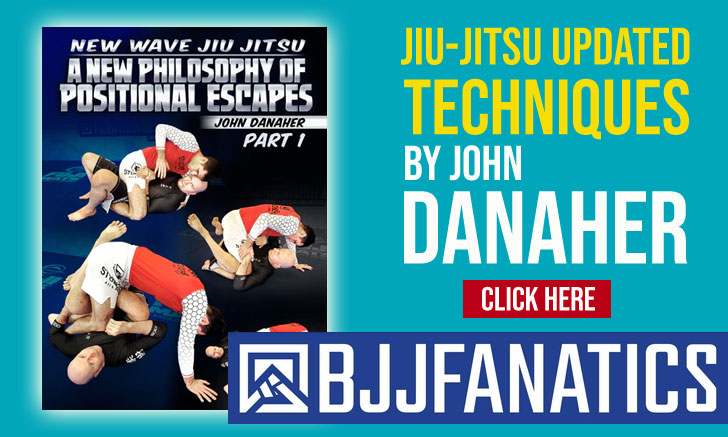 Gabriel Goulart is a Brazilian Jiu Jitsu black belt from the Alliance team. A close friend of Lucas Lepri, Gabriel Goulart started training due to the influence of the 2007 BJJ lightweight world champion, and his talent has shined through on many occasions having been pointed out as one of the biggest up and comers by Jiu Jitsu's media in 2010 being rewarded with his belt by his master Fabio Gurgel still in 2010.
Gabriel Goulart in Detail
Full Name: Gabriel Rodrigues Alves Goulart
Lineage: Mitsuyo Maeda > Carlos Gracie > Helio Gracie > Rolls Gracie > Romero Cavalcanti > Fabio Gurgel > Gabriel Goulart
Main Achievements/Record:
World Champion (2010 and 2009 brown, 2008 purple weight and absolute, 2007 purple)
Brazilian National Teams Champion (2010 black, 2004 blue)
Pan American Champion (2006 purple)
World Cup Champion (2005 blue – CBJJO)
Brazilian National Champion (2005/2004 blue weight and absolute)
Other Important Achievements:
Brazilian National Silver Medallist (2009 brown)
Pan American Silver Medallist (2006 absolute)
World Silver Medallist (2005 blue open weight)
South American Silver Medallist (2011 black)
3x Desafio Brasil x EUA Champion (2006 purple weight and open weight, 2005 blue)
Pan American Bronze Medallist (2005 blue)
Brazilian National Cup Champion (2004 blue – CBJJO)
Brazilian National Beginners Champion (2002 white)
Weight Division: Peso Médio (82kg-181lbs)
Favourite Position/Technique: Guard
Team/Association: Alliance
Gabriel Goulart Biography
Gabriel Goulart was born on the 6th of September 1983 in Uberlandia, state of Minas Gerais – Brazil. Growing up Gabriel was an incredibly active child, practicing many sports competitively, including swimming and 5-a-side soccer (football). It was at soccer practice that Gabriel Goulart met and became good friends with Lucas Lepri. Goulart excelled at 5-a-side and achieved over 70 medals competitively.
Goulart left football at age 11 and started training Capoeira at the Abadá-Capoeira group. He continued his Capoeira activities again alongside Lucas Lepri, but had to stop his training when he was around 16/17 years old because his coach at the time became a devout evangelist and abandoned Capoeira for good. He then turned to Jiu Jitsu, influenced by his good friend Lepri who had been training for a while and had just won a World BJJ Championship as a blue belt (2002). Goulart looked at his good friend's medal and was stoked. He decided he would start training and competing soon, and he kept truthful to that pledge, only 3 months after he began his training he competed and won the Brazilian National Beginners Championship, he was 18 years old.
Gabriel Goulart's first coach was Elan Santiago. Goulart received his blue and purple belts from Elan Santiago, but when Santiago decided to move to South Korea in 2005 to teach BJJ, Lucas Lepri and Gabriel became the main instructors at the academy. Gabriel and Lepri would often travel for lengthy periods (a few weeks to a month) to Sao Paulo to train at TT, the team led by Fernando Terere and Eduardo Telles. When Terere stopped coaching for personal reasons the two friends decided to go back to their team's roots and train at Fabio Gurgel's Alliance gym in Sao Paulo.
When Lucas Lepri moved to New York to teach (2008), Gabriel Goulart decided to tag along to the United States and established himself at the Alliance gym in Atlanta. Training under the guidance of two legendary figures, namely Rubens Charles and Romero Jacaré, Goulart went on to win the World Championships at his weight and the absolute division doing a total of 13 fights (5 in his weight class and 8 in the open weight division) receiving his well earned brown belt whilst still on the podium from Fabio Gurgel's hands.
He returned to Brazil after the American experience, making Sao Paulo his home. He received his black belt in 2010 after winning the World Championship in the brown belt division for the second year running.
Gabriel Goulart at Brazilian Nationals 2009

Gabriel Goulart at Brazilian Nationals 2009 (semi-final)

Gabriel Goulart Highlight

Gabriel Goulart Workout