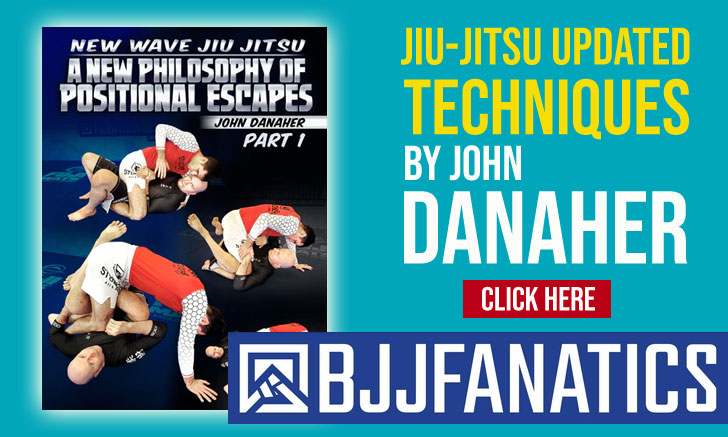 Fábio Nascimento, commonly known as Fábio "Negão" is a Brazilian jiu jitsu black belt under Moises Muradi, who is widely recognized as one of the best competitors of the 2000's decade, a period in which he earned numerous titles and defeated many big names of the sport, including Ronaldo Souza, Demian Maia, Roger Coelho to name a few. Nascimento is also a highly regarded BJJ referee as well as a former professional mixed martial arts (MMA) fighter.
Fábio Nascimento Jiu Jitsu
Full Name: Fábio dos Santos Nascimento
Nickname: Fábio "Negão". The word negão is a commonly used in Portuguese slang to describe a large person who is perceived to be dark-skinned. Literally meaning "big black man". In Brazilian culture the name does not carry the negative connotation attributed by countries such as the US, and is widely accepted and by Brazil's popular culture.
Lineage: Mitsuyo Maeda > Carlos Gracie > George Gracie > Octávio de Almeida > Moises Muradi > Fábio Nascimento
Main Achievements:
World Cup Champion (2003)
Desafio Black Belt Champion (2003)
Pan American Championship Runner-up (2002 brown)
Brazilian National Championship Runner-up (2000 purple)
World Cup Bronze Medallist (2005)
World Championship Bronze Medallist (1999 blue, 2003)
Pan American Championship Bronze Medallist (2004, 2005)
Brazilian National Championship Bronze Medallist (2004)
Favorite Position/Technique: Open Guard
Weight Division: Peso Meio Pesado (88kg/194lbs)
Team/Association: Lótus Clube
Fábio Nascimento Biography
Fábio Nascimento was born on the 18th of March, 1981 in Sao Paulo – Brazil.
Nascimento grew up on the northern side of Sao Paulo, having started his martial arts training in his early teens, through kung-fu and karate. It was Fábio's karate instructor who led him to jiu jitsu when he was 14 years old.
Nascimento's karate coach also taught some basic principles of Brazilian jiu jitsu to his students. Fábio became increasingly more interested in grappling, particularly after seeing tapes of Royce Gracie's performances in the early UFC's. After some time Negão decided to start training jiu jitsu formally, moving to the Lotus Clube de Jiu-Jitsu, a gym where one of his close friends trained.
Training at Lotus, Fábio's jiu jitsu tuition was shared by many of the team's coaches, though always supervised by the head instructor, Moises Muradi.
Having defeated some big names in his 2001 brown belt campaign (including a submission win over Ronaldo Souza), during 2002 Fábio Nascimento put a tremendous amount of effort in his training and in getting a sponsorship to compete in the Pan American tournament. Although he (controversially) lost to a referee decision in the final of the famed international event (loss to Gustavo Pires), upon his come back to Sao Paulo, coach Moises Muradi awarded Nascimento his black belt.
In 2005 Fábio Nascimento initiated his mixed martial arts (MMA) career with a KO win over Thai-boxer Alex Gaze. He had many more fights throughout the years and in 2011 he decided to move to California where he could train with one of his former instructors, Giva Santana, at team Oyama. In the US Nascimento had the professional environment he desired to go further in the sport, through a series of circumstances dictated that he retired in 2012, returning to his native Sao Paulo where he proceeded his career as a jiu jitsu coach and one of the top referees in the grappling world.
Fábio Nascimento vs Roger Coelho

Fábio Nascimento vs Ronaldo Souza

Fábio Nascimento Open Guard Sweep