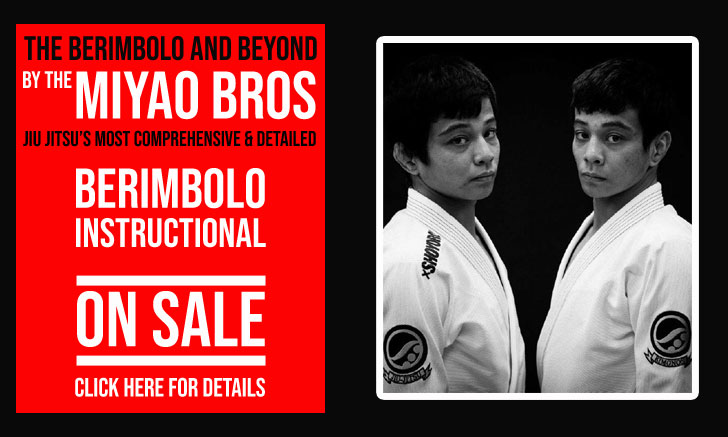 Emyr Bussade, commonly known as "Shark" or "Tubarão", is a Brazilian jiu jitsu black belt under Ricardo Libório, and a representative of American Top Team (ATT), having built one of the academy's biggest affiliate gyms from where he developed talented athletes such as Tammi and Michael Musumeci, as well as Kevin and Brian Mahecha, to name a few. With a stellar career in the lower ranks of jiu jitsu, Emyr went on to compete in mixed martial arts (MMA) during the 2000's decade, representing grappling in the cage to the highest standard, ending his career with an 82% submission ratio.
Emyr Bussade Jiu Jitsu
Full Name: Emyr Bussade
Nickname: "Tubarão" which is the Portuguese word for "Shark". The name started after Emyr silk screened the symbol of a shark on to his kimono (Bussade's favorite animal at the time), he was a blue belt then and his training peers started calling him "Tubarão". Once he embroidered the word on his belt, the name was forever associated with Emyr. Once Bussade moved to the United States in 2002, the nickname was translated to English, becoming known as Emyr "Shark" Bussade.
Lineage: Mitsuyo Maeda > Carlos Gracie > Carlson Gracie > Ricardo Libório > Emyr Bussade
Main Achievements:
World Champion (2001 purple)
Brazilian National Champion (1999 blue)
Team Nationals Champion / Brasileiro de Equipes (1998 blue)
Rio State Champion – FJJ-Rio (2000 purple)
World Championship Runner-up (2000 purle)
Pan American Championship Runner-up (1999 blue)
Team Nationals Runner-up / Brasileiro de Equipes (2001 purple)
ADCC 3rd Place (2001*)
Brazilian National Championship 3rd Place (2001 brown)
* Alternate ADCC tournament for competitors of Arabic origin
Favorite Position/Technique: Open Guard
Weight Division: Pesado/Super Pesado
Team/Association: ATT
Emyr Bussade Biography
Emyr Bussade was born on March 25, 1980 in the city of Niterói, Rio de Janeiro – Brazil, being of Lebanese descent.
Bussade started jiu jitsu at the age of 8, influenced by his father who was a brown belt at the time, then joining Master Tarcisio Moreno's academy in Niterói. From very early in his grappling education, Emyr had expressed his desire to train at the famous Carlson Gracie Team. That wish came through in his mid teens, as an orange belt, when he joined the famous team's headquarters in Copacabana.
At the famous gym in Figueiredo Magalhaes street, Emyr Bussade met Ricardo Libório who became his main instructor from there onwards. The team had a long history with the city of Niterói, with Sérgio Iris (a well known Niterói grappler) being Carlson's very first black belt. Emyr embodied that same sentiment, together with his teammate Ricardo Arona, with whom Bussade would catch a ferry and two buses to reach the academy every day.
Libório awarded Emyr all his belts from blue onwards, including his black belt which came on December 2002, just after Bussade's mixed martial arts (MMA) debut at the american promotion "HOOKnSHOOT" (a win by RNC). Earlier that year (May), Master Ricardo had invited Emyr to join him in the United States and help him build the newly formed American Top Team in Florida, a jiu jitsu/MMA team that quickly became recognized in the international circuit as one of the top gyms in the country.
Since his arrival in 2002, Emyr Bussade developed several high level athletes in the Florida state, raising the profile of the region in the sport.
Emyr Bussade Technique (omoplata from reverse spider)

Emyr Bussade Technique (lawnmower sweep)