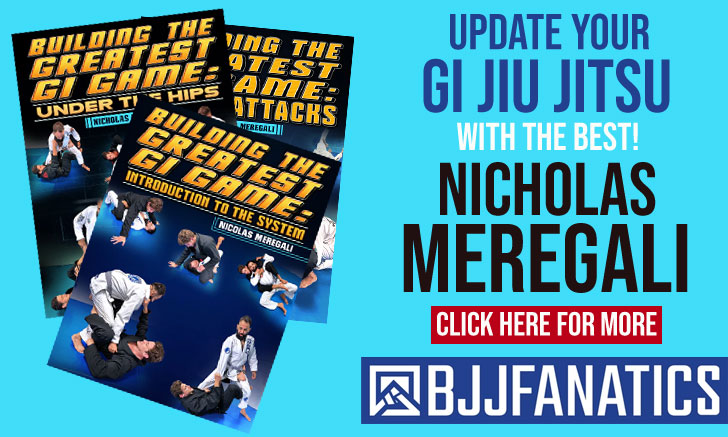 Josef Manuel Junior, mostly known by his "war name" of "Zé Cobra", is a martial artist with over 20 years experience in the fight game. He is also a Brazilian Jiu Jitsu black belt under one of the legends in the sport, the honourable Robson Moura.
Josef Manuel Jiu Jitsu
Full Name: Josef Manuel Junior
Nickname: "Zé Cobra" basically means "Joe Snake" a name frowned upon by Josef in the beginning of his career, but a name he embraced later on. The name comes parallel with Josef's first steps in BJJ. As a teen he met a Brazilian family that accepted Josef as their own, the Macedo family. With them he learned all about the Brazilian culture and even how to read, write & speak Portuguese. Josef's first Jiu Jitsu instructor knew the Macedos very well and would rarely speak with Josef in English at the Academy. Josef would often study his instructor & use his own moves against Him. The coach would say -sparring "Porra Zé voce é malandro pa ca****o, igual a uma Cobra" – "Damn Zé, you are getting sneaky, just like a snake!" And so he started being called, "Zé Cobra!"
Lineage: Mitsuyo Maeda > Carlos Gracie > Carlson Gracie > Andre Pederneiras > Robson Moura > Josef Manuel
Main Achievements:
2009 BLACK BELT IBJJF NO-GI WORLD CHAMPION – MASTER
2010 BLACK BELT IBJJF EUROPEAN OPEN CHAMPION 2010 – MASTER
2011 BLACK BELT IBJJF WORLD CHAMPIONSHIP BRONZE MEDALIST
2011 BLACK BELT IBJJF MONTREAL INTERNATIONAL OPEN GOLD MEDALIST
2011 BLACK BELT IBJJF MONTREAL INTERNATIONAL OPEN ABSOLUTE BRONZE MEDALIST
2011 BLACK BELT IBJJF NEW YORK INTERNATIONAL OPEN SILVER MEDALIST
2011 BLACK BELT IBJJF BOSTON INTERNATIONAL OPEN BRONZE MEDALIST
BLACK BELT LONG ISLAND PRIDE CHAMPIONSHIP OPEN WEIGHT SILVER MEDALIST
Weight Division: : Competed as "Pena" – Featherweight in the beginning of his career, but changed to "Pluma" and even "Galo" in the latter years.
Team/Association: Nova Uniao (Robson Moura Nova Uniao – RMNU)
Josef Manuel Biography
Josef Manuel Junior was born and raised in Newark, New Jersey (The Southside). He engaged in martial arts from a very early age, putting on his first pair of boxing gloves when he was around 4 or 5 years old. His first contact with Brazilian Jiu-Jitsu was like thousands of others, by watching the very first Ultimate Fighting Championship; however, it wasn't until a few years later that he got a chance to actually train BJJ.
It was in 2001 that Josef Manuel was introduced to Mário Lemos, a former student of the famous Gracie Academy in Humaitá where he had been instructed by two of the greatest legends in BJJ, Rickson and Royler Gracie. By this time Josef had very strong ties to the Brazilian community in the North Jersey area, through the Macedo family, a family of Brazilian origin that had embraced Josef as one of their own. Professor Mario Lemos had a good relationship with the Macedos and also with Josef. As Josef started developing his BJJ game and excelling, his old master, Mario Lemos would use (as a joke to Josef) a famous Rickson Gracie saying: "Você cria cobra depois você tem que viver com elas" meaning – "you raise snakes then you have to live with them".
Always searching for the best instruction and to improve in Jiu Jitsu, in 2005 Josef "Ze Cobra" switched camps and tutor, to train with Robson Moura, a famous 5x World Champion in the black belt division and a legendary "pluma" from the Nova Uniao training camp. Almost 4 years later (on February 2009) Josef Manuel was finally awarded the coveted black belt from the hands of Robson "Robinho" Moura. Later that year Josef Manuel also had the honor of training soldiers from the United States Army. As his career grew in that department he was also offered the opportunity to train the Federal Agents and Local Law Enforcement Officials.
Josef is Chief Instructor:
Cutting Edge – Brazilian Jiu-Jitsu Academy
756 Harrison Ave.
Harrison, NJ 07029
United States of America
Phone: 973-445-7796
E-mail: [email protected]
Josef Manuel in action